Gabriel and I are both lactose-intolerant, so we are always on the look out for tasty milk alternatives. The newest milk substitutions that we have tried is Silk's NEW Creamy Cashew. The name really says it all, it's irresistibly creamy and delicious. Silk Creamy Cashew is really made of creamy cashews, no artificial flavours or colours here.
One of the main facts that caught my attention is that Silk Creamy Cashew has NO GMOs, as Silk is part of the NON GMO Project. In addition to being dairy and gluten free, Creamy Cashew is also SOY-FREE, which is great because about 93% of US soybeans are genetically modified. However, since Silk is part of the NON GMO Project, they only use non-GE soybeans in their other products.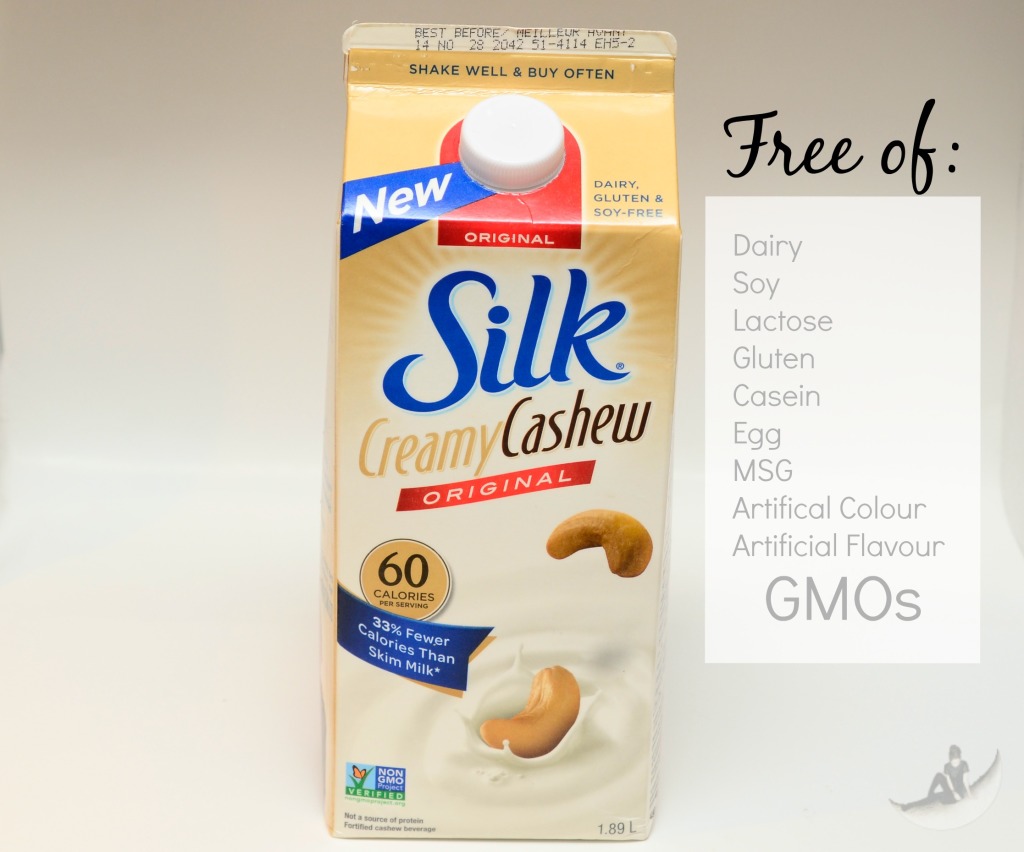 Did you know that cashew milk renders many benefits? Silk's Creamy Cashew is an excellent source of calcium and vitamin D. I was pleasantly surprised when I found out that Silk Creamy Cashew has as much calcium as dairy milk with only 60 calories per serving, 33% less calories than skim milk.
In our house, we enjoy cashew milk several different ways, either on its own or swapped. Swapped? Yup, instead of using milk in some of our cooking recipes, we use cashew milk. For example, in our morning pancakes, or our lattes and even our homemade ice-cream.
Here are some of my favorite things to Swap Silk for Milk in:
Baking/Desserts: Muffins, Cakes, Cookies, Arroz con Leche
Breakfast: Pancakes, French Toast, Smoothies
Lunch/Dinner: Creamy Soups, Salad dressings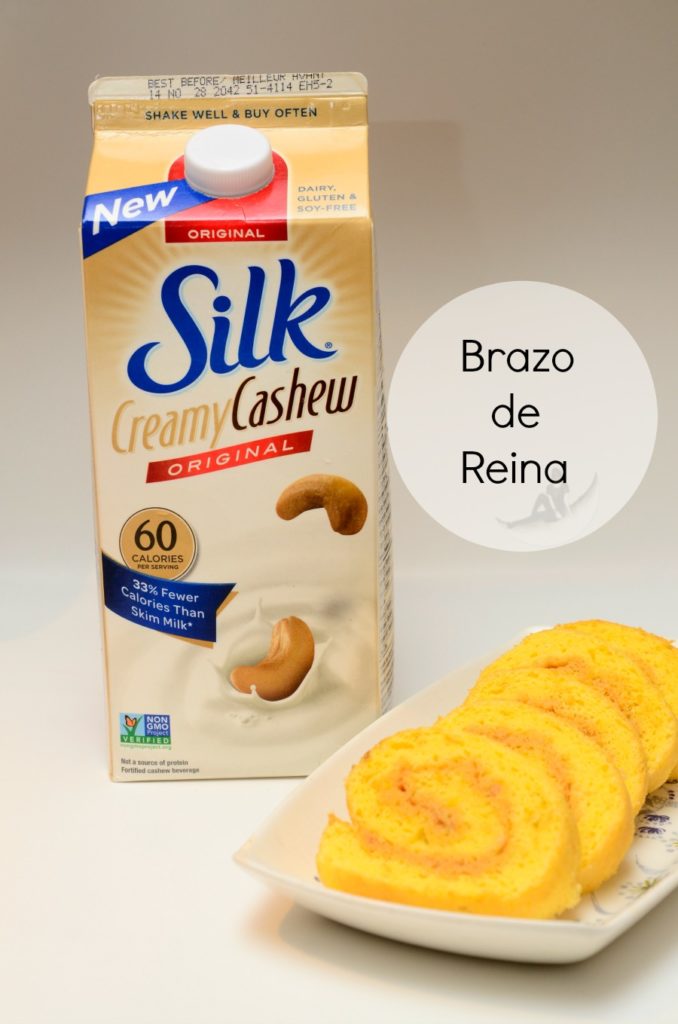 Don't be afraid to swap Silk for milk or cream in just about any recipe. Recently, I tried making a Brazo de Reina and swapped Silk! My family was a little hesitant to try it at first because they thought it wouldn't be as yummy. But, I proved them wrong, it tasted just as good, if not better with my Creamy Cashew swap. It obviously tasted creamier and nutty, thanks to Silk Creamy Cashew.
NEW Silk Creamy Cashew is available in Canada. Make sure to check out Silk Canada on Facebook for more recipe ideas 🙂
This is a sponsored conversation written by me on behalf of Silk. The opinions and text are all mine.