The placenta is a one-of-a-kind organ: made cooperatively by you and baby, the symbol and product of your relationship. It works to nourish and support the baby during the pregnancy, and right up to the second the umbilical cord is cut.
Did you know that nearly all mammals consume their placenta after giving birth? That must mean something, right? RIGHT! That's basically one of the main reasons why I decided to encapsulate my placenta. Consuming your placenta is the best thing you can do to give back to your body post birth.
Some of the benefits of consuming your placenta may include:
An early and continued healthy milk supply
Replenished iron and vitamin B stores
Increased postpartum energy
Balanced hormones after birth
Decreased need for pain medications
Decreased postnatal bleeding
Replenishes your iron from blood loss during birth
Decreased risk of postpartum depression, anxiety, "baby blues"
Placenta pills are a nutritional supplement and there is no guarantee that you will experience all the same benefits listed above.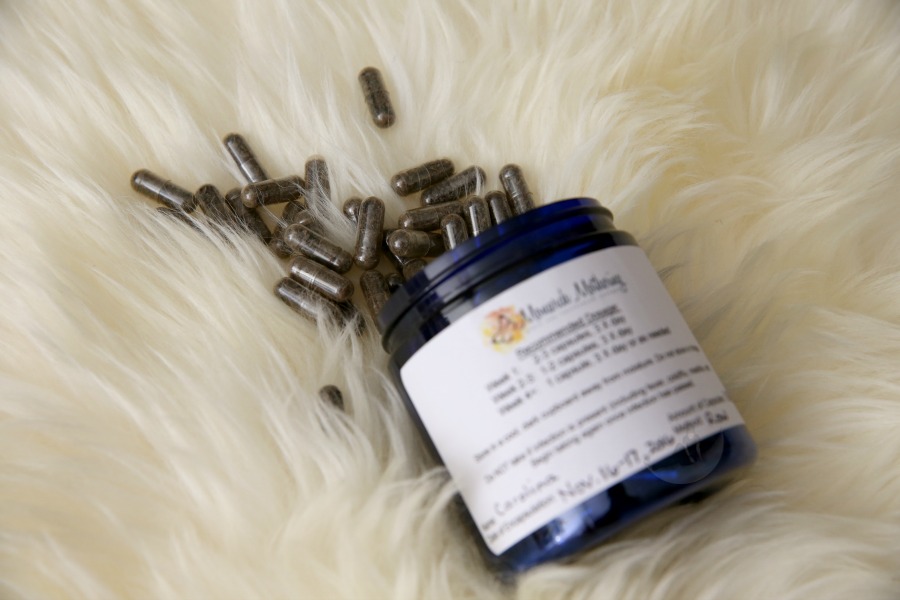 Encapsulation
There are two primary methods of preparation for encapsulating: the Traditional Chinese Medicine (TCM) method and the Raw method. Encapsulation is the most common preparation because capsules are simple to take, easy to store, and can be ready fairly quickly after birth.
After giving birth to our Sol, I had my placenta encapsulated in the raw method, by Michelle of Monarch Mothering. My placenta pills give me a boost of energy, like caffeine. My mood also balances, more than often happy and positive after consuming my encapsulation. I usually take 2-3 pills every other day, or when I am feeling blue or low in energy.
Use your placenta to make tinctures, salves and even art. I have both prints framed and hanging in our bedroom.
I am so happy that I got my placenta encapsulated and consume it as I am reaping the benefits of this amazing organ.
Have you heard (or thought) of consuming your placenta? Make sure to check out Monarch Mothering's website for more information about placenta specialties.