Our Little Moon is obsessed with all things FROZEN, not just the movie, but everything that has to do with SNOW! And luckily, she's at the age where she can really enjoy the snow. The last couple of weeks have been very chilly in Vancouver. Besides the usual buckets of rain, we've had a couple good dumps of snow, and below freezing temperatures. She doesn't mind the cold and can be out for hours, so we've had to build her winter wardrobe.
We're sharing five winter essentials that every toddler in Vancouver (and beyond) needs.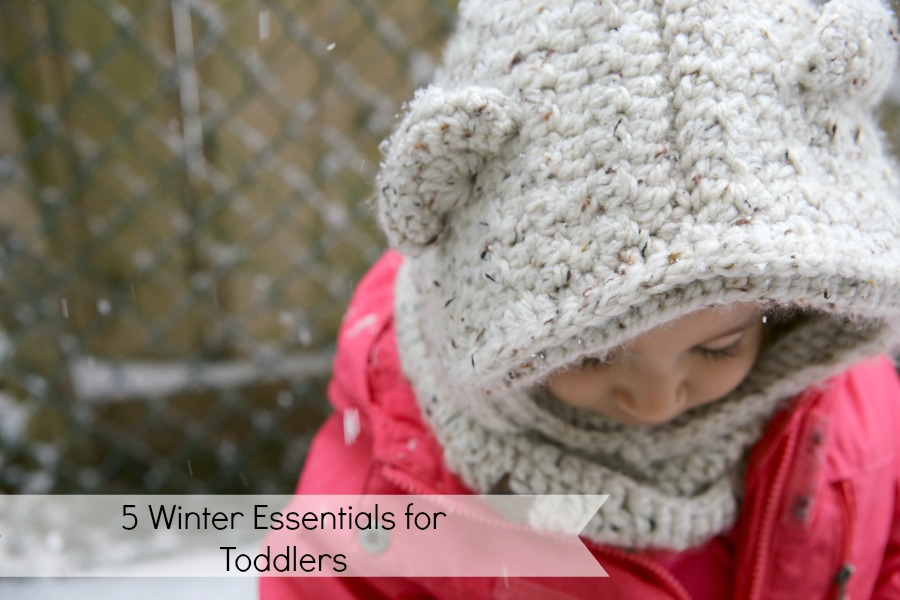 Wings & Roots Bear Cowl You've read about one of our favourite handmade winter accessory before (here), so obviously it's one of our winter essentials for Vancouver toddlers. It provides so much warmth for your little one, whether in the City, or on the snowy mountain. Never worry about there neck and ears being cold, the Wings & Roots Bear Cowl has got them covered, literally! A perk is that you can wear the bear cowl on its own, or even have your toddlers hoodie underneath.
WARM AND WATERPROOF!
Kamik Winter Boots Luna's CLOVER  boots are the best. Whether in the city or the mountains, Kamik boots always keep her feet dry and toasty. Doesn't matter if it is snowing, rainy or just really cold and dry, Kamik winter boots are the way to go. The Kamik Clover boots are perfect for Vancouver winter weather because they are waterproof and lightweight. Easy for toddlers to slip on and off, as they have a gusset tongue and two adjustable velcro straps. Made in Canada too!
Warm, Waterproof Mitts. The best mitts are not only warm, but also waterproof. I like mitts for toddlers because you don't have to wrangle each finger into it's place like with gloves. We got Luna a pair of Gordini waterproof mitts, that are flexible and have grip on the palm and thumb making it easy to pick things up. Gordini mitts are very warm and ultra breathable; her hands don't get clammy!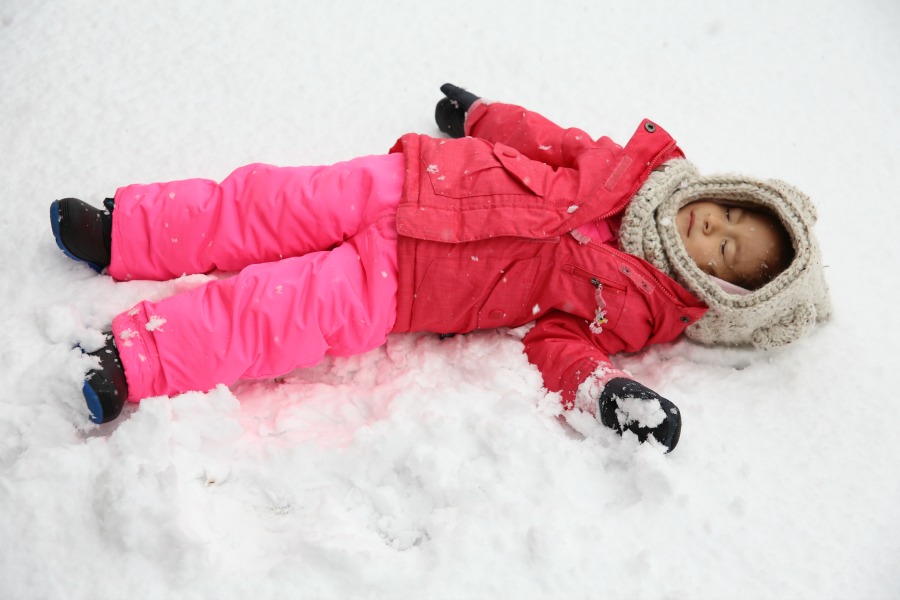 Snow bib. This beautiful bright pink snow bib is from The Children's Place, and was a steal at only fifteen dollars. It's warm, and I think waterproof because she's always been warm and dry after hours of playing in the snow. Snow bibs can be expensive, but there are affordable ones that don't break the bank and keep little ones warm, and dry.
Warm, Waterproof Jacket. A must for any toddler is the perfect warm jacket, a bonus if it is waterproof. Which Luna's is. Jackets with large hoods are great because they can cover high ponytails and toques.
These five winter essentials will definitely keep your little ones dry, warm and most importantly, comfortable. So whether it's snowing where you live or are going to the mountains, make sure you have your little ones winter essentials ready.