I met Jessica about 2.5 years ago at the post-partum drop in at our midwifery clinic. We clicked instantly, and have become the best of friends. Our girls are about a month and a half apart, and are also besties, go figure! Hehehe. When we found out that she was expecting her second, I knew I had to host a baby shower for her. And a couple months later, we threw a Mustache Bash Baby Shower to celebrate the coming of her baby boy, who we had nicknamed Nacho. 😛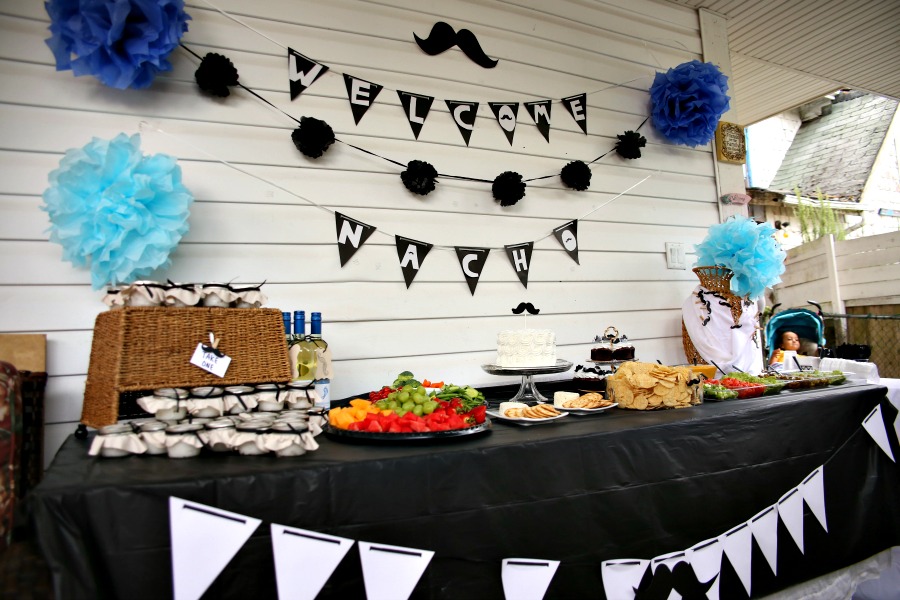 Jess and I are pretty laid back ladies, so the Mustache Bash Baby Shower planning was pretty easy and straight-forward. It took a couple of hours to figure out what kind of food, games/prizes, and keepsakes we were going to provide for her casual baby shower.
FOOD
Trays are always a go to for our parties, they never fail. Jessica's Mustache Bash Baby Shower was during the Summer, so we provided fresh fruit that was in season. Like cantaloupe, watermelon, strawberries, blueberries, honeydew and grapes. Perfect for the Summer heat. Also, a veggie tray with dip.
Cheese and crackers, can't go wrong.
One of the Mustache Bash Baby Shower hits was the "Nacho Bar." This was my first time making a nacho bar, I loved how easy it was to set up. We threw the tortilla chips into a big bowl. And in divided trays, we added diced green onions, diced tomatoes, olives and avocado. Oh, and don't forget the delicious nacho cheese and sour cream.
SWEETS
Jess loves chocolate, so I ordered a delicious chocolate cake and cupcakes with mouth watering buttercream frosting from Cynthia's Custom Cakes. I topped the cupcakes with little mustache cupcake toppers and one big mustache that Cynthia kindly provided for the cake.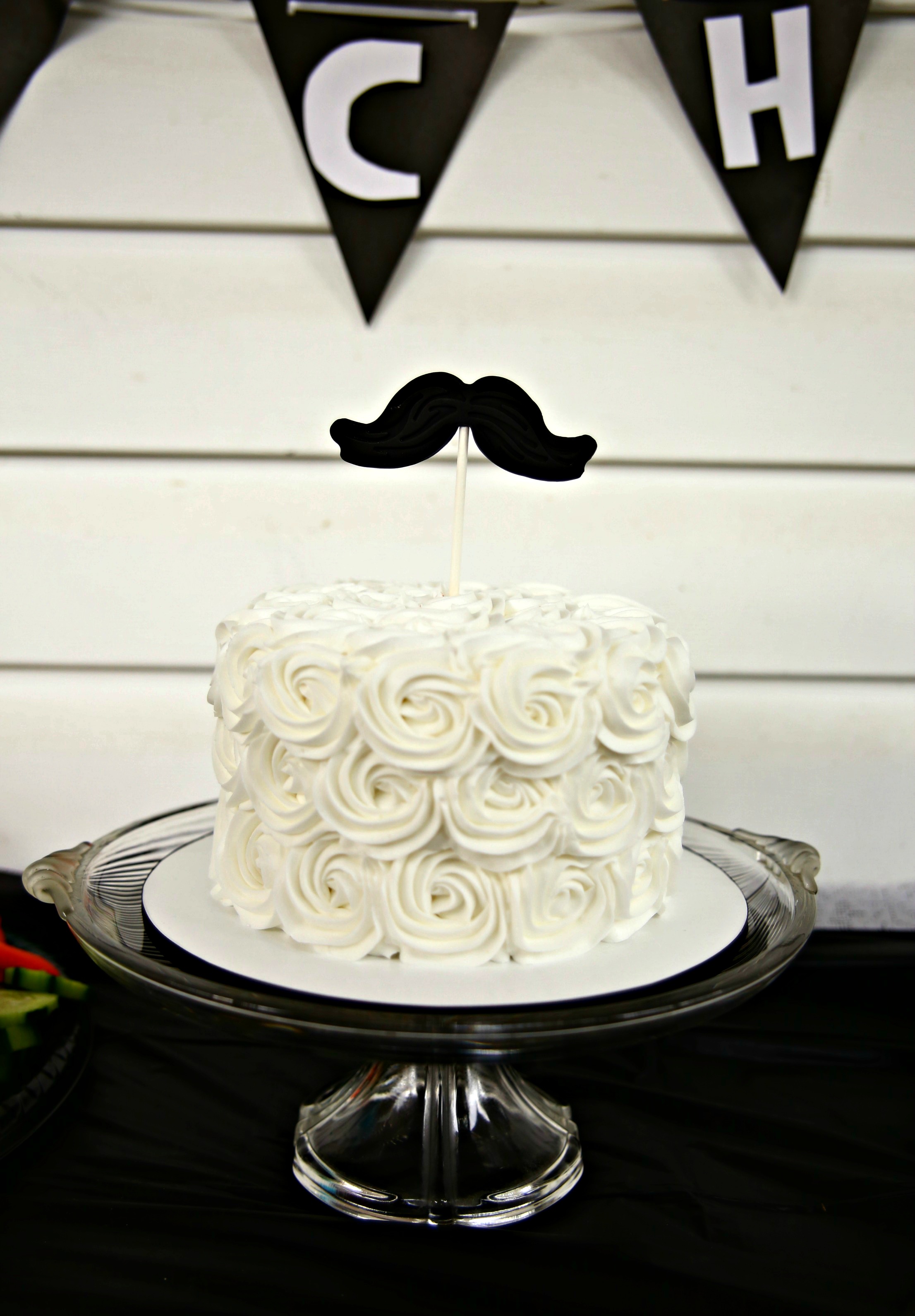 GAMES/PRIZES
The games we played were "The Price is Right," where we had a handful of baby items displayed and guests had to guess the total price. "Guess the size of the Belly," where you estimate mom's belly size with ribbon/string, and then measure it against her belly and see how you measure up. "Don't cross your legs" game was pretty competitive, too. The prizes were bottles of wine 😉
DIY DECORATIONS
From the pom poms to the banner, all were do it yourself. Again, super easy and straight forward to make.
DIY KEEPSAKES
Easy and economical keepsake are DIY bath salts. With three essential ingredients, these keepsakes are a breeze to make. Mix epsom salts, lavender essential oil, coconut oil. We added dry lavender shrubs into the mix too. We scooped a handful into small mason jars that we had personalized with mustache stamps and a black ribbon.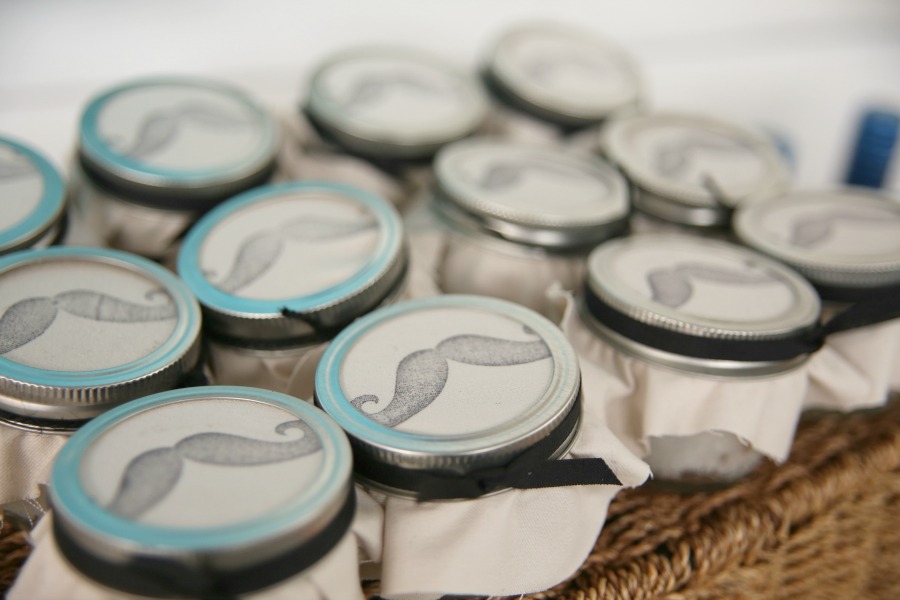 Mustache Bash Baby Shower
Hosting should be fun and stress free, so you can enjoy the whole process from planning to execution, allowing you to be in the moment and really enjoy it. If you are planning to host a get together of some sort, I hope some of my easy treats, decorations and keepsakes help ya out!