DISCLOSURE: I received this product for my editorial consideration and I decided to review it, based on my own experience and opinions.
Before being a mom, even when I was pregnant in fact, I seemed to have so much time on my hands that I didn't know what to do! And now that I'm a MOM to an almost 3 month old it's the opposite, hahaha. I always seem to be doing something; between feeding, changing diapers/clothes, doing laundry, and putting her to sleep (which is a long process!) it feels like I sometimes can't have a break. I mean, sometimes, I'm feeding her and I really need to pee, and there I go…with baby in tow, latched on eating away. Hahaha, I do this when I feel like we are on a roll with the feeding (about to deep sleep), I shouldn't interfere because I may have to start the process all over again.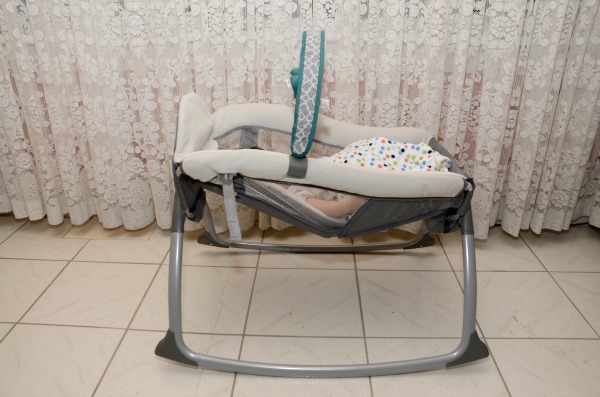 When she is finally asleep I can put her down comfortably into her Little Lounger and get at least fifteen minutes (usually her deep sleep gives me an hour)  to get things done around the house. From that mountain of dishes in the sink or that pile of laundry that is waiting to be washed.
Don't get me wrong, I put her down in her Graco Little Lounger when she is awake too. Especially when I need a couple minutes to take that much needed shower. I just pop her in the lounger and slide it into the washroom, and she is entertained with the vibrating or gazing into the stars mobile.
Versatility
The Graco Little Lounger is great for when Luna is asleep or awake because besides vibrating, it has the two recline options. The plush fabrics and body support seem to mold to her body, which I bet is very comfortable for her. I kind of reminds me of a hammock.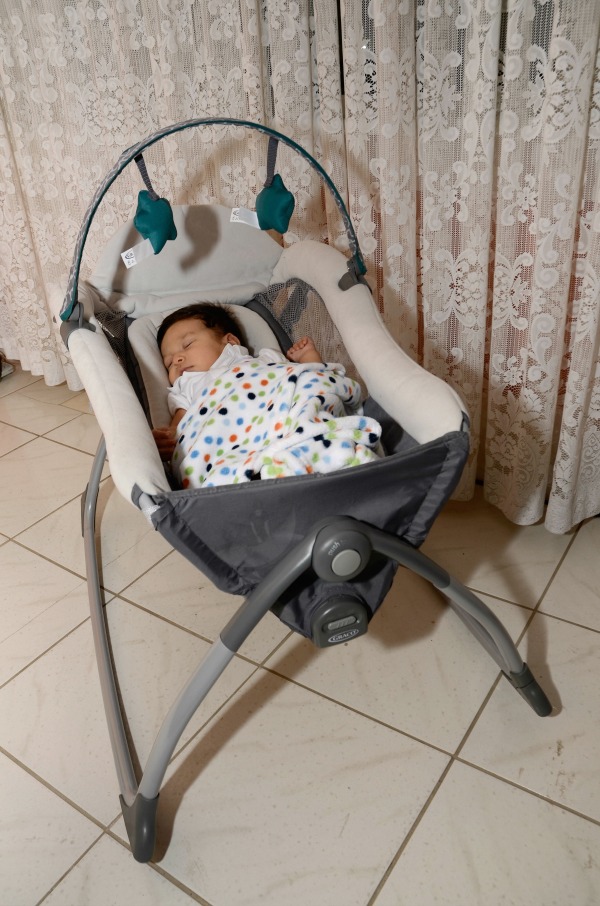 I really like the Graco Little Lounger because it doubles as a rocking seat and a vibrating lounger. It has "locks" that you flip down to make it a  stationary vibrating lounger.  It also has two vibrating options, which Luna likes, she is always oohing when I turn it on.
The Little Lounger Rocking Seat + Vibrating Lounger is light weight and easy to store away, it folds!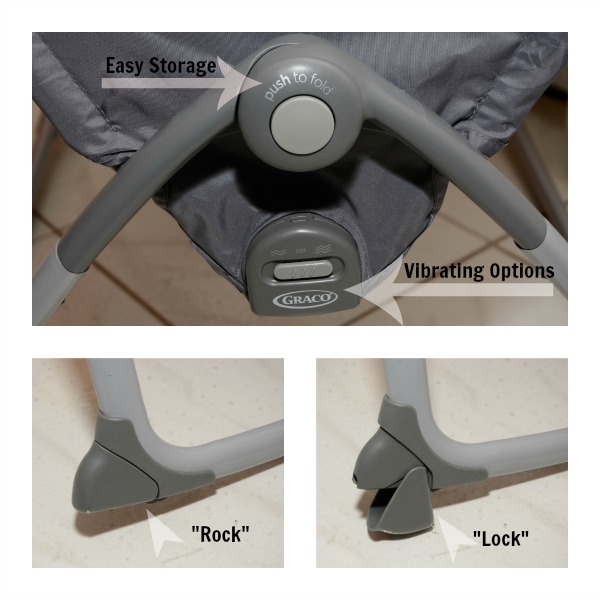 As a new mom, I really appreciate being able to get fifteen minutes to prep a quick meal. Luna loves being carried, so putting her down can be tricky. Before the Little Lounger I would feel guilty when I put her down on her play mat. I'd feel a little nervous that our cat would pounce on her or something. Luna loves her Little Lounger and I can rest knowing that she is not only comfortable, but safe.
Graco Baby Canada, wants to give a Little Loungers to a Nina on the Moon reader (must reside in Canada)! The Graco Little Lounger Rocking Seat + Vibrating Lounger is available at Walmart Canada, check it out here!