DISCLOSURE: I received this product for my editorial consideration and I decided to review it, based on my own experience and opinions.
Breastfeeding needs to be comfortable for mama and baby, especially since we do it  all day, everyday. Before receiving My Brest Friend I was using pillows to support my arms and her head. And I must admit that after a couple of minutes it wasn't very comfortable for me; my arms, back and neck  ached. It seemed like I was always adjusting baby girl since the surface wasn't firm.
As soon as I received My BrestFriend, I put it into use. I thought it was going to be a hastle to adjust it, but it was very easy. I simply wrapped My BrestFriend around my waist and clicked the buckle. The waist strap is easy to adjust  for the perfect fit.
My BrestFriend is firm and flat, which keeps baby girl close to me and latched-on. My BrestFriend has a back rest that helps posture during feeding, which totally prevented my back and neck from aches. There are also arm/elbow rests that prevent my shoulder tension.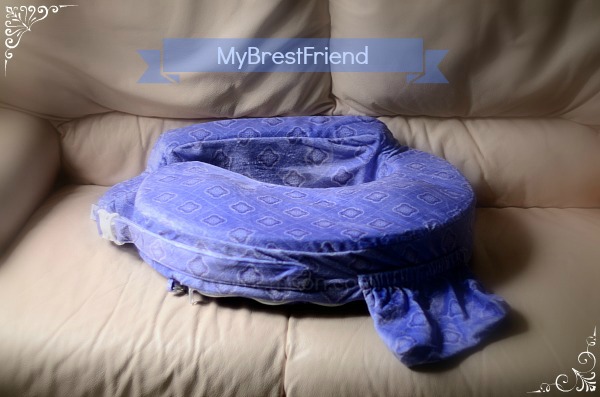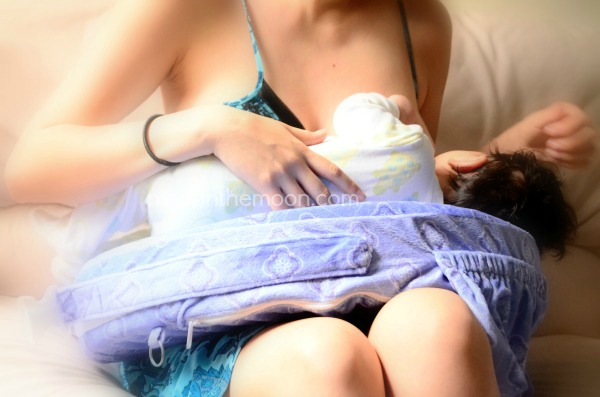 The fabric is soft and plush. The cover is easy to clean; you can machine wash on gentle cycle or even spot clean. There is also a convenient pocket on My BrestFriend that is great for storing nursing accessories and anything else you want to have within reach. I usually had chapstick, burp cloth, nipple cream, granola bar, and a watter bottle in the pocket.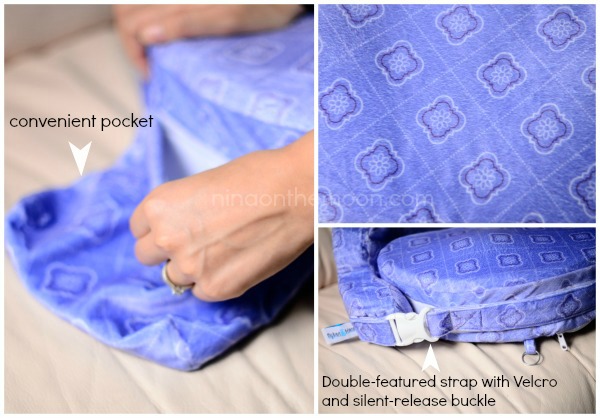 My Brest Friend retails for $51. I highly recommend this product for all breastfeeding mothers, it really makes breastfeeding more comfortable.