This is a compensated campaign in collaboration with JOHNSON'S® Baby and Latina Bloggers Connect.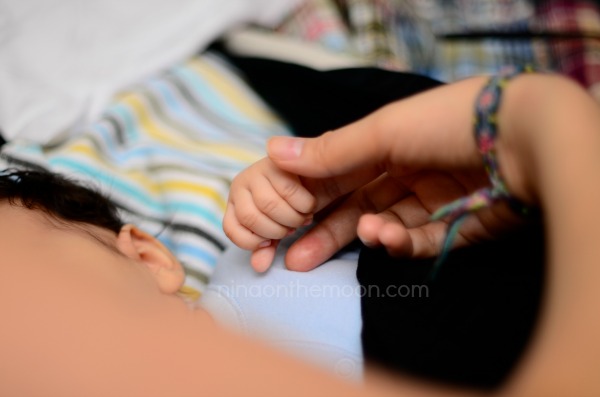 I've always dreamed of being a mother; I would help my parents around the house and I'd jump at the chance to babysit. It's always been in me to care and nurture those who surround me, especially those who are younger than me.
As I started to grow up, I noticed how much and how hard my parents worked to take care of us; to make sure we had food on the table, and a roof over our ahead, but most importantl, that we felt loved and security.
Long before getting pregnant, I had always imagined what kind of mother I would be; loving, nurturing and caring. And when we found out that we were expecting, I prayed to God every night, thanking Him for the amazing gift that was growing inside me.
God wasn't the only one I talked to every night during my pregnancy, I also talked to my little angel. I would place my hands on my pancita, close my eyes and connect. I promised my baby that I would:
Love unconditionally

Nurture
Listen
Be their cheerleader
Educate
Support
Keep safe
I think that if  we show our children unconditional love, and safety everything else will follow.
It's been about a year since we've been reading labels on the back of beauty/health products, and since our little one was born, we have been doing the same for her products. It's nice to see that some big brands are listening to the concerns of moms and have promised to make products safer.
Just as moms make promises to their children, JOHNSON'S® Baby also makes promises so moms don't have to worry about the products they use on their little ones.
JOHNSON'S® Baby has created an inspiring story through the "Our Promise" video, which can be viewed on YouTube, as an open letter to moms showing their scientists and their families coming together to build an origami stork mobile, symbolizing the delivery of  JOHNSON'S® Baby  promise to always listen to moms. This video concept was inspired by a Japanese legend that folding 1,000 origami cranes will result in a wish granted and a promise fulfilled, which is thought to be a big labor of love.
Changing the JOHNSON'S® products was their labor of love for moms and babies, just as the Japanese legend was a big labor of love.  They used storks instead of cranes to represent the delivery of babies and the hopes and promises of families. The JOHNSON'S® Baby Family is excited to introduce you to our seven newly reformulated products:
JOHNSON'S® Baby HEAD-TO-TOE® Wash
JOHNSON'S® Baby LotionJOHNSON'S® Baby Shampoo
JOHNSON'S® Baby Shampoo & Conditioner for Thick and Curly Hair
JOHNSON'S® Baby Shampoo & Conditioner for Thin and Straight Hair
JOHNSON'S® Baby Shampoo with Calming Lavender
JOHNSON'S® Baby Soothing Vapor Baby Bath