Today is the first official day of Winter, and the temperatures have dropped below zero. I'm always second guessing myself when it comes to how many layers I should be putting on Luna. But, I figure, more is better! If she gets too warm, she can always take something off, right. She loves wearing beanies and mitts. But, boy, oh boy, scarves are a whole different story. I don't know why she doesn't like wearing them. Maybe she feels constrained, like she's choking or something? Anyways, as much as I've tried to get her to wear one, from infinity to simple, she just wont budge. But just as I was losing hope for keeping her neck warm, Wings and Roots answered my prayers!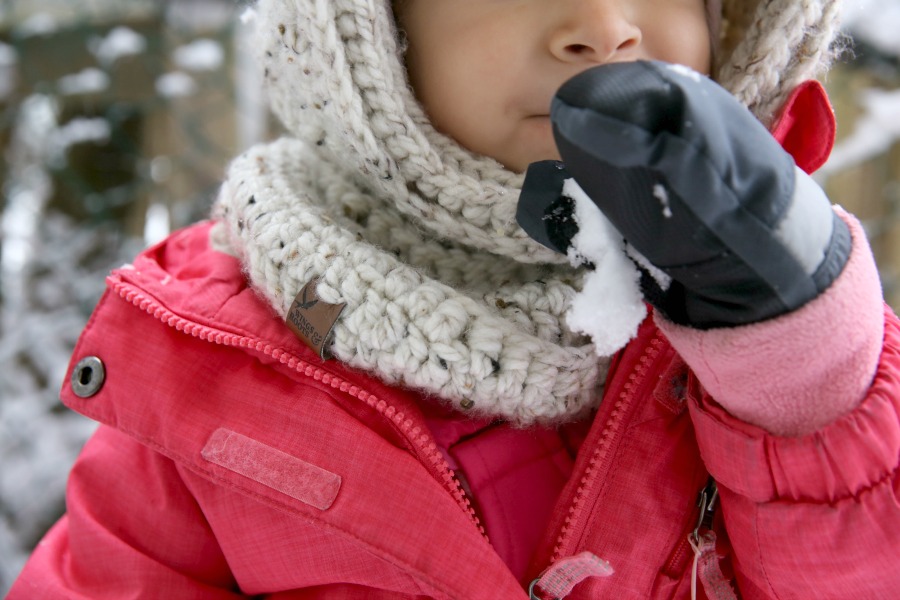 The Hooded Bear Cowl by Wings and Roots is the ultimate hybrid between a scarf and beanie. I was super excited to get the Hooded Bear Cowl on Luna because 1) it's so freakin' cute, 2) it's warm and 3) I wanted to see if she'd finally let something cover her neck!
You can imagine how ecstatic I was when I put the Hooded Bear Cowl on her, and not only did she leave it on, but she also let out a big "ROOOOAR!" She loves being an osito (little bear), and asks to wear her Hooded Bear Cowl daily, YAY!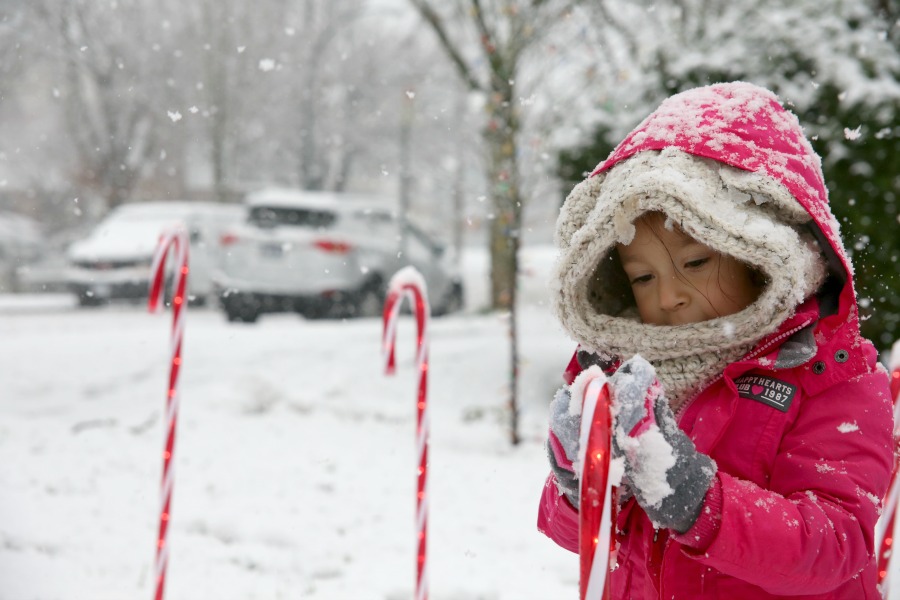 It's a win-win situation for everyone involved. So, if you have a kid who doesn't like wearing scarves or even beanies, you should definitely get your hands a Hooded Bear Cowl by Wings and Roots. Not only will it keep them nice and cozy during the cooler temperatures, but it will stimulate their imagination and creative play.
Hooded Bear Cowl Perks
Generously covers the head and neck.
Large enough to wear over a high pony-tail/ bun.
Keeps head (ears included!) and neck warm.
Fashionable.
Adorable!
Very warm and cozy.
Promotes creative play and imagination!
Wear it in the City and take it to the mountains; wherever you go, Wings and Roots Hooded Bear Cowl will keep your kid(s) warm and toasty. It's a must have winter accessory for the whole family, especially kids.
The Hooded Bear Cowl is the most convenient way to keep toddlers head (ears included!) and neck warm.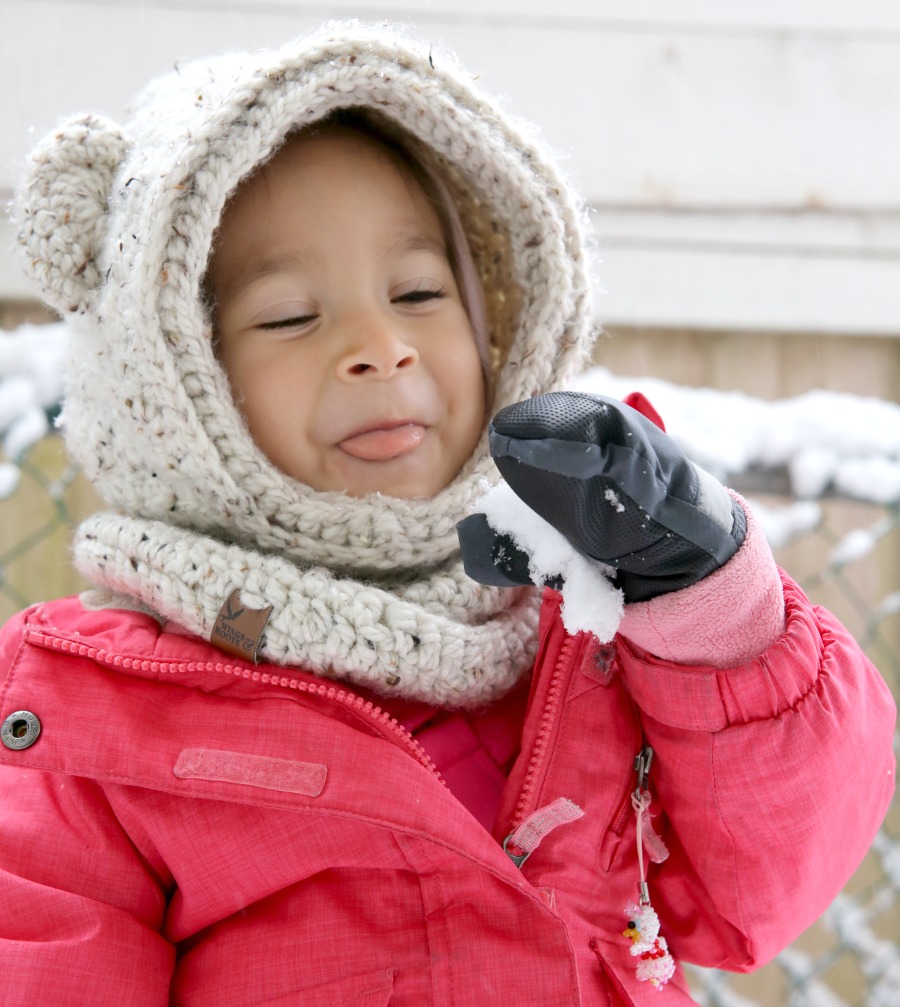 Wings and Roots
These adorable hooded bear cowls aren't only for toddlers. Lori and Melissa, the mother-daughter duo of Wings and Roots can make them in a variety of sizes; from babies to youth and even adults. Wings and Roots make an array of handcrafted items, ranging from beanies to headbands and beautiful capes and vests.
Click here to check out Lori and Melissa's beautifully handcrafted goods. Don't forget to support small business, and show them some love on Facebook too.