Disclosure: I received product for my editorial consideration and decided to review it, based on my own experience.
A couple winters ago while buckling Luna into her Diono Radian RxT, something just clicked, both literally and figuratively speaking. Hahaha, something just wasn't right. I noticed a difference in the straps when we buckled Luna into her seat wearing her jacket vs. NOT wearing her jacket. We would have to adjust the straps often and then Gabriel and I got to wondering if this was a safety concern.
And as it turns out, YES, having your child wear their winter jacket while strapped into the car seat is dangerous because it can leave the harness loose. To get a clear picture of what I mean, try it out for yourself; buckle your kid in wearing a Winter jacket and then unbuckle them, and remove their jacket. Now, strap them back in, without adjusting the straps and notice the difference?
There is probably a lot more slack on the shoulder straps, and the chest strap is probably not up close to where it's supposed to be (armpits). When a child is wearing a Winter jacket underneath the car seat harness, the straps aren't snug against the child, leaving room for your kid to slip up or out. So your car seat wont be effective in a crash.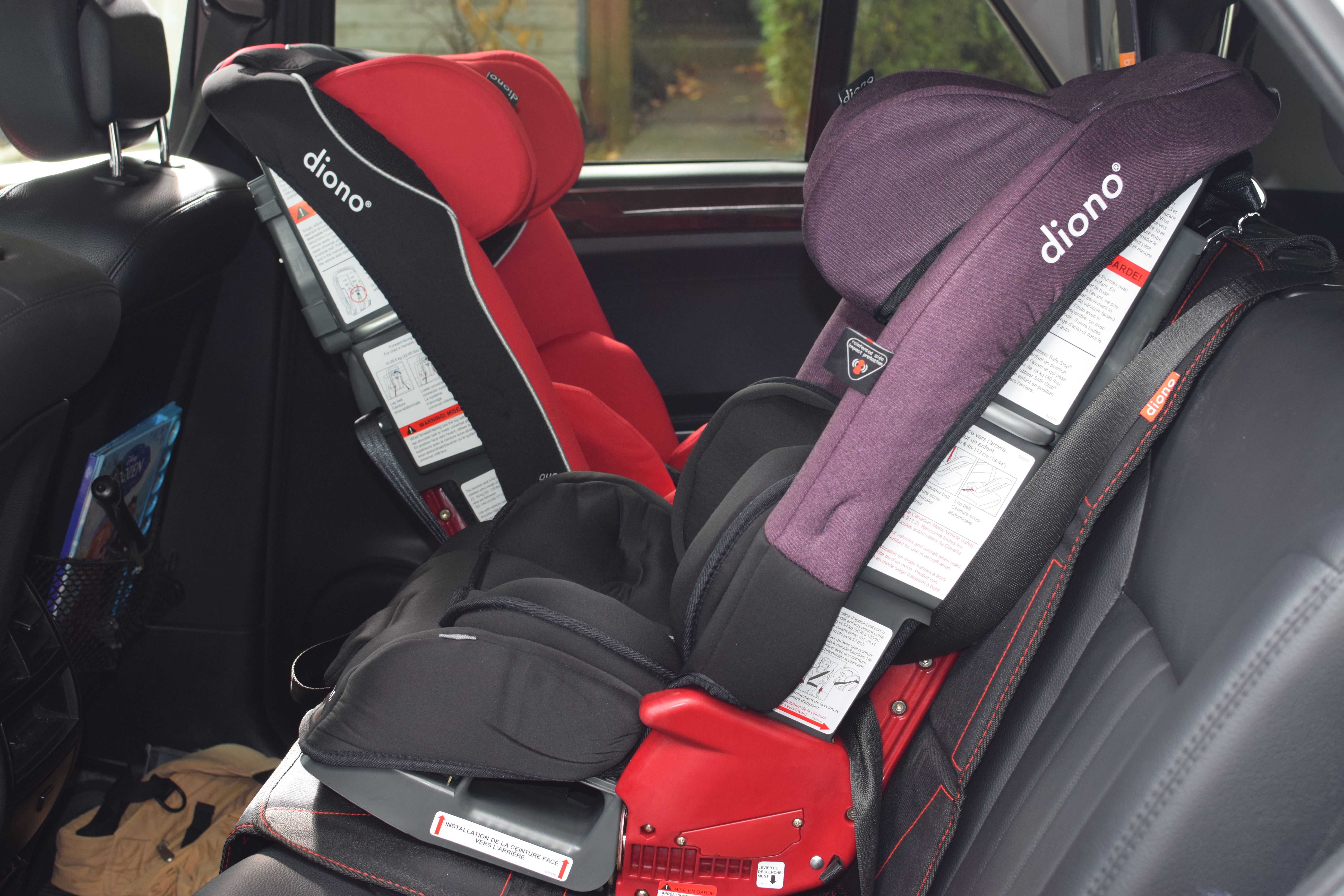 Diono Radian RxT Key Features
While researching car seat safety during the Winter, Gabriel and I felt very comfortable knowing that our Diono Radiant RxT's are one of the top rated car seats. From the full steel frame and aluminum reinforced sides for unmatched safety, to being NCAP crash tested, the industry benchmark for verifying child seat performance in severe accident conditions. The Diono Radian RxT also has SafeStop® energy-absorbing harness and energy absorbing EPS foam and side impact protection provides added safety.  Also, the reinforced adjustable head support provides additional side impact protection.
Besides the high performing safety features, I love our Diono Radian RxT because not only can be used rear-facing from infant to toddler (4-45 pounds) stage, and forward-facing for children up to 65 pounds. But, it also converts to a belt-positioning booster for children 23 – 54 kg (50-120 pounds). This car seat is the only one your child will need!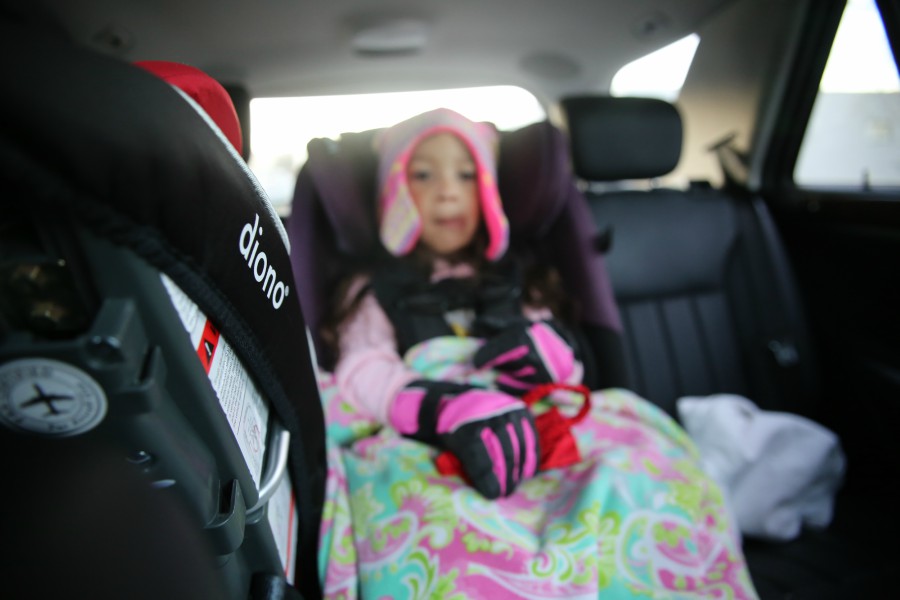 5 Tips to Keep Kids Cozy and Safe in Car Seats during the Winter
Dress in warm layers- I dress our kids in a snug long sleeve, snug fleece hoodie, long johns and then some warm pants on top. Cozy socks and some warm boots help too.
Have warm blankets- I actually have a couple warm fleece blankets in our car during the Winter. Something I picked up from my mom. She always had huge warm blankets in the car to wear OVER the straps/seat belt during the Winter months.
Wear mitts/gloves and toque- Never hurts to have your kids hands and head covered before heading into the car.
Dress for being IN, not OUT- Don't dress your kids for being outside, dress them for being IN the car. It's easier to leave jackets off and wrap them up in warm blanket, and quickly pop them into the car.
Warm up car first- Who doesn't like getting into a warm car? Sometimes, Gabriel warms it up while I wait inside with the kids on those very cold days.
So this Winter season,don't forget about our 5 Tips for keeping your kids cozy and safe in their car seat! Do you have any tips for keeping kids cozy and safe in their car seats during the Winter?