We've all had to soothe a fussy newborn before, right? Trying just about anything to get the baby to calm down and relax. It can be pretty stressful for all parties involved, even for those who aren't doing the soothing or fussing, LOL. Well, did you know that for the one in four babies that suffer from colic, having the right bottle can make all the difference. The MAM Anti-Collic bottle helps reduce the stress associated with newborn feedings and decreases colic symptoms in babies by 80 percent. MAM Anti-Collic bottle's innovative nipple designs helps make switching between MOM (breastfeeding) and MAM (bottle feeding) smoother.
I personally love this bottle because it is SO EASY to clean. You take it apart, wash it and can sterilize in the micowave. I never had to worry about bacteria build up, phew. Below are 5 reasons why you have to try the MAM Anti-Collic Bottle: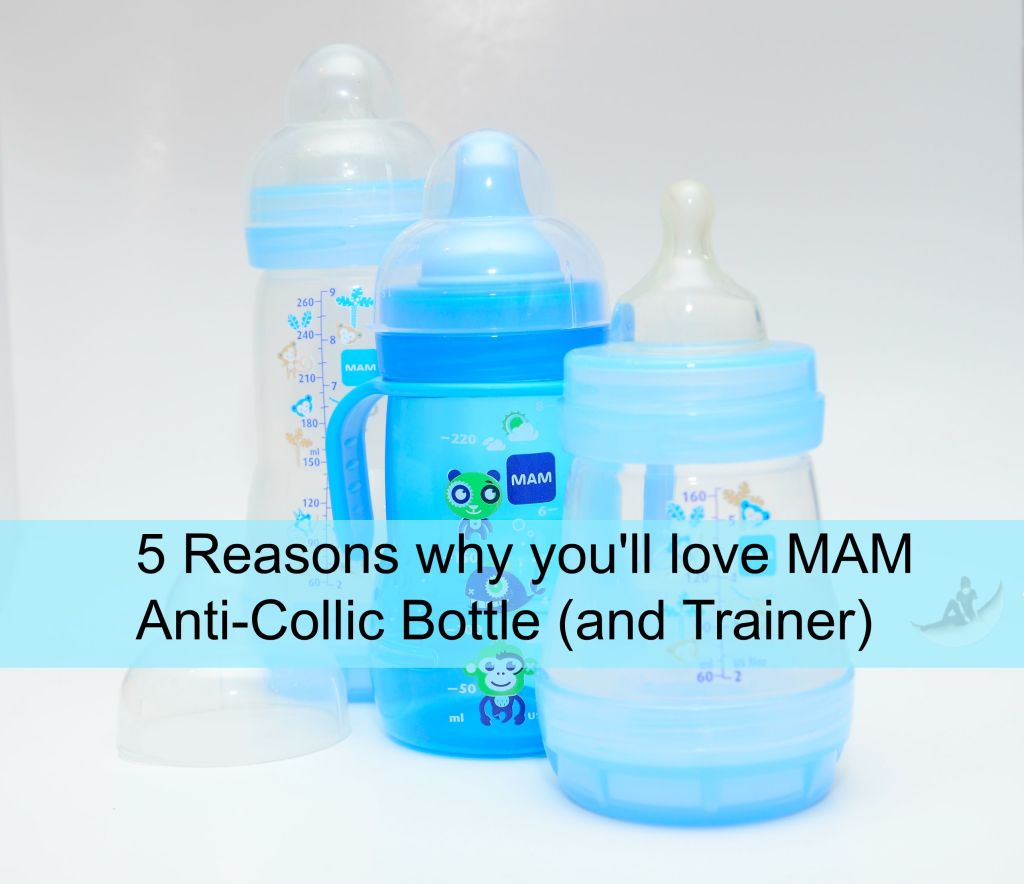 Breast milk & Formula
MAM Anti-Collic Bottle is suitable for both breast milk and formula.
Vented Base Eliminates Air Pockets
Patented ventilation holes in its base regulate the pressure balance of baby's milk, allowing it to flow evenly without bubbles for reduced gas.  The design features an innovative silicone seal to prevent milk from leaking out during mealtime.
Silk Teat Nipple Reduces Nipple Confusion
MAM's patented Silk Teat nipple is specially designed to feel instinctively familiar to baby for optimal comfort and reduced nipple confusion.  Suitable for both breast milk and formula, the nipples feature an ultra-soft, silky smooth silicone surface and orthodontic shape for easier feedings.  The nipples come in four sizes to meet baby's feeding needs at every stage: 1 (slow flow), 2 (medium flow), 3 (fast flow) and X (extra fast).
Functional Design for Easier Filling and Cleaning
The bottle's savvy design makes it a pleasure to use.  A wide mouth allows for easier filling and washing and an easy-to-read, oversized scale on the bottle's side helps measure milk accurately. The cap also has a measure for formula.
Self-Sterilizing Design for Easy Cleaning
Yes, you read right! Self- Sterilizing! Como?
It's actually very quick,  safely sterilize an empty MAM Anti-Collic Bottle in the microwave in a few simple steps. One of my favourite features because it is perfect for travel or on-the-go feedings, this feature helps eliminate any concern that baby's bottle is unclean or contaminated.
After bottle feeding with MAM's Anti-Colic bottle, baby remains calm and relaxed because they don't swallow any air. Like all MAM products, the anti-colic bottles are BPA-free, phthalate-free, PVC-free, lead-free and CPSIA-compliant.  The bottles are microwave safe, dishwasher safe in the upper rack, and are completely shatter-proof.
MAM offers real solutions for real parenting with an award-winning range of smart and simple products. The MAM collection includes pacifiers, bottles, cups, teethers, and oral care items.
I really like the unique design elements MAM Anti-Colic bottles because it made newborn feeding a little less stressful.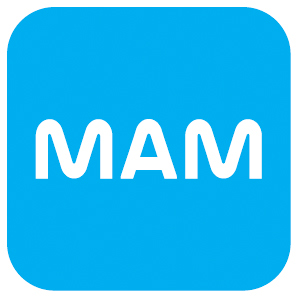 MAM TRAINER
We are also fans of the MAM Trainer, which made the transition from breastfeeding to cup easy- thanks to the combination of the innovative spill-free  soft spout.  I really like that the Trainer has the "MAM valve concept." This means that the Trainer can be switched from spill-free to "free-flow" by detaching the valve.
The Trainer comes with non-slip handles that are especially designed for small baby hands and provide a good hold. The non-slip handles can be used on all of the MAM Bottles and Trainer.
The MAM Anti-Colic Bottle and MAM Trainer are available at leading mass and online retailers nationwide, including Walmart, Buy Buy Baby, Target.com, and Diapers.com. For more information, please visit www.mambaby.com.