Disclosure: I received this product for my editorial consideration and decided to review it, based on my own experience…
Mystery boxes have been the craze for the last couple of years now, and with no signs of slowing down, MommyCon joined the fun and also released one.  In the MommyCon Mystery Box, you'll find carefully curated surprises by MommyCon, for families. Each month, MommyCon chooses a theme for their featured mystery box. And MommyCon's August Mystery Box's theme was Mom's Survival Kit.
As a part of the MomyCon Parent SquadNow, I was sent one MommyCon Mystery Box (Mom's Survival Kit). The items in Mom's Survival Kit include:
Fluf Snack Pack Single
2 Chicken Poop Lip Junk
Kind Bar
North Coast Organics Death by Lavender natural deodorant 2.5oz
Motherlove nipple cream 1oz
Siliskin cup top
Herban Essentials towelettes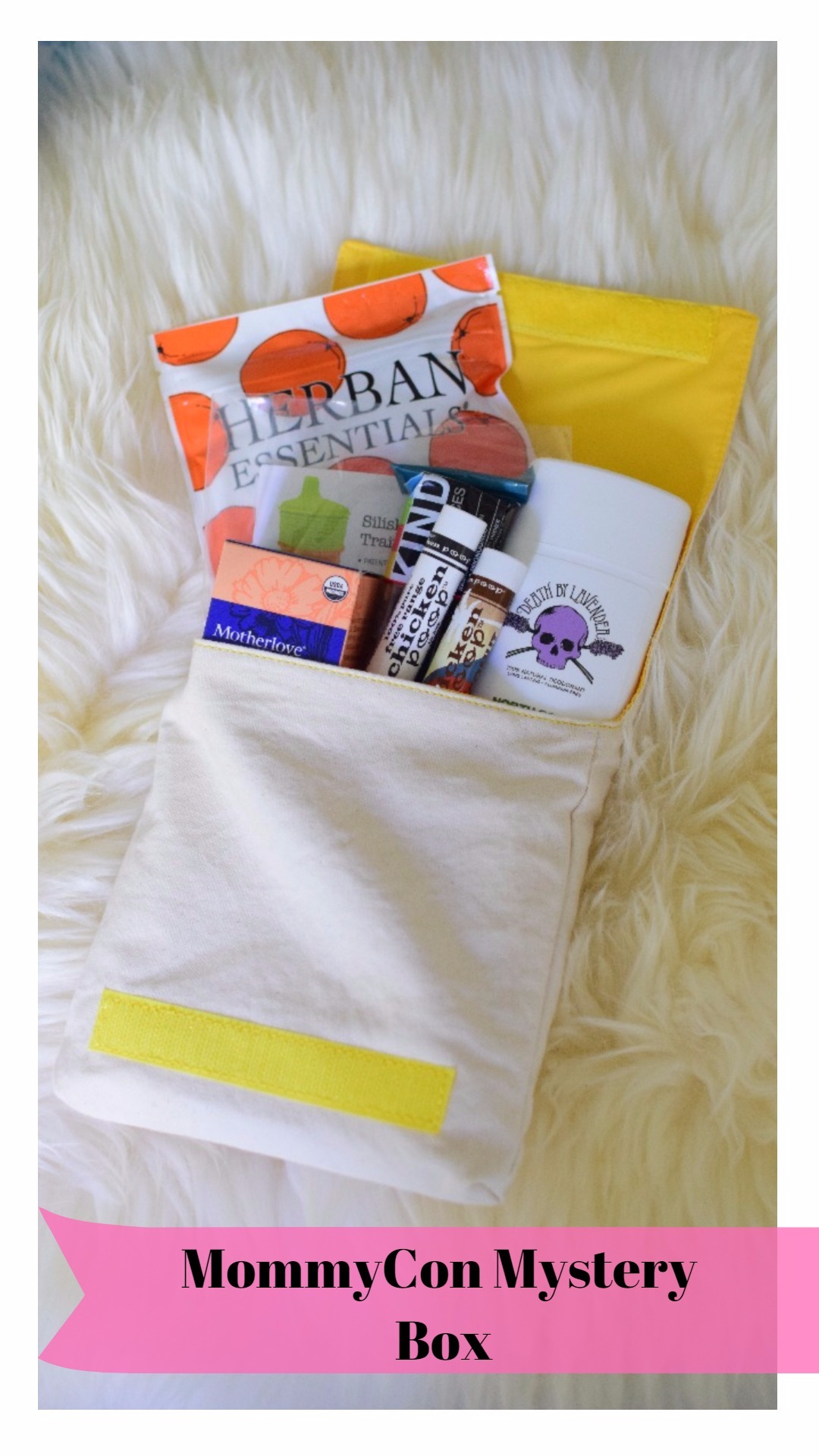 MommyCon Mystery Box Review
Fluf Snack Pack Single– In our house, we are all about reusable bags! So the single Fluf Snack Pack is right up our alley. Fluf makes beautiful, organic and washable lunch bags, totes and reusables. They are tough, and made to last. We've used our Flulf Snack Pack for sandwiches, chips, and crackers!
Chicken Poop Lip Junk–  Talk about unique brand name! Chicken Poop Lip Junk is an all natural lip moisturizer, made from high quality, recognizable ingredients! There's no unpronounceable shit poop in here! Just avocado oil, jojoba, sweet orange, lavender essential oil, bees wax, and Vitamin E. Applies smoothly, and the aroma is therapeutic.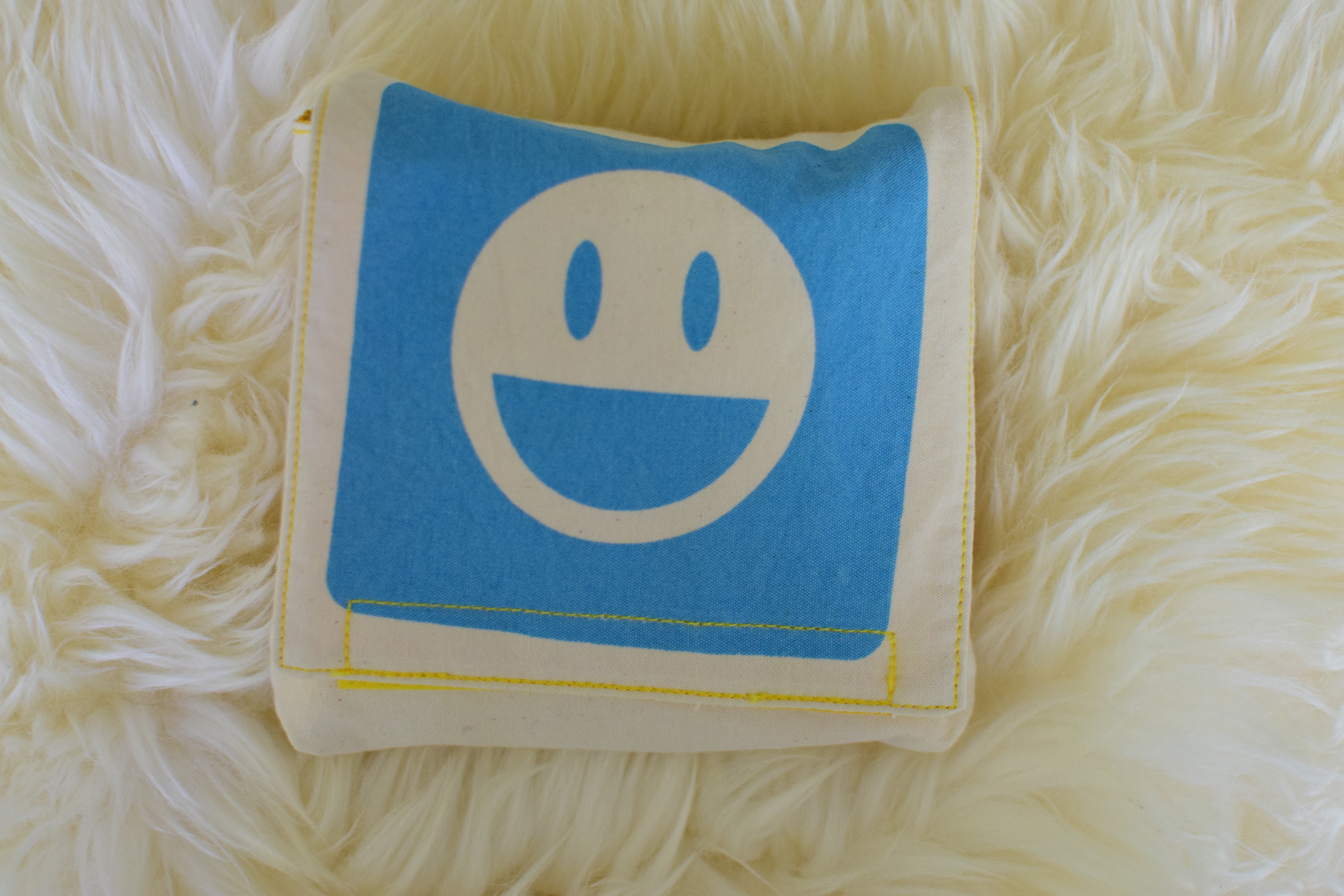 Kind Bar– I've had these before, and love them. The perfect snack while breastfeeding, or on the go.
North Coast Organics Death by Lavender natural deodorant– I love anything lavender, so I may be a little biased, but this deodorant rocks. It's aroma is therapeutic and I want to rub it all over my body, not just my pits LOL.
Motherlove Nipple Cream– Some of the best nipple cream out there. Seriously, if you haven't tried Motherlove products, you're missing out. Motherlove products will CHANGE YOUR LIFE. Motherlove Nipple Cream is an all natural herbal salve that quickly relieves the discomfort of sore, cracked nursing nipples. All ingredients are safe for ingestion, so you don't have  to wash off prior to breastfeeding baby.
Siliskin Universal Straw Tops– Since receiving the Siliskin Universal Straw Top, I'm always using it. From at home, to the restaurant. Especially the later, because most times, Luna is given a HUGE glass of water WITHOUT a lid, and it gives me a little bit of anxiety that she'll spill it all over herself…hahaha. So, this Siliskin Top has been a life saver.  It's a silicone top that stretches over and grips different size cups!
Herban Essentials Towelettes– These are new to me! An essential oil towelette. I received the orange essential oil towelettes, and almost instantly felt happier when I opened an individual pack. The orange essential oil is naturally uplifting and rejuvenating. So far, I've used them to wipe down the kids hands, my face after a run, and as an air freshener. The options are limitless.
MommyCon Mystery Boxes are available for purchase from the MommyCon website for $19.99USD. And remember, that each month, the mystery box has a different theme.