This is a compensated campaign in collaboration with JOHNSON'S® Baby and Latina Bloggers Connect.
I have always been appreciative of what my mother has done and continues to do for the sake and well being of her children. But after giving birth to my little angel last month, I not only know exactly how unconditional her love is, but how much hard work, dedication and patience it takes to raise a child.
A mother's love is infinite and her care begins at pregnancy. My mom strived to eat well, be active, stress-free, take her prenatal vitamins and didn't smoke or drink. During the birthing process, she did everything in her power to make sure I was birthed safely. She had to go through the sleepless nights, changing diapers, feedings all on her own. Oh, and we can't forget the sick days! She heard my first word and saw my first steps. Once the diapers were gone, she was the one teaching me how to wipe properly, how to brush my teeth, how to dress and how to use utensils.
I remember when she used to sing lullaby's to me, walk me to school, watch me play sports. I remember her making what I thought were irrational and unjust decisions, like a curfew! I remember her sense of pride when I'd score at soccer games, graduated, went to University and at my wedding. I remember how happy she was when we told her she was going to be a grandma.
Years go by and we get older, but that doesn't matter. A mother's love and care continues to flourish as each day goes by. A mother's love is unconditional.
My mother was at my side since the contractions started, she was there throughout my long labouring process. She fed me, made sure I had something in my tummy. She made sure I get some hydration. She encouraged and coached me through some intense sensations that are accompanied with labour/birthing. She was my rock, she was to whom I'd yell for when the sensations were too intense. When I felt defeated, she was there to reassure me that everything was just fine, that I was more than capable and that soon I'd see my little angel's face.
Her touch eased me. Her voice soothed me. Her gaze empowered me.
Tomorrow will be 6 weeks since I gave birth to our little girl. My mother has taught me so much about being just that, a mother. After birthing my daughter and caring for her, I really appreciate everything my mother has done and sacrificed for me. Her support and guidance has been invaluable. I am so thankful and blessed to have such an amazing mom.
Her love and dedication towards me is not only reflected in me, but in my daughter as well. I hope that one day my little girl will understand just how much I love her, and that the decisions I make on her behalf are in her best interest.
Becoming a mother is a beautiful gift, one that has changed my life forever. I look forward to celebrating my first Mother's Day alongside my mom!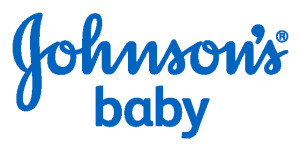 I recently learned of JOHNSON'S® Baby CARES, the JOHNSON'S® Baby brand's charitable platform that is committed to ensuring that every baby has a healthy and happy start through educational and social initiatives, product donations, and financial support.
In addition,JOHNSON'S® Baby will donate $1 to Save the Children®, up to $50,000 for every view of the "You're Doing OK, Mom" video between now and Mother's Day. Please view and share the JOHNSON'S® Baby "You're Doing OK, Mom" video(http://bit.ly/YoureDoingOKMom).
Save the Children® is an organization that gives children around the world a healthy start, the opportunity to learn, and protection from harm. It's great that charities like this exist to help children who need it.