Can you believe it's time for pumpkin spice everything already? Fall is one of my favourite seasons for many reasons! From pumpkin pie, to peppermint hot chocolates, layering clothes, my birthday and all of the special holidays. And, this Fall, Mickey Mouse is coming back with a new adventure in MICKEY MOUSE: MERRY AND SCARY!
 In, The Scariest Story Ever: A Mickey Mouse Halloween Spooktacular!

, during Halloween, Mickey has tricked out his house like a "tomb, sweet, tomb" and along with his pals Donald and Goofy, plans to tell hair-raising Halloween stories! However, his attempt at being scary falls flatter than a pancake. Can Mickey conjure up a truly terrifying tale before the stroke of 

midnight

? Also,  in

 Duck The Halls: A Mickey Mouse Christmas Special, i

t's the most wonderful time of the year…to migrate south for the winter! But Donald wants to stay put and celebrate his first Christmas with his friends. Mickey creates the ultimate list of everything to make Donald's first Christmas great, but before you can catch a snowflake on your tongue, Donald has turned into a shivering, sneezing duck-cicle!
To celebrate and get a jump start on Halloween we're putting together our very own trick or treating basket inspired by 
MICKEY
 AND 
FRIENDS
MERRY
AND SCARY!
MICKEY MOUSE: MERRY AND SCARY! Trick or Treat Basket
Materials Needed:
Basket
Glue Gun or Crazy Glue
Ribbon
Tulle
Scissors
Construction Paper (Black, Red, and White).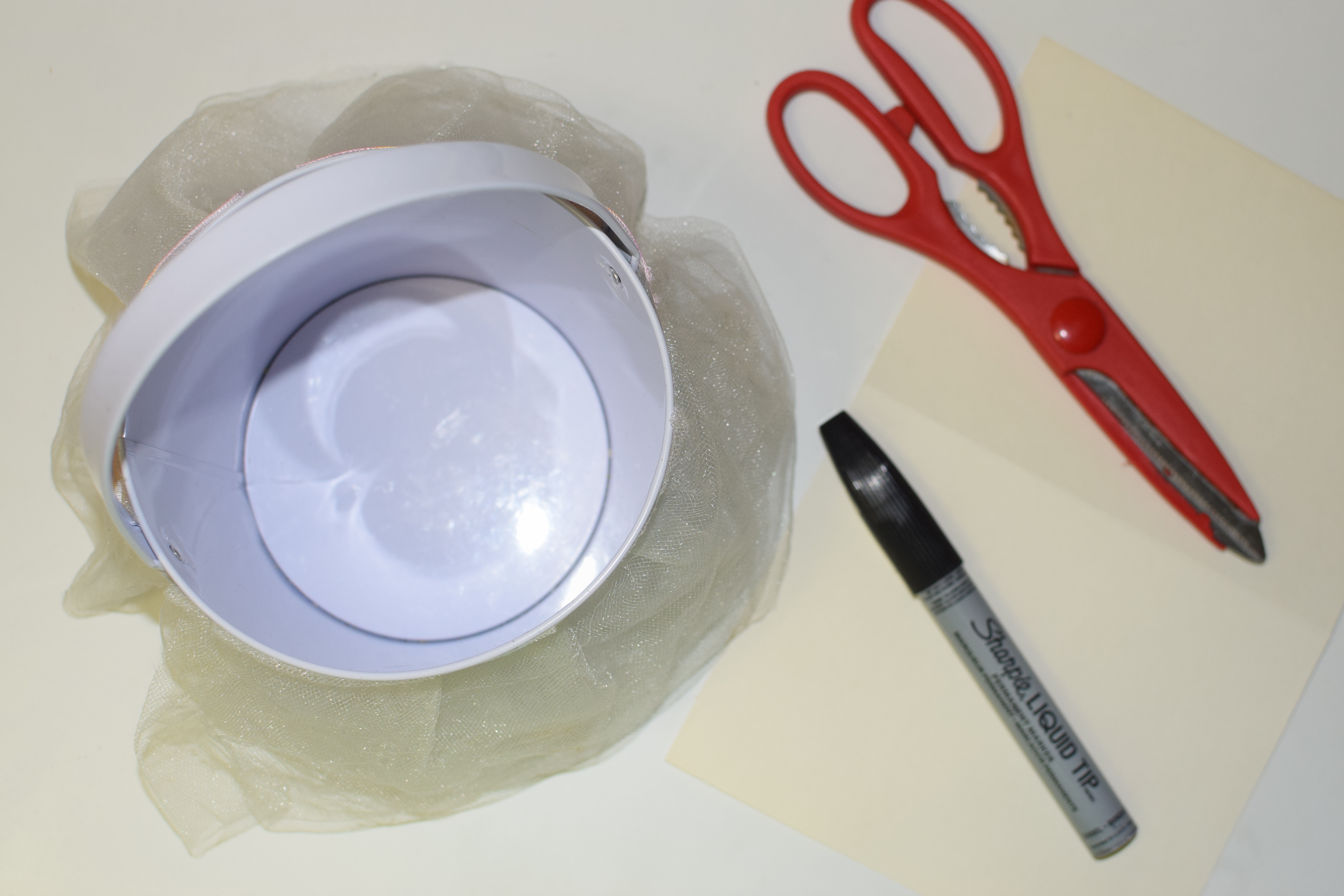 Step 1: Add glue to top rim of basket and set tulle on top.
Step 2: Add glue at the top of the tulle (around the rim) and then place the trim along.
Step 3: Draw two mouse ears and fill in with black sharpie.
Step 4: Draw two oval's (for Mickey's buttons) and cut 'em out.
Step 5: Place red construction paper under tulle and glue into place. Cut to fit bucket.
Step 6: Place white oval in the middle of white tulle.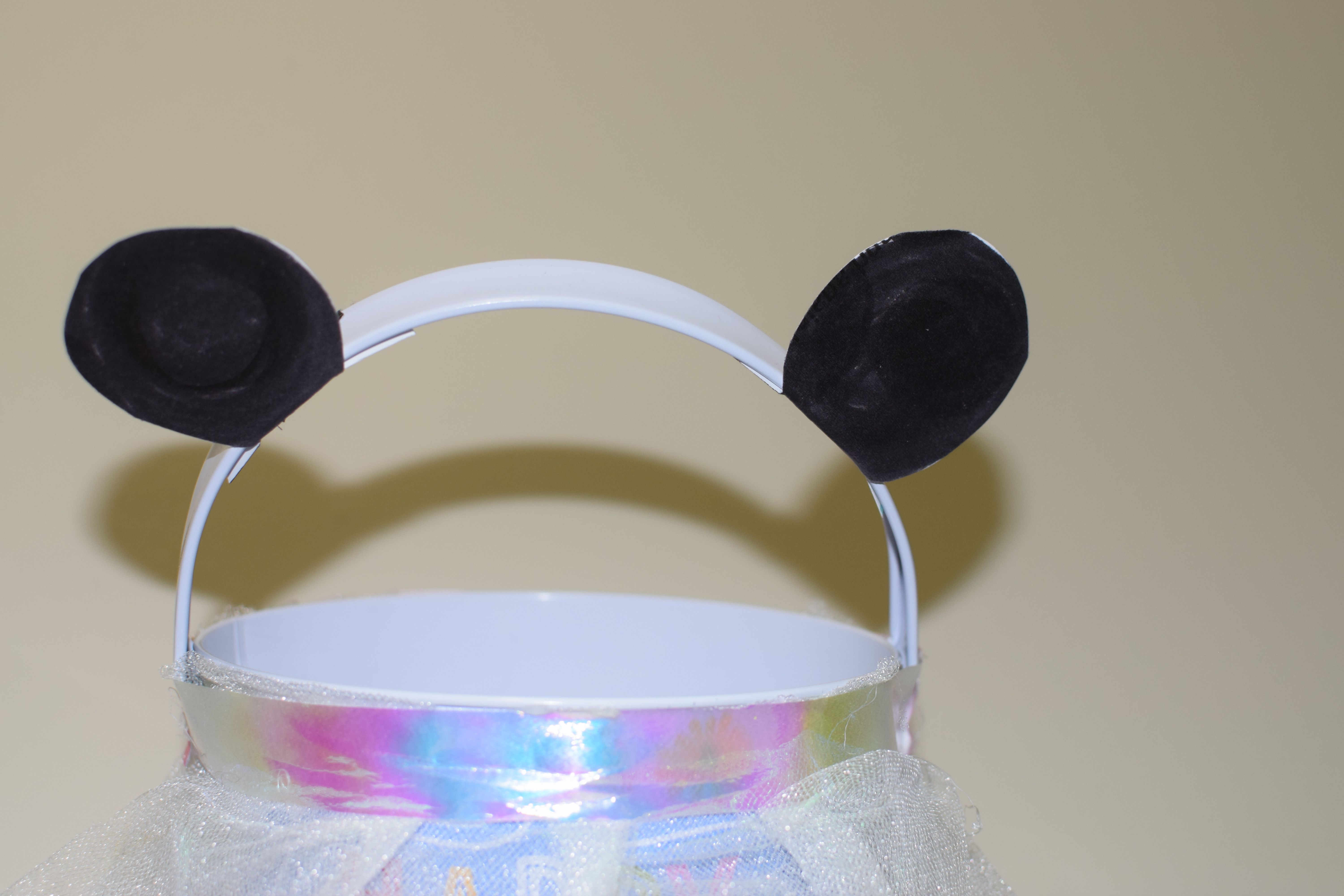 Step 7: Place Mickey's two ears on top of the bucket's handle. Space apart evenly, so hand fits in the middle.