Disclaimer: This is part of a sponsored collaboration with DiMe Media and Pampers. All opinions are 100% mine.
Pampers believes that even though babies are little, they are powerful agents of change. Babies have a profound impact on our lives and on the world. When a baby comes into your life, you want to be a better person for that baby. Babies bring out the best in each of us. They make our lives better. And that's why there's nothing each of us wouldn't do to make life better for babies.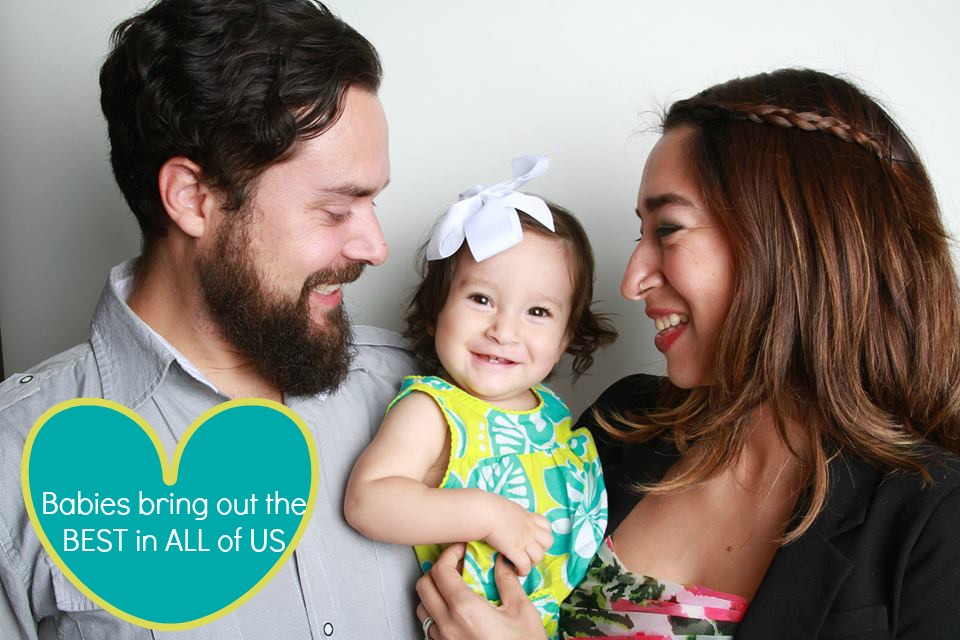 From the very beginning, as in the day Gabriel and I found out that we were going to be blessed with our first child, we knew we were going to have to improve some things in our lives- and make it a lifestyle. For example, before finding out I was pregnant, we would rarely have breakfast, or balanced meals. And the day we found out I was pregnant, we took a pledge that we would NEVER skip breakfast again! We also promised each other that we would eat healthy, and not skip meals.
We did this because it was important for us to have a healthy lifestyle, especially for when our baby would be born. So we could lead by example and show her healthy eating habits.
There are a couple other things we did in order to prepare ourselves for our baby, like enrolling in a first-aid course, and doing yoga and meditation together. I didn't expect  us to change much more, but  when our Little Moon blessed us with her presence out here, we did. Gabriel and I grew so much, as individuals, partners, family, and global citizens. I've learned to be patient, to multi-task, and be more involved in our community. We are eager to continue learning, exploring and sharing this beautiful journey with her.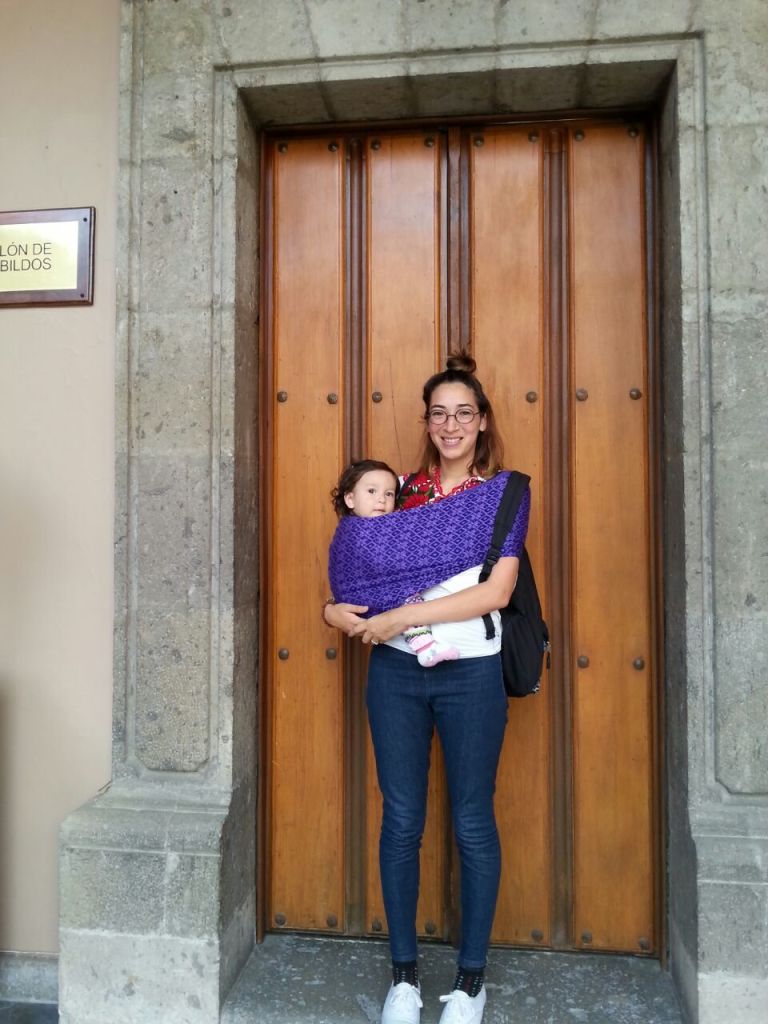 And we continue to strive to be the best version of ourselves because Little Moon brings out the best of us. There's nothing each of us wouldn't do to make life #BetterForBaby. Pampers believes that babies bring out the best in all of us. Pampers has unveiled a new video – The Pampers Better for Baby video– to celebrate the many ways babies bring out the best in all of us.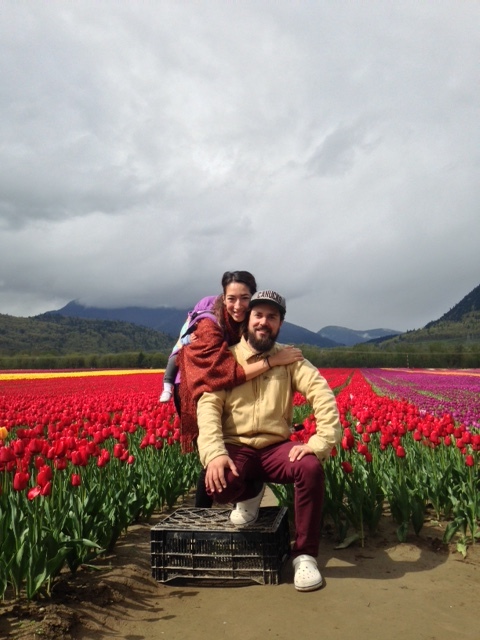 GIVEAWAY:
a Rafflecopter giveaway
Pampers Swaddlers and Wipes
Grace & Lace Spring Floral Scarf (A portion of every sale goes towards building orphanages in India)
Magic Bullet Baby Bullet Baby Care System (Makes healthy, homemade baby food in minutes.)
Thinkbaby THINKSTER Straw Bottle (All Thinkbaby products are recyclable, convertible to the next stage of drinking, and free of BPA, phthalates, nitrosamines, lead, PVC, and PET.)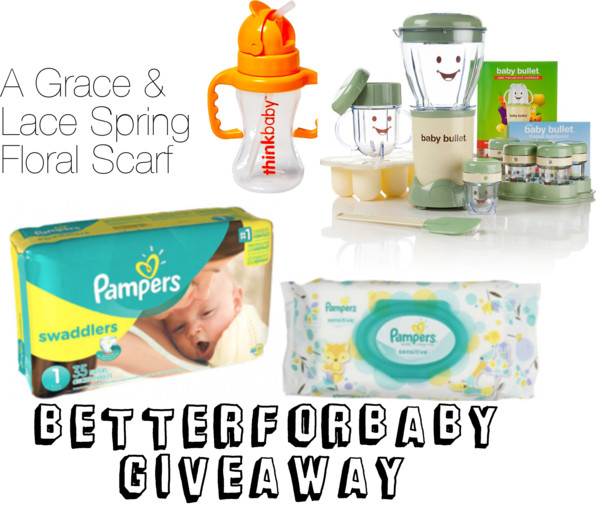 Visit Pampers YouTube and Facebook pages to watch the Better for Baby video and celebrate how babies bring out the best in all of us.