Disney's new Crown Princess, Elena of Avalor has become one of our favourite Princesses of the bunch. And today we are celebrating that Elena and The Secret of Avalor is available on Disney DVD.
Join Princess Elena and Princess Sofia in The Secret of Avalor as together, they bravely defeat the evil sorceress! You'll discover the secret behind the legend of Elena; who was frozen in time and trapped inside the Amulet of Avalor for over forty years. Until, they brave Princess Sofia of Enchancia sets her free. Meet Elena's magical friends Jaquins, Zuzo and Mateo, who help Princess Elena unite her people to fight the evil sorceress Shuriki to reclaim what is rightfully hers!
Elena and The Secret of Avalor is full of exciting adventure that will capture your children's imagination.
DIY Elena's Portrait
This is a quick and easy DIY that will make your little Elena of Avalor fan happy! And add some royal pops of colour to a bedroom.

Materials Needed:
Frame
Paints
Crayons
Blank Paper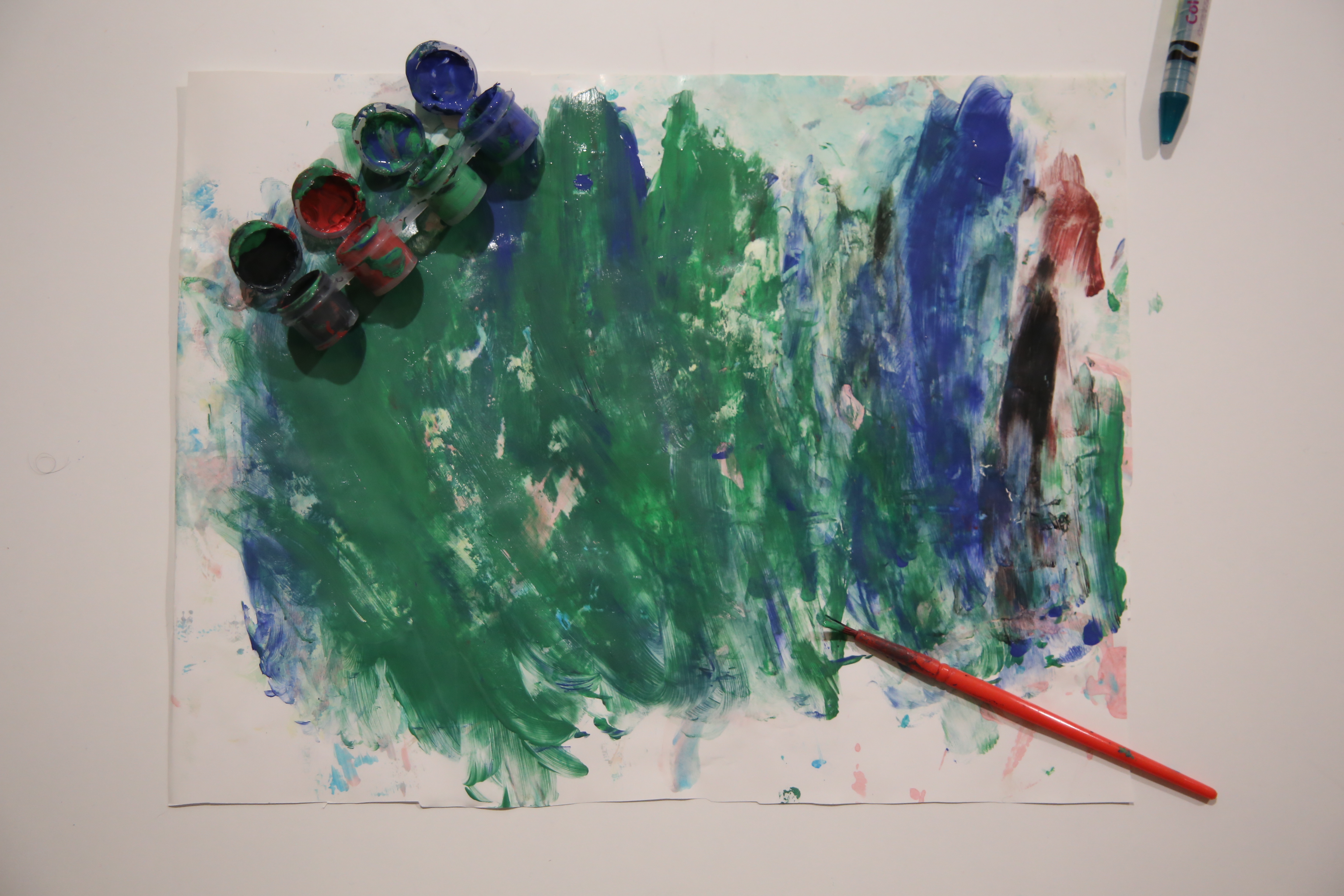 Step 1: Get your child to paint the blank piece of paper. Let them choose the colours of their choice. Luna not only loves to use paint brushes, but her fingers too! So let them get messy and finger paint! Once they are done covering the paper in colour, set aside to dry. We'll come back to this piece later.
Step 2: Draw/Trace your favourite image of Elena of Avalor. I traced in sharpie because it's so much quicker and easier. Don't sweat the mistakes, nobody will notice.
Step 3: Colour! Either you or your child can colour your Elena of Avalor drawing. I coloured ours because I love colouring, so therapeautic.
Step 4: Place Elena of Avalor drawing ONTOP of your child's painting.
Step 5: Carefully insert into picture frame.
Step 6: Hang or set in desired location.
This was a quick and easy DIY Disney portrait featuring their newest Princess, Elena of Avalor. The Secret of Avalor DVD includes the TV Movie, plus four additional episodes, a music video and a FREE exclusive flying Jaquin mobile! And is available NOW.