Join Mickey and his pals in their transforming roadsters as they race around hot dog hills AND around the world in this brand new series!
Welcome to Hot Dog Hills, where Mickey and his pals run the coolest garage on the planet. Join them as they race through the town…and around the world! Mickey and the Roadster Racers is a wild ride that's turbo-charged with nonstop laughter and awesome adventures from start to finish!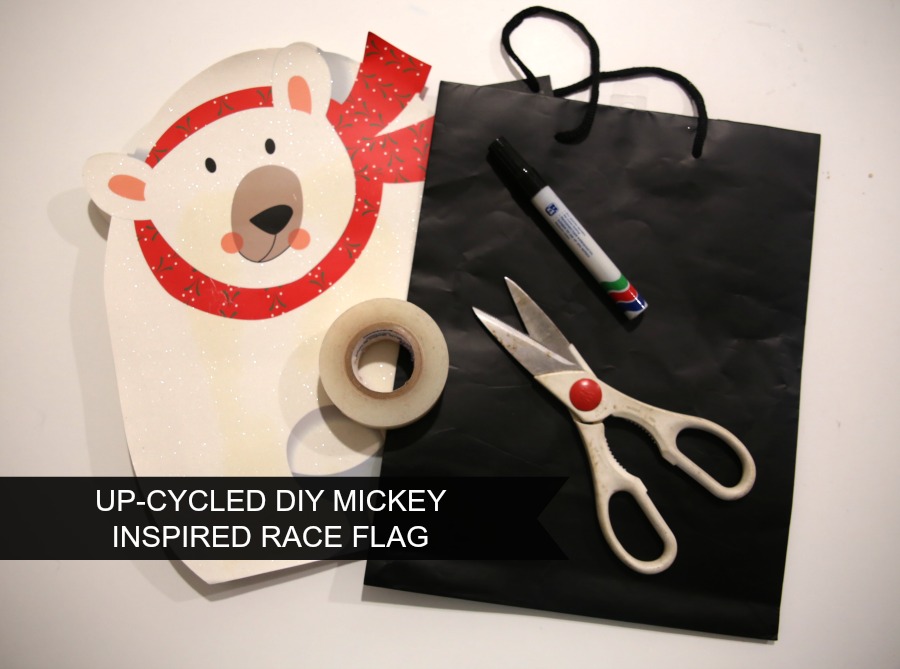 To celebrate the release of this Disney DVD we're creating a racing flag inspired by everyone's favourite mouse and friends. We will be up-cycling materials found in our home.
MICKEY AND THE ROADSTER RACERS
Materials Needed:
I have too many gift bags, so I've decided to use some for this craft.
White gift bag (or paper)
Black gift bag (or paper)
Stick
Ribbon (from the gift bags)
Step 1: Cut the black gift bag into strips.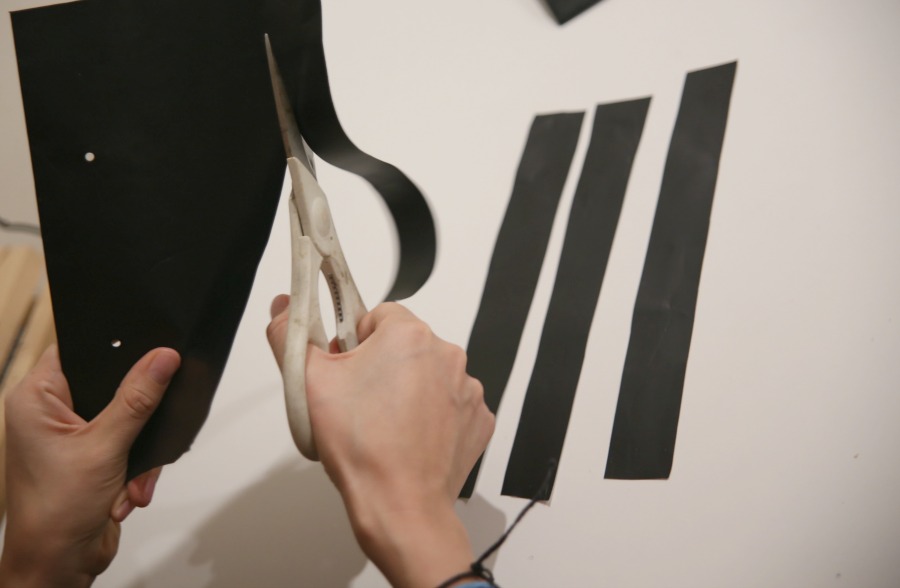 2: I removed the bear image that was stuck onto the white gift bag. And then cut the white gift bag into a rectangle.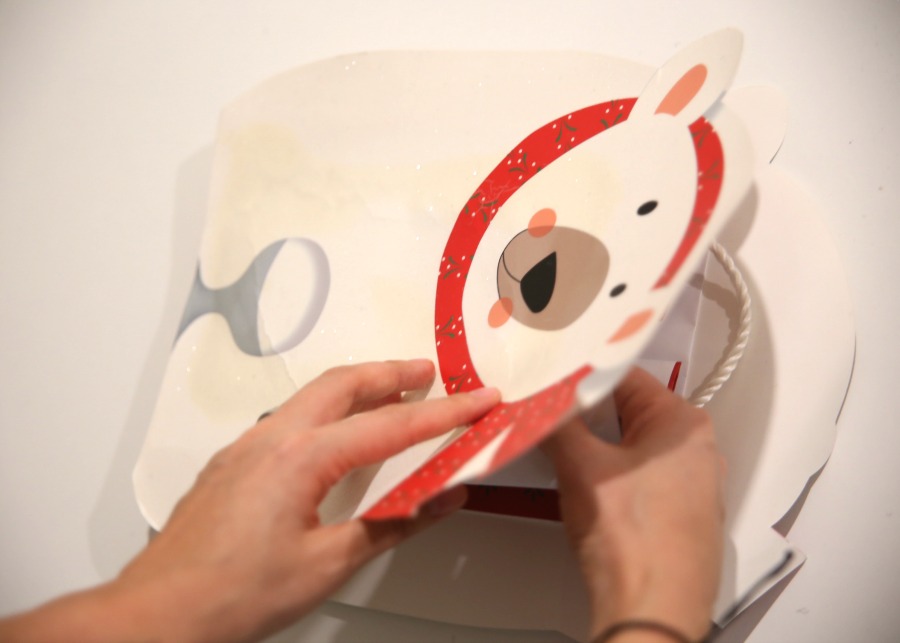 3: Cut 5 horizontal lines (1-2 cm in from edge). Stop cutting 1cm before the end.
4: Weave the black strips of paper into the white paper.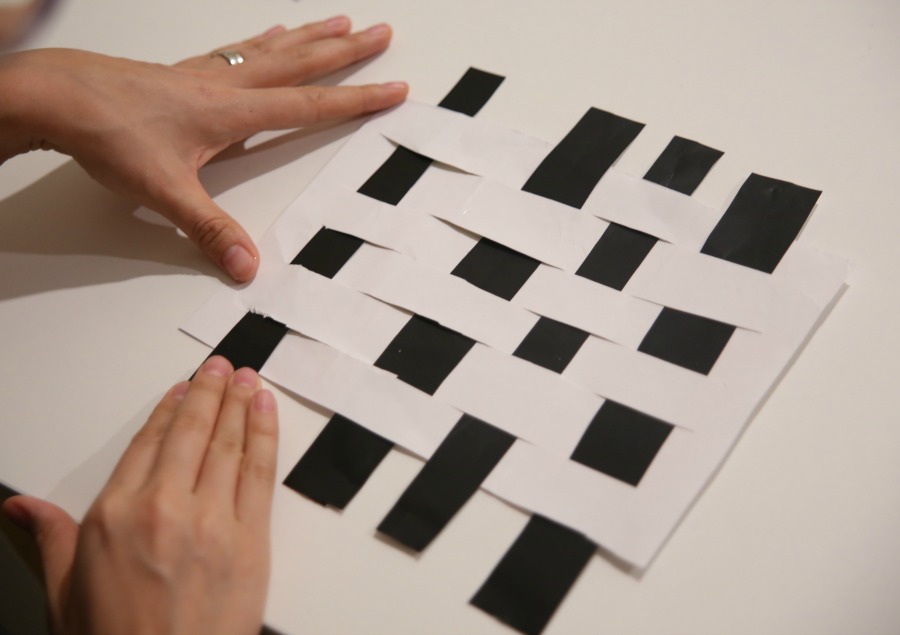 5: Draw the mouse's head shape on the white side of the remaining black gift bag. Then cut it out.
6: Tape the mouse's head onto the checkered paper.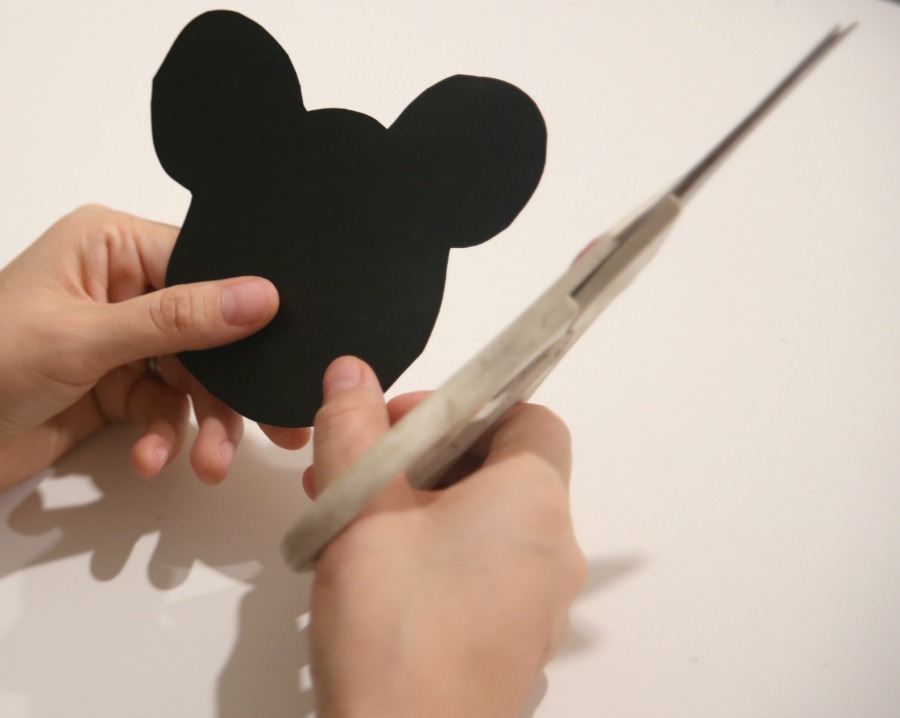 7: With the gold ribbon that was on the gift bag, I used to outline the flag.
8: Tape stick onto the checkered flag.
9: Start your engine's cause you're officially ready to race!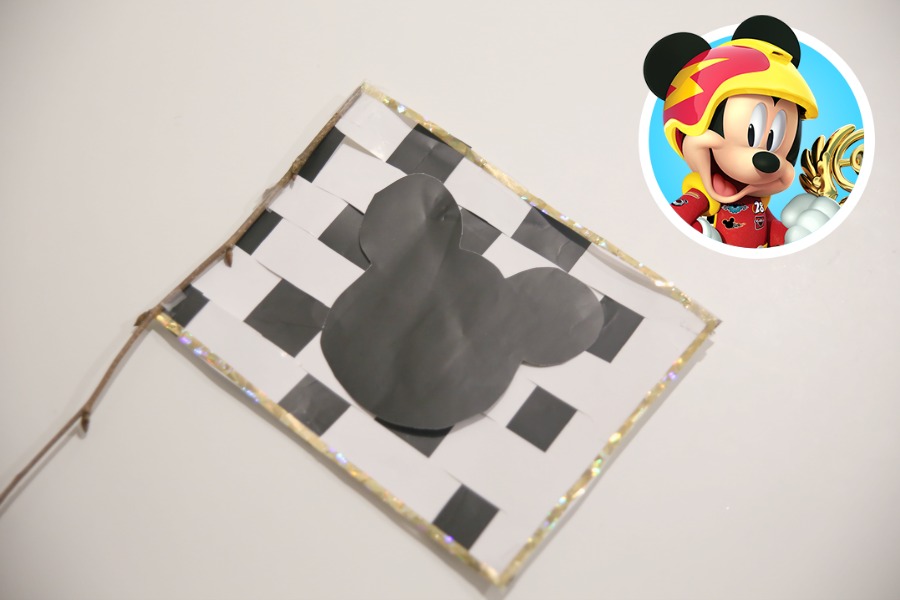 Bring home this fast paced fun on Disney DVD on March 7. Also includes a FREE Exclusive Create Your Own Personalized Metal License Plate!