Roses et Reines Gentle Bath Salts are the ultimate relaxation remedy. They're made with rose water, with roses from Grasse, Bulgaria, Morocco, Turkey and Haute-Provence using a traditional method of steeping the rose petals in oil – resulting in a more saturated rose scent. The Roses et Reines Gentle Bath Salts  pair perfectly with a nice glass of wine and a good book for the ultimate night in.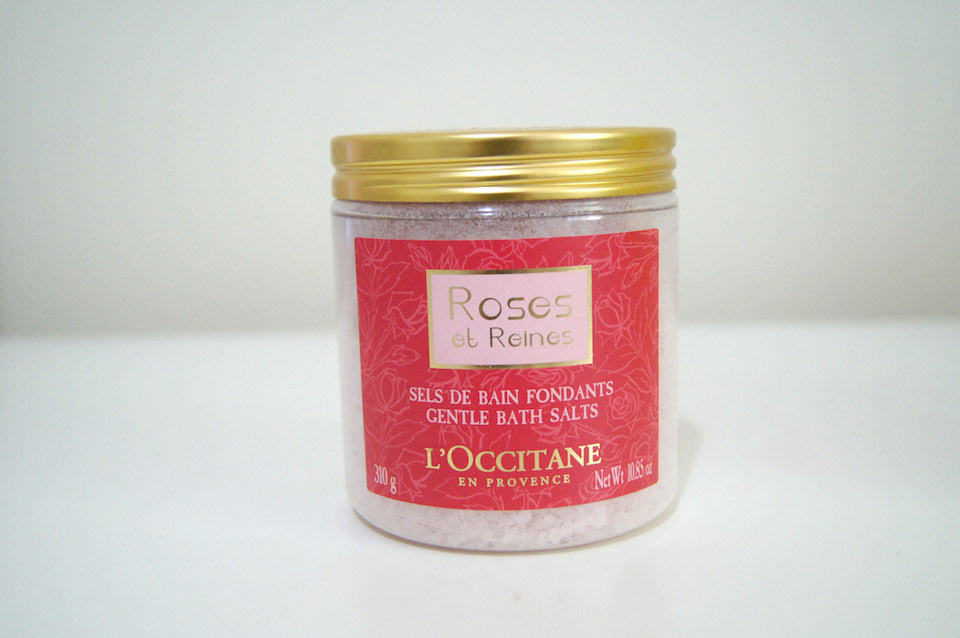 Roses are known to produce a sedative effect when inhaled – making them the perfect de-stresser. They also help to relieve skin irritation and work to balance out oily skin while leaving it soft and evenly toned. Roses contain natural antioxidants and antibacterial components – which are helpful if you suffer from acne or the occasional pimple as they work to combat these problems without drying out the skin.
Roses are rich in vitamin C, which has some serious benefits of its own. Benefits include anti-aging effects, protection from free-radicals, reduction in inflammation, fading of any spots or post-breakout marks and boosting the skins natural defence against UV rays. If I had to pick any flower to soak in, rose petals would be my number one choice. They're relaxing and they make your skin more beautiful, I couldn't ask for anything more!
Roses et Reines Gentle Bath Salts can be found at L'Occitane shop across Canada.