This is sponsored post in collaboration with Vi and Va Dolls and Latina Bloggers Connect. However, all opinions expressed are my own.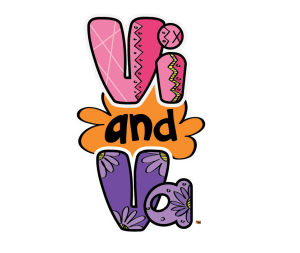 What girl doesn't love to play with dolls? I started playing with dolls at a very young age, and continued up until I was probably twelve. I actually still have a doll in a box, she was the last one that I received and I knew I wanted to save her for the future, when I had a daughter. I would always try to go for the ones that kind if resembled like me, which obviously meant a doll with dark hair and brown eyes. But who am I kidding, there weren't dolls that looked Latina back then. So if a doll didn't resemble me, we often chose one that I could relate to, like a dancer, or an athlete.
Boy, have times changed!
I recently learned about Vi and Va, a recently launched fashion doll line inspired by Latino cultures.  Vi and Va (pronounced like Viva!) are two teenage sisters: Viviana (Vi) and Valentina (Va).  They are also joined by their best friends, cousins Felicia and Roxxi. I admire and appreciate that Vi and Va  were created to help girls honor and embrace their heritage. I know so many girls are excited to finally have a doll that not only looks like them, but that they can relate too aswell.
Por ejemplo, Vi, 16, is spontaneous and easy going. She loves music, and she also enjoys playing her guitar at family gatherings. Tambien le encanta crear nuevos estilo como fashion designer.
Va, es la hermana menor, ella tiene 15. She is neat y bien organizada. She loves learning to cook de su mama y abuelas. She's already perfected several savory family recipes, like empanadas. Tambien es peluquera estilista.
For these girls, every day is an adventure and a reason to celebrate the bonds of family and friendship.  The themes and storytelling within the line focuses on both family and culture.  The 4 main characters are not just friends, they are also family!
Felicia and Roxxi are Vi and Va's cousins. Felicia is 17 years old y es una artista que le encanta pintar. Roxxi is 18 years old and loves to dance to different genres, from ballet to salsa to hip-hop.
Vi and Va includes several dolls and activity sets that help little girls play out each character's storyline and enjoy her special talents. I was pleasantly surprised to learn that the line also has a Birthday Collection, where the family combines celebrations of  Vi's Sweet 16, and Va's Quinceañera.  It's sweet because it shows that you can be proud and celebrate both of your cultures/traditions (Latino and American). Many of my Latina friends either celebrated their Sweet 16 or Quinceañera. I actually celebrated my Quinceañera when I was 16, Hahahaha.
Girls can even dress up and join the fun with role play and styling accessories. Dolls play such a big role in a little girls imagination. Not only do they decide how to dress them, do their  hair, but they also get to either play out the storyline (like singing and playing the guitar with Vi), but they can create their own too.
Me encanta lo que Vi and Va representan porque ethnic diversity is critically important to a healthy community. Y me da mucho gusto decirles que estamos sorteando a Va, la peluquera estilista!a Rafflecopter giveaway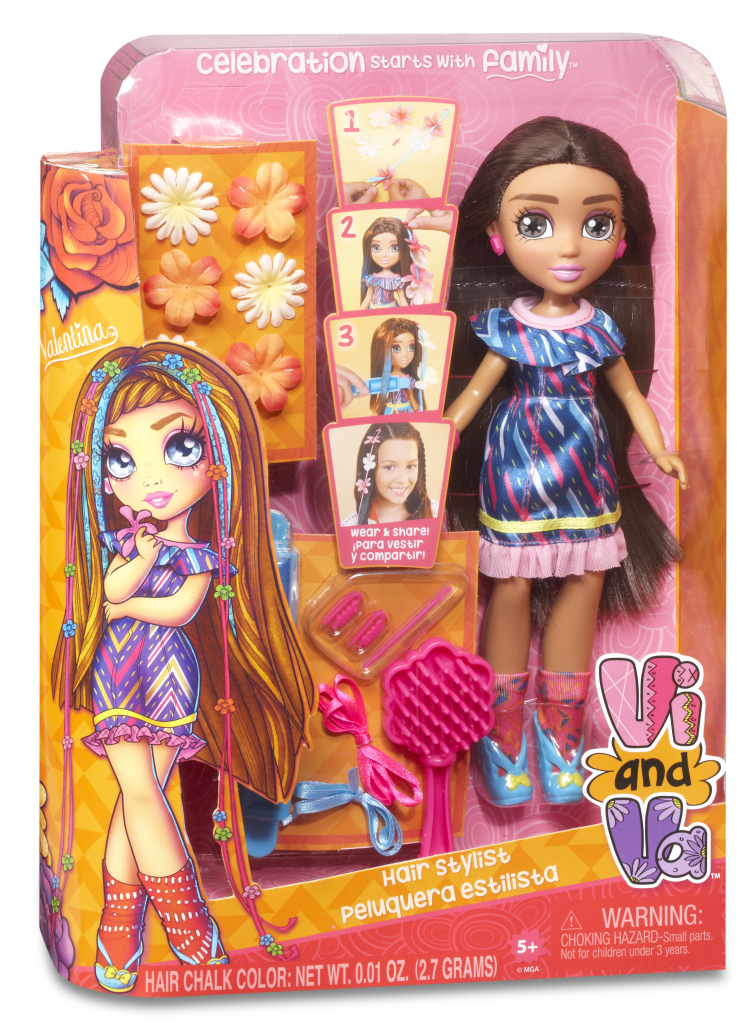 The full assortment of "Vi and Va" fashion dolls is available at Target stores and on Target.com. For more information, please visit Vi and Va Dolls and join the conversation with our social community at ViandVa Facebook and ViandVaDollsTwitter.