Shopping is a ton of fun, especially when I am buying cute things for Little Moon. Sometimes I can spend hours browsing through online shops and even fill up my cart, but when I'm about to "check-out" there's always something that holds me back, especially when I am shopping for Luna. I always seem to have these two questions on my mind when shopping online…
I feel like society is geared towards making kids grow up so quickly. I am glad that Summer is over because it was really hard to find some "normal" shorts for Luna. I mean I kept on finding short shorts and even crop tops or "shark bite" shirts. I often found myself in the little boys section and buying her shorts from that department because the shorts were actually knee length or just above the knee. Oh gaaaaaawsh, and don't even get me started on finding age appropriate bathing suits for toddlers. Why do only boys get long sleeved rash-guards and board shorts?! Ugh, that's a post for another day..
Pffft, which reminds me, the other day we were in a children's department store and walked by the underwear area, and there were PADDED BRAS! I couldn't believe it, why would someone make a padded bra for a LITTLE GIRL? Way to set "standards" and brain wash her into thinking she needs to appear "bigger." Just let little girls be little girls. Oh,and have you seen some of the children's Halloween costumes, specifically little girls costumes?
Oh right, on to question number two… (I got distracted, sorry).
One of the disadvantages of buying online is that you never know how the quality of the garment is until you receive it. Sometimes, you can receive pieces from the same store that have different quality, its happened to me a couple of times. You order something that looks nice in the photo and when you receive it, it doesn't look as good/high quality.
So one day while browsing online I stumbled upon Limeapple, a Canadian brand that believes in little girls being little girls for as long as possible. And that's evident in their wide variety of feminine, fun girls' clothes that range in sizes 12 months to 14 that fit, flatter, move and breathe.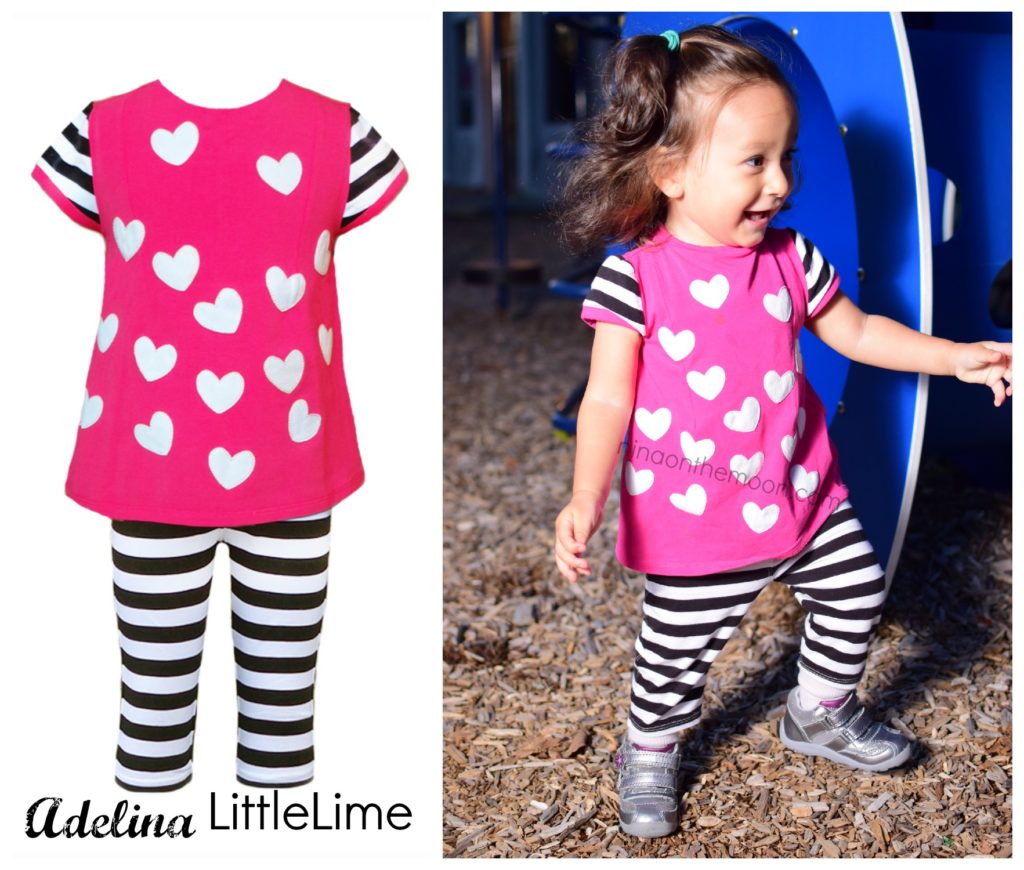 I absolutely fell in love with the energetic, bright, comfortable and age-appropriate clothes. One Little Lime set that really caught my eye was Adelina. I mean, just look at the cascading hearts, bright pink and stripes. Cute, right? I couldn't wait to receive our Little Lime set to put it to the test.
I was pleasantly surprised when I received our Adelina set. It's even cuter in person, very age appropriate. But, what I was impressed by the most, was the quality. The fabric feels AMAZING. The fabric has a bit of spandex which helps it retain its shape after so much play (and washing)! After months of washing, the colour is just as vibrant as the first day we received it. And the shape has kept up as well. Luna is wearing a size 2T, which gives her some growing room 🙂
Luna has been wearing her Adelina set for several months now and we love how comfortable it is. It fits Luna perfectly; breathable (not tight), and allows Luna to move around comfortably and play while looking super cute. There is no need to sacrifice comfort for style!
Limeapple sets and individual pieces can be mixed and matched, or worn separately, creating unique and fun outfits, which rocks for when your child wants to start picking out (styling) their own clothes.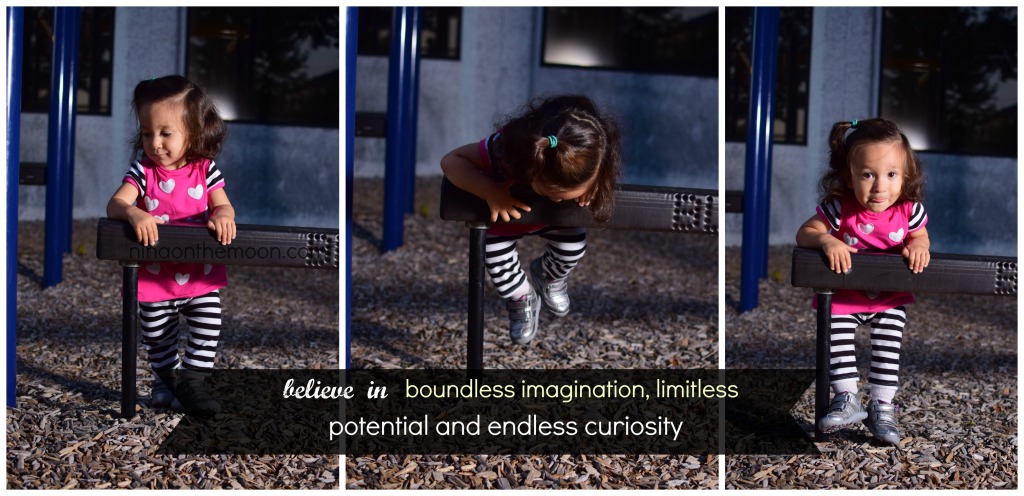 Limeapple offers comfortable styles that are as easy to wear as they are fun to look at, take a look at Limeapple.ca, which set catches your eye?