Nowadays it seems like there is a subscription box for just about everyone. There are ones that are for shoes, jewelry, lingerie and so much more. Subscription boxes don't only cater to women, there are ones for men, kids and even pets. I had always heard of the BIG subscription boxes that offer shoes, purses and other factory made good, so I was never really interested in trying out a subscription box. That is until recently when I discovered Vancity Box, a local company that carefully curates locally-made products. Vancity Box is a monthly subscription box that includes 5-8 locally-made (Vancouver) artisan products with a value of up to $80 retail value.  A great variety of Vancouver made products are offered in the Vancity Box from soaps, snacks, drinks, handmade and much more.
I was immediately intrigued because this was a way to discover and support local artists/companies from our City. I knew I was bound to see some of my favourite Vancouver brands and discover some great new ones.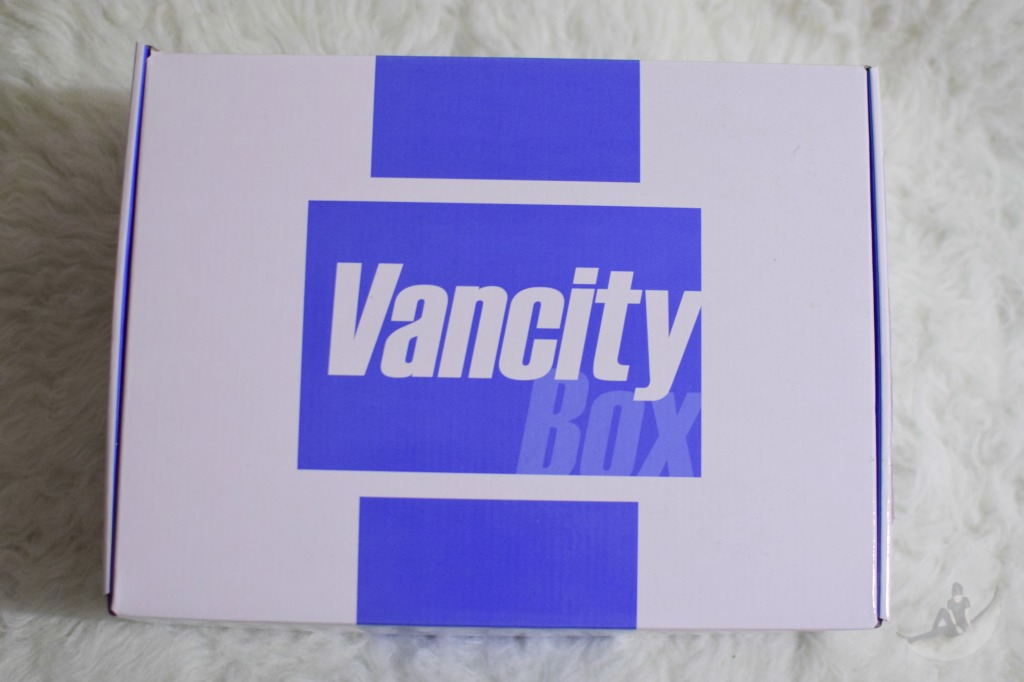 I couldn't wait to receive my first Vancity Box which was for the month of November. Below are the 5 Vancouver made products that I received in the November Vancity Box.
Here & Now Botanicals- Vancouver based luxury aromatherapy company. Inspired by nature and sustainability in small batches. The Sweet Sassafran spray is used to relax the mind and uplift the spirit. Mist on and around body for a much needed pick me up.
I like to mist the Sweet Sassafran spray on after a shower/bath and on my pillow case before bed. I find the scent very relaxing.
We've used Here & Now Botanicals before, well Gabriel uses their Beard Oil. We discovered Here & Now Botanicals at The East Side Flea at UBC last year.
Dilettante & Debutantes- Crafted from signature blend of rich butters and therapeautic oils, Dillettante & Debutantes Vanilla Lavender Sugar Scrub gently polish your skin to perfection, revealing your healthy, glowing skin. Leaving a delicate scent behind.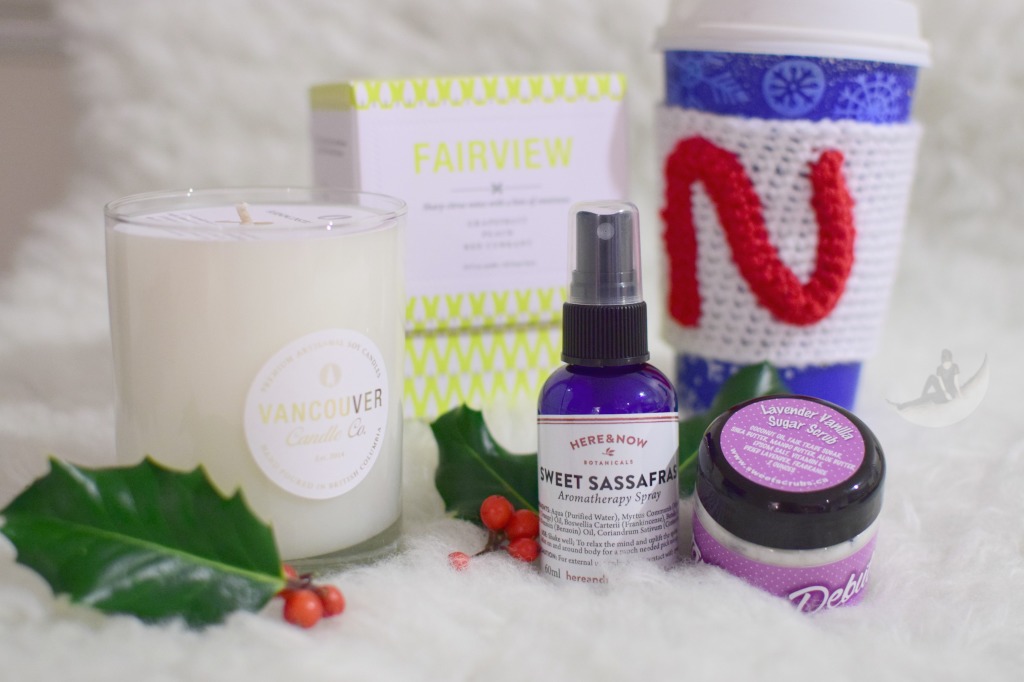 Hooked on Crochet- The mug hug was handcrafted just for me by Amanda from Hooked on Crochet. Easily slips onto my favourite tumbler or personalizes a plain cup. I like to keep my Hooked on Crochet mug hug in my purse so I can slip it onto my coffee cup from the cafe. Love my personalized N which I thought was for November, but then I thought NINA, duh! Or was it just a coincidence, hahaha.
Vancouver Candle Co.- These candles are all the rave in Vancouver  as they smell great, look pretty, are handmade in the heart of Vancouver and each candle in the collection is named and inspired by neighbourhoods within the City. Vancouver Candle Co. pays homage to the traditional craft of candle making using simple local ingredients- soy wax, fragrance oils, 100% cotton wicks- to create a clean burning and long-lasting candle with a rich fragrance that gently fills the room.
I LOVE the concept of the Vancity Box because every box features products from a local companies. Vancity Box provides an easy way to discover locally-made artisan-crafted products and by subscribing I am supporting small businesses. Check out my 10 reasons why you'll also LOVE the Vancity Box below.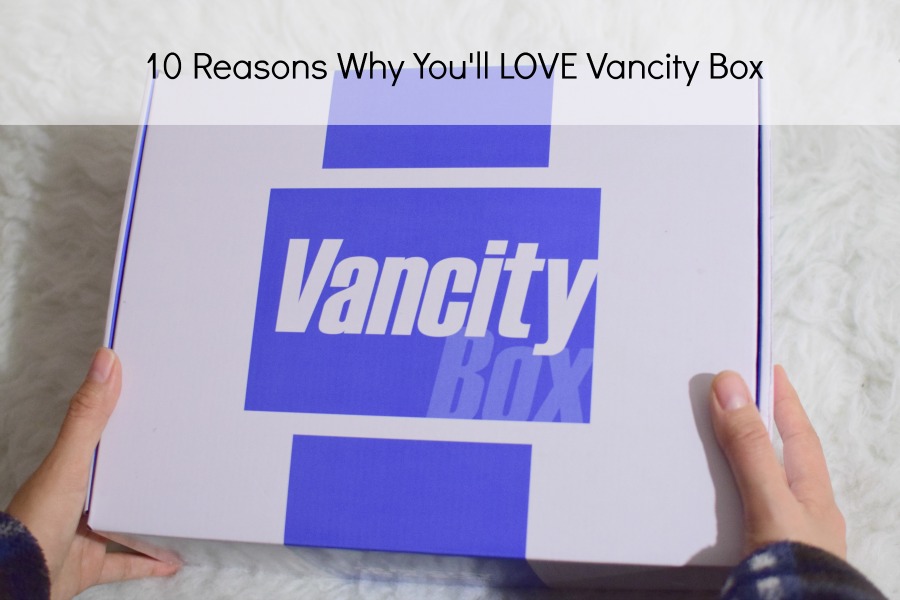 SURPRISE! Who doesn't like receiving a monthly surprise like this? I love not knowing what's inside the box and look forward to it every month.
Quality. So far, all of the products curated by Vancity Box have been great quality.
Price. $50 a month.
New products to try every month.
Every box features a new product from a local company.
You don't have to leave your house! It gets delivered right to your door.
Each box has up to $80 retail value.
Support local companies by subscribing.
Artisan-crafted products.
Cancel anytime or skip a month, no hassle, no obligations.
Vancity Box makes a great treat (for yourself) or gift too. Would you like to receive your City in a Box? Stop by the Vancity Box page for more deets.