Disclosure: This is a sponsored post by Foam for Cash.
With the holiday season behind us, and the bill statements in front of us, making a little extra money is always a good idea! And as a stay at home mom, I've discovered a couple reliable ways to earn money without leaving home. I've been a hustler from a young age; from hosting garage sales, to babysitting and working in retail, I always found a way to earn my own money and not have to fully depend on my parents for spending money.
Then, years later, I got married, had kids and decided to be a stay at home mom…and I realized I was depending on my husband for money. I didn't really like that feeling; being dependent. I wanted to be able to provide as little or as much as I could. But, most importantly, I didn't want to have to keep on asking my husband for "spending money." Plus, I wanted to have the freedom to spend my hard earned money on whatever the heck I wanted, aka coffee dates and pho hahaha. No, but seriously, I wanted to feel like I was also contributing financially, whether it was buying the groceries or paying for a dinner out. Ya feel me?
Below are some of my favourite (and reliable) ways for stay at home moms or stay at home dads to earn some extra money.
Ways to Earn Money Without Leaving Home
Recycle. 
Keep all of your wine bottles and juice boxes. Those things are actually worth something, and although some may be only worth 5 cents, other are worth 20 cents and it all adds up really quick! So, what are you waiting for? Return your empties to the bottle depot. Even those wine boxes are worth something.
ReSell.
Probably one of my favourite things to do is resell stuff. I don't think that's an actual problem, do you? Anyways, I do a big purge atleast once a month. I list everything on local facebook groups. I find that the better the quality of photo, the quicker it sells. And, if it doesn't sell the first time, re-style the photo and/or adjust the price. There's money literally waiting to be made in your closet. Go through your family's clothes and don't forget the kids toys.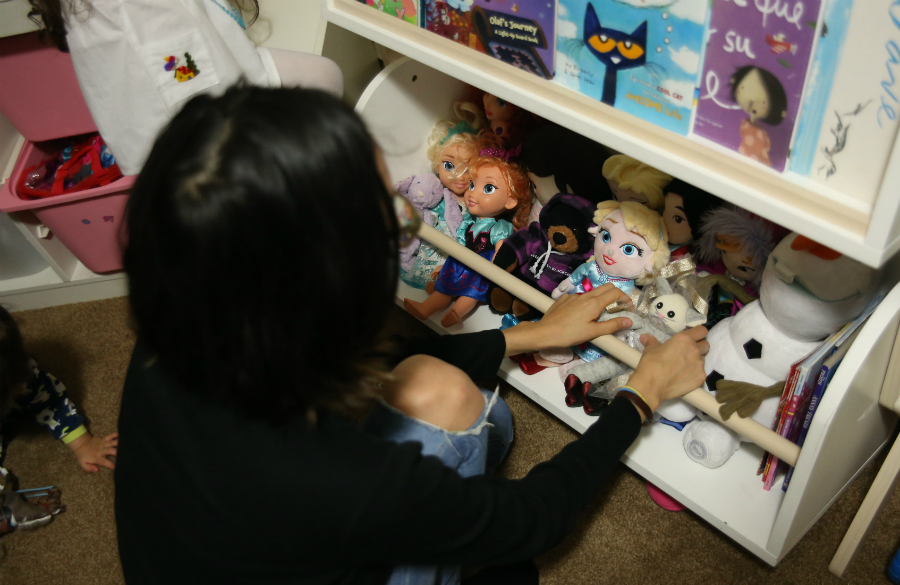 Babysit. 
Parents are always in need of babysitters. Post an add in your local parent groups. Or, post on your personal facebook profile, I'm sure someone you know needs a little extra help.
Rent out a room (or couch).
If you've got an extra room, bed or even couch, list it on airBnB and make some money! And if you're planning to go on vacation, list your whole place and rake in some dough. Especially during peak seasons.
Foam for Cash.
Look through your house and see if any of your bed mattresses, sofas or carpets qualify for you to make a claim for $20.  Several manufacturers of polyurethane foam products allegedly formed a cartel to fix prices, between 1999 and 2012, resulting in inflated costs for Canadian consumers and entities. With the launch of the Foam for Cash campaign, Canadians can now claim what they are owed – a minimum of $20 per household.  There is literally $20 with your name on it, submit a claim here no later than February 6th 2018.
And last, but not least, blogging, social media and affiliate marketing. It may not be a reliable source for everyone as it may fluctuate month to month. But, there is money to be made! I haven't tried affiliate marketing yet as I feel a little over whelmed just thinking about all the info, but I'm going to try it out this year.
What are some of the ways you earn some exra cash from home? Anything to add to the list?