"I participated in an Influencer Campaign on behalf of Influence Central for Mudderella. I received complimentary admission to facilitate my review as well as a promotional item to thank me for my participation.
Believe it or not, I used to be athletic…many years ago, obviously hahaha. I don't know why I stopped, it just happened so quickly (or so I thought) that after a couple years it was intimidating to get back on the field with grown ass women. I don't know, maybe it was the scheduling with school, work and other activities?  Ugh, anyways, after  several failed attempts at joining team sports as a young adult, I decided to take a different route and do individual work-outs to stay fit, like running and swimming.
Maybe it's just me, but I realized as I got older that getting in shape and staying fit can be a solitary event due to schedules (work, kids, etc.). And now that I have a little family of my own, I crave something that is more social. So, that's when I got the idea to invite a couple of friends out for a walk/run twice a week. It turned out to be perfect for us because we're able to get a lil' sweaty and catch up (especially while doing some lunches, opps, I mean LUNGES!).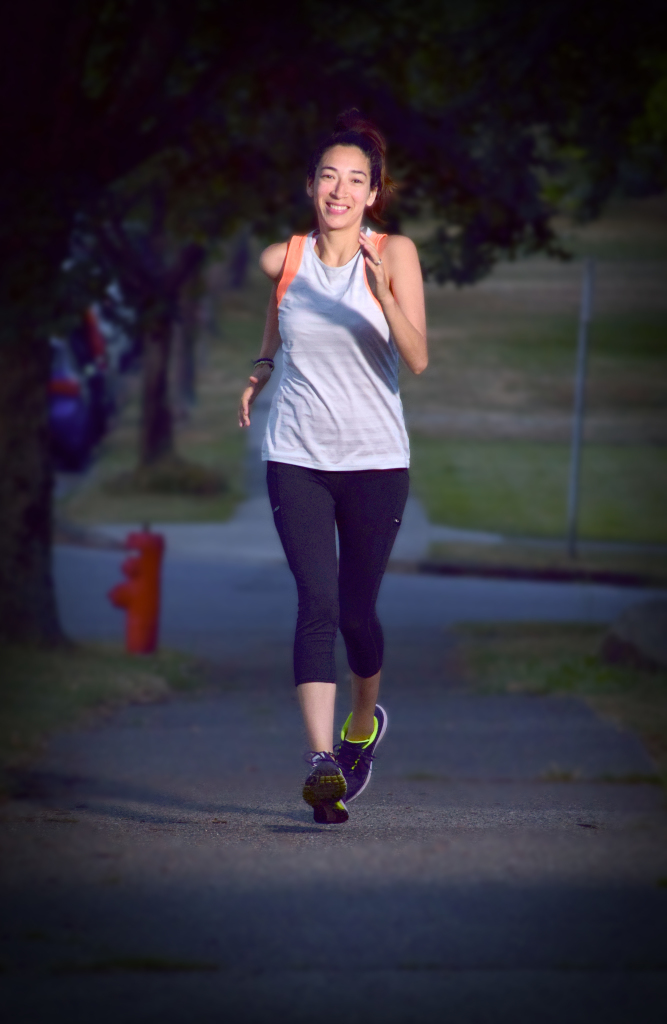 We usually work out for about an hour. We like to change things up with every City block. For example, we'll start at one corner and sprint to half the block then jog to the end of the block. Then on the next block we'll start with lunges until we reach a certain tree, then we'll sprint to another tree or end of the block (depending how far, LOL). And so on… We've also started running up the stairs at the local school and swinging, I mean trying to do pull-ups on the monkey bars, which I am awful at…but we just laugh it off.
Our workouts are fun and give us something to look forward to. It's a great way to bond, encourage one another, and feel empowered. Yeah, we still got it, girl! I'll be honest, during the winter we slack, but during the summer we're on-top of things. And  this year we are taking our team to the next level by  participating in  Mudderella Whistler, a full-day athletic event series and experience for women. The Mudderella Training Program tips has also been very helpful, so make sure to check'em out to if you need some ideas/tips for training.
Muderella is the first and only full-day athletic event series designed for women, by women, to challenge all-round strength, balance, endurance and agility in a team environment. We are so excited to step up to the challenge and prove to ourselves that we are much stronger than what we believe. And about spending a fun day in Whistler together, obviously!
Fitness goals, as well as success, vary from person to person. My goal for Mudderella Whistler is to accomplish a challenging obstacle course, get COVERED in mud while having a killer time with my girlfriends! 🙂
Have you ever competed in Mudderella? Be sure to check out www.Mudderella.com for all the latest info. The current 2015 event schedule of events is:
– NorCal – June 27, 2015 – Vallejo, CA
– Toronto – July 11, 2015 – Kitchener, ON Canada
– Capital Region – July 25, 2015 – Clarksburg, MD
– Colorado – August 22, 2015 – Snowmass Village, CO
– Pittsburgh – September 12, 2015 – Slippery Rock, PA
– Whistler – September 26, 2015 – Blackcomb Mountain, Whistler, BC
– New England – October 3, 2015 – Thompson, CT