This is part of a sponsored safety campaign with DiMe Media and  Allstate Foundation. However, all opinions expressed are my own.

The Allstate Foundation's "Driving Change" program – is celebrating its 10th anniversary. Over the past decade, the Foundation has reached more than 56 million people with resources and information that have contributed to driving down teen car crash fatalities by nearly 48 percent.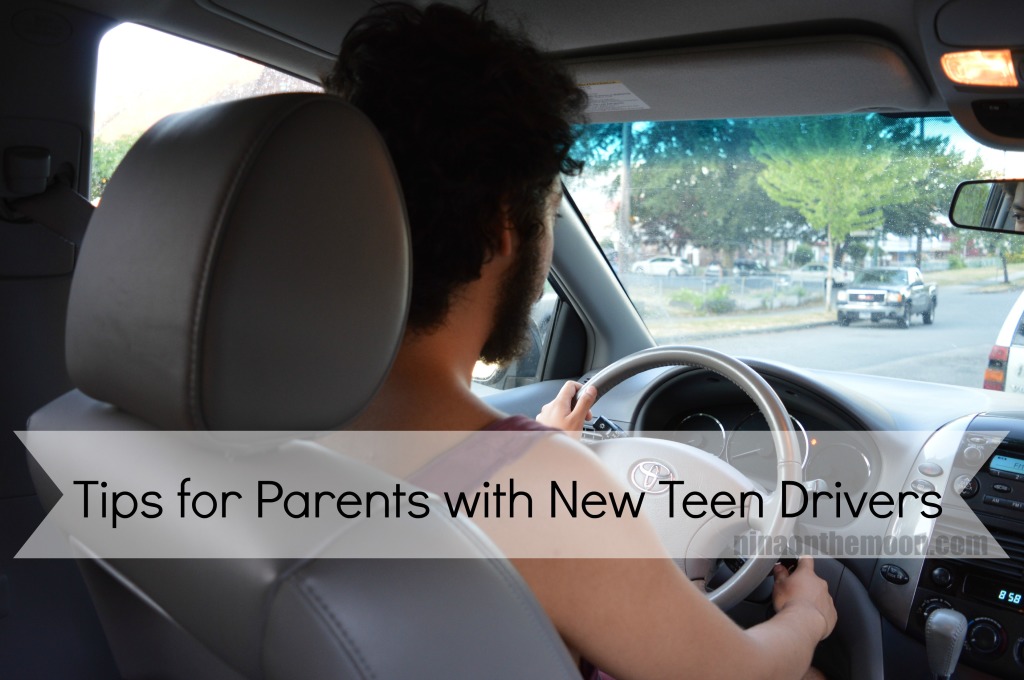 Did you know that parents are the NUMBER ONE influence on teen drivers? That's why it is VERY important for parents to lead by example. Make sure to buckle up, don't use your cell phone and don't speed.
Tips for Parents:
Model your own good driving behavior behind the wheel. And remember, your teen is watching.
Use these laws as a starting point to setting your own rules of the road for your child.
Ride with your teen driver at least 30 minutes a week, especially the first year after your teen is licensed.
I think it's very important that parents start a conversation with their children even before they get behind the wheel for the first time. For example, my parents would always explain to us how driving was a big responsibility because not only is the driver in control of their lives, but the ones of their passengers, other motorists, and pedestrians. My parents also sat us down and told us what they expected from us while driving. I know some families who even had a hard-copy agreement that clearly stated the family driving rules, expectations and penalties if rules/expectations are not met/broken.
Below, are some of  our tips for parents of new teen drivers:
Buckle up. 61% of teen passengers killed in a car crash weren't wearing a seat belt.
Put phone AWAY. Absolutely no talking/texting.
Slow down. 84% of parents and 79% of teens admit to speeding.
Don't drink and drive. Not even a drink because that will show your teen exemption.
Limit night driving. 6PM to midnight is the most deadly time for teens on the road.
Limit passengers. Teens are 4x more likely to be killed in a car crash with 3+ friends in the car.
Create rules. Like the ones listed above and penalty if they are broken.
85% of parents worry about their teen getting in a car crash, and one of the most important things a parent can do is take an active role in educating their teen driver (or soon to be drivers), it can save lives. Head on over to the Foundation's helpful resources including the Parent/Teen Driving Agreement and the Driver Coaching Guide as well as information regarding Teen Driver Laws from around the country: https://www.allstate.com/resources
Allstate Foundation is running a social media sweepstakes through July 3. All you have to do is share some of your tips for new drivers/teen drivers to #GetThereSafe via Facebook, Instagram or Twitter, tagging @AllState. All eligible entries will be placed into daily drawings to win $1,000.  For more information about Driving Change, visit  http://www.TenYearsofDrivingChange.com
Watch the video below, where we share a couple of our family tips for parents with new teen drivers: