Jady Babys are a soft soled boot designed and finely crafted with your child's foot growth and development in mind. Jady Babys are breathable and lightweight, allowing your babys foot to continue developing. Jady Babys soft soled boots are flexible, non-slip and don't need breaking in. If you're on the hunt for your babys first shoe, or a new pair for your toddler/child, then this post is for you! Below are my top 10 reasons why you'll LOVE Jady Baby soft soled boots.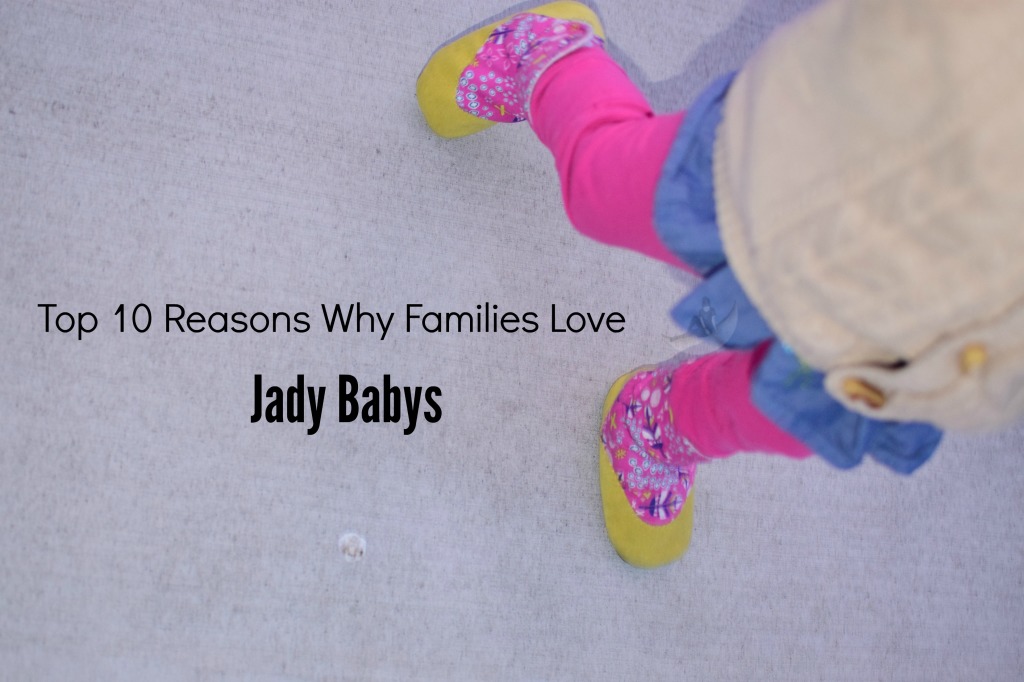 Highly recommended by Pediatricians
Soft soles are highly recommended by Pediatricians when choosing foot wear for your child. The soft soles allow your little ones foot to move, flex and grow freely without restrictions. The feel of the earth below your little ones toes will create a more confident walker causing less tumbles and better posture. The square toe box found on your Jady Babys allows your little ones toes to spread naturally without deforming to the shape of a shoe. 
Perfect for any age
From newborn to toddler, to child, teen, even adults. Yes, Jady Babys are sometime offered in adult sizes. Can we say Mommy & Me boots? Luna received her first pair of  Jady Baby soft soled boots at 12 months. She was mobile, just crawling around and starting to show interest in walking. It was nice knowing that her shoes weren't going to fall off while she crawled around.
As she started trying to walk on her a couple of months later, I noticed that some of her shoes would be to bulky and actually cause her to trip and fall. Or, she would were her warm wool booties and she would slip and fall because they didn't have any grip or non-slip soles.
So, I would put on her Jady Babys and they were MUCH better! I felt a little more reassured knowing that she wasn't going to trip (over herself) or slip and fall because of her shoes. She wore her Jady Babys day in and day out everyday while she mastered her walking! And still loves wearing them till this day (we got a new pair, woohoo).


Durability
You can count on your pair of Jady Babys to last a lifetime, or almost. I've heard many stories of one pair going through 3-4 kids and still holding up  in great shape. That's pretty amazing, right? I believe it, Luna wore her for months on end and I've just recently washed them and they came out looking NEW, so I've stored them away for the next one. 
Jady Babys are probably one of the best investments if you're planning on having more kids.
Easy on easy off
Probably the easiest shoes to put on and take off a newborn-toddler. I love that as hard as Lunita may try to take them off, they just don't budge. Oh, and it really helps not having to worry that Jady Babys will fall off while Lunita is in her carrier.
Guaranteed to stay on!
Valid for 2 weeks  after arrival on original boots only. If they don't stay on, you should  contact Jady Baby immediately, and they will send you a new pair. I have never heard of such a thing like this before, it's a great guarantee.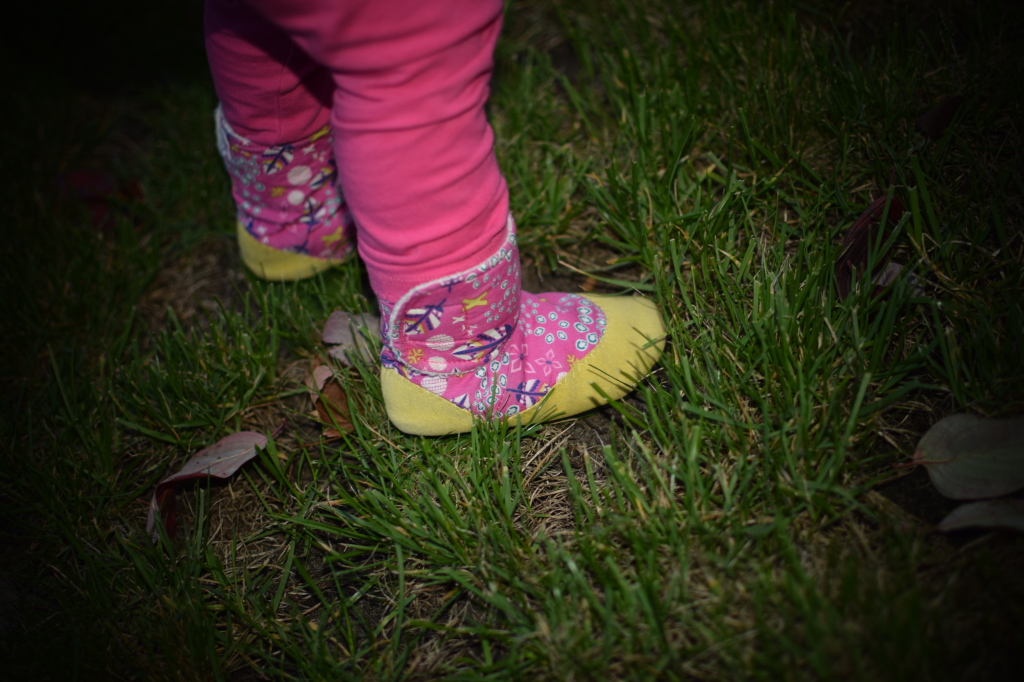 Easy to clean
After walking around in shoes for a while, they get dirty, obviously! Especially after playing at the park, or playing in the dirt. I personally love Jady Babys soft soled boots because they are SUPER easy to clean. Just throw them into the wash (cold), dry on low and they come out looking BRAND NEW! Doesn't get much better than that really, right? Because I know how many times I've thrown in another  brand of Luna's soft soled in the wash, and they came out looking a hot mess, LOL.  
Year Round Wear
Jady Babys soft soled boots are perfect for any season. Little Moon has worn them in the Spring, Summer, Fall and Winter. 
Indoor & outdoor friendly
 I really like that Lunita can wear  her Jady Babys ANYWHERE. Non-slip for indoors, waterproof for outdoors.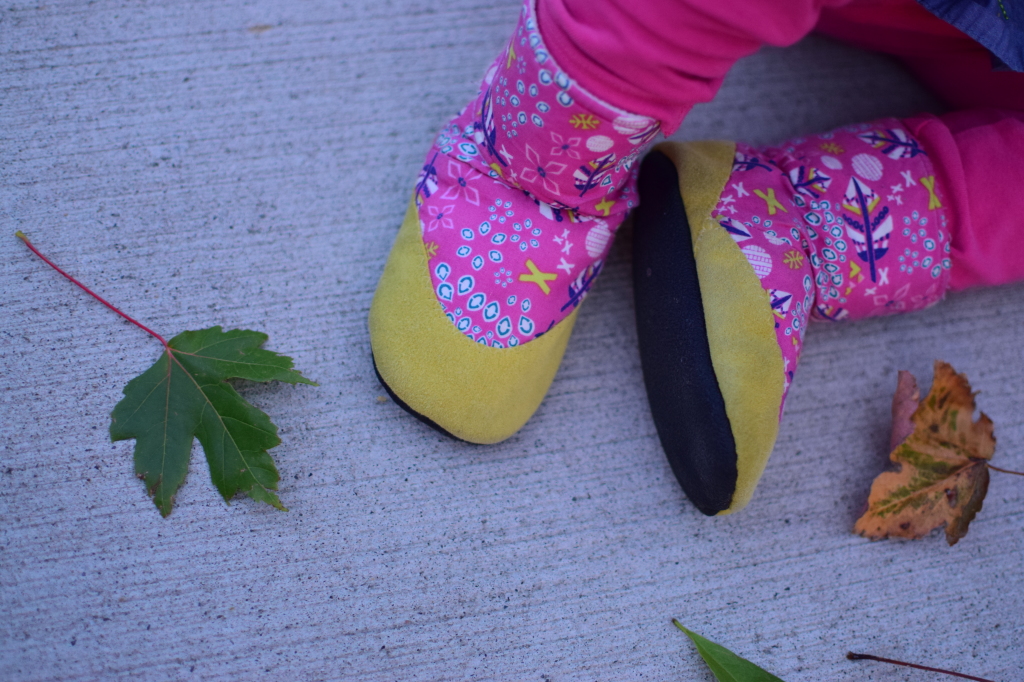 Vegan
No animals were harmed in the making of Jady Baby  soft soled boots.
Support Small Business
Jade Barr is the amazingly talented mother (of 3) behind Jady Babys. Jady Babys soft soled boots are handmade in small batches and each stocking is unique.
When bare foot is not a practical option, choose Jady Babys.  You can shop for Jady Babys online- their shop may be empty because of very high demand, but if you can subscribe to get updates for each stocking so you don't miss out! I would also recommend joining the Jady Babys factory and stock update page.