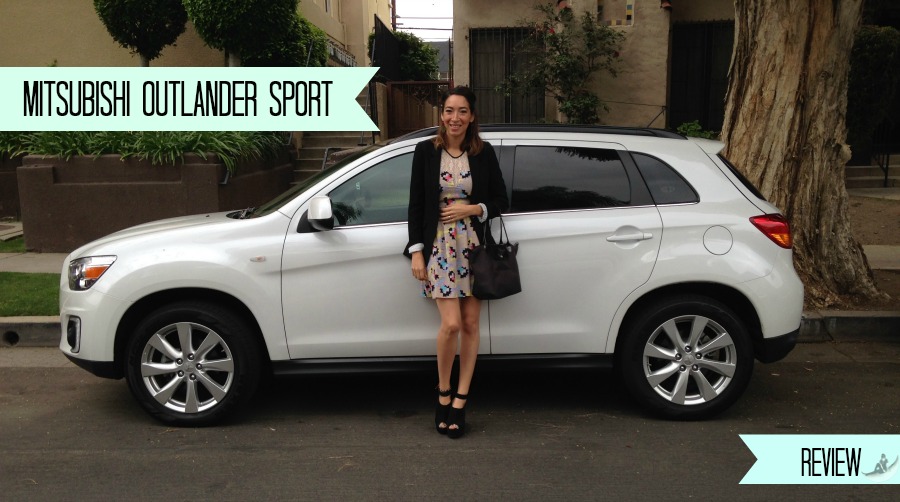 We love exploring big cities, it doesn't matter if it is our fifth time there, we explore it with just as much enthusiasm and curiosity as the first time. Before, we used to explore and wander a lot by foot or public transit, but as time has gone by and our family has grown, we've realized that it's just a lot more comfortable and efficient when we have our own mode of transportation.
On our most recent trip to LA, we found ourselves zipping around in a sleek 2015 Mitsubishi Outlander Sport for a week. The Mitsubishi Outlander Sport quickly caught our attention with its luxurious bold character line running the length of the vehicle, and chrome accents.
As we set up Lunit'a car seat and later got comfortable ourselves we noticed that  the Outlander looks small on the outside, but the inside is wide. It seats 5, which makes it a  perfect match for a small family who wants to travel comfortably, while enjoying the perks of a SUV, like the panoramic glass roof with adjustable LED mood lighting. Looking up through the panoramic glass roof during the day and night was probably Little Moon's favourite part of the Outlander Sport.  She would gaze up at the moon and I would get lost in her eyes as she focused up top.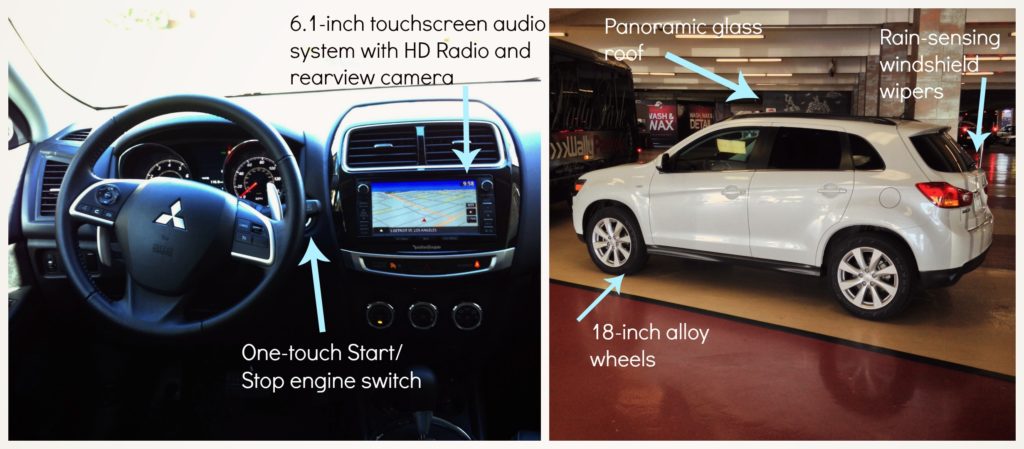 Some other  perks of the the Mitsubishi Outlander is that it has a 6.1-inch touchscreen audio display and Digital HD Radio® and rear-view camera. The rearview camera has to be one of the greatest inventions, right? It is great for parallel parking and/or letting you know when you are getting to close to an object when you are backing up, with a warning that quickly catches your attention.
The trunk is a good size, our luggages and stroller fit perfectly. We also realized that the back seats also fold down if extra space is needed. Perfect if you're planning to pick up some small furniture or helps a friend move. We would definitely love to take the Outlander out on a road-trip to explore some other Cities across the USA, as it is GREAT on gas and smooth cruisin'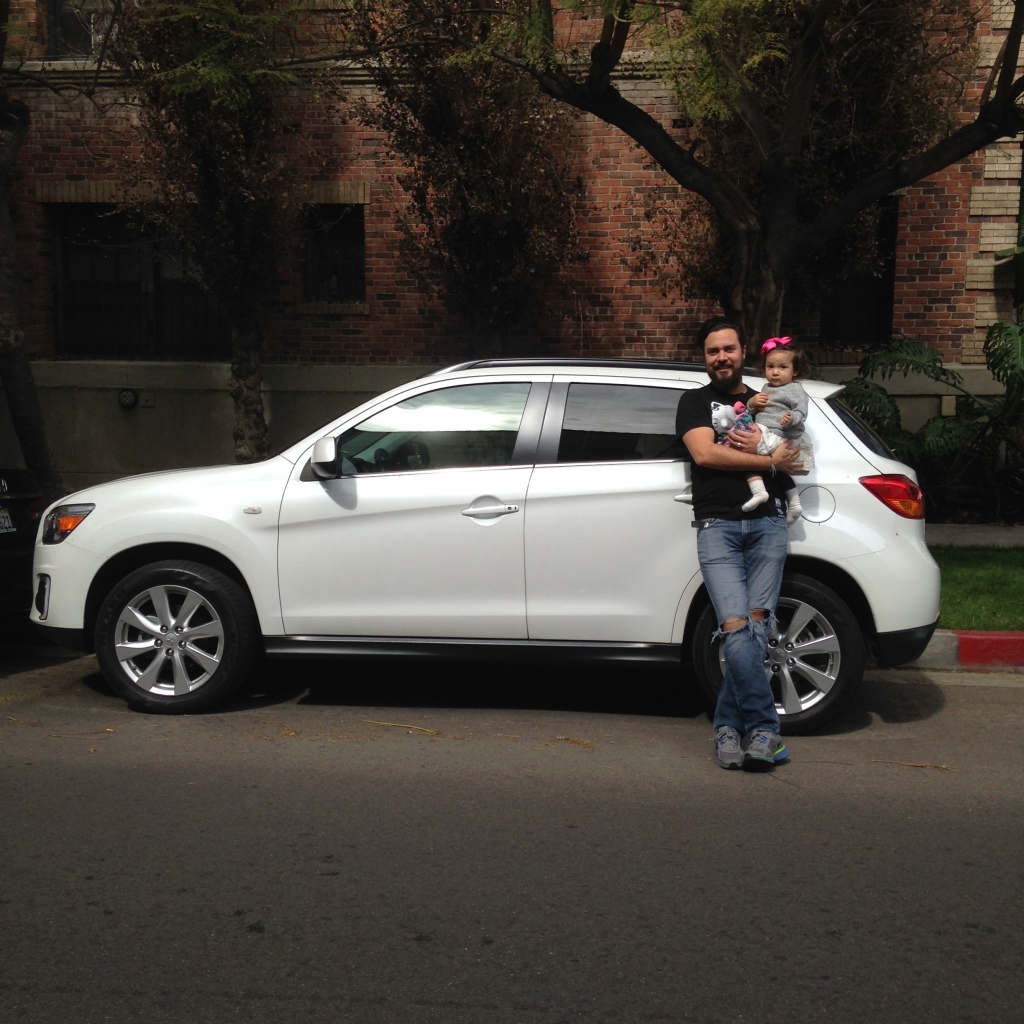 Another one of my favourite features of the Mitsubishi Outlander is the rain-sensing windshield wipers, AMAZING. I wish the car we owned had these, LOL. They are perfect for the random rain storms you get in LA on a Spring day/night, am I right? Oh, did I mention the automatic air conditioning climate control, mhmmm 🙂
Gabriel really enjoyed the fact that the Outlander allows the driver to choose whether or not to drive standard or automatic, with just the click of a couple buttons by the wheel. We really enjoyed cruising and exploring LA in the eye-catching Outlander Sport, we felt like we fit right in with the cool kids hahaha.
Que te parece el Mitsubishi Outlander Sport, esta bonito, no?