Disclosure: This shop has been compensated by Collective Bias, Inc. and its advertiser. All opinions are mine alone. #CambialoConQS #CollectiveBias
When our family comes to visit from Mexico, we love taking them on road trips. Whether it's going to Seattle, or exploring the beautiful evergreen mountains and lakes in Washington state; we need to be able to rely on our car. There's a list of things Gabriel and I usually do in order to make sure our car is safe, reliable and ready to go for these road trips. And changing the oil is one of the things we check (and change, if need be) before we head out on the big open road.
Speaking of being reliable and ready to go, we used the 5 qt version of Quaker State® Ultimate Durability™ Full Synthetic Motor Oil since it's an affordable and quality motor oil that can be purchased at Walmart on rollback for a great everyday low price of $20.24. Take care of your car by doing DIY oil changes yourself at home! OR, for those who love the convenience, the Walmart Auto Center is both accessible and a great value.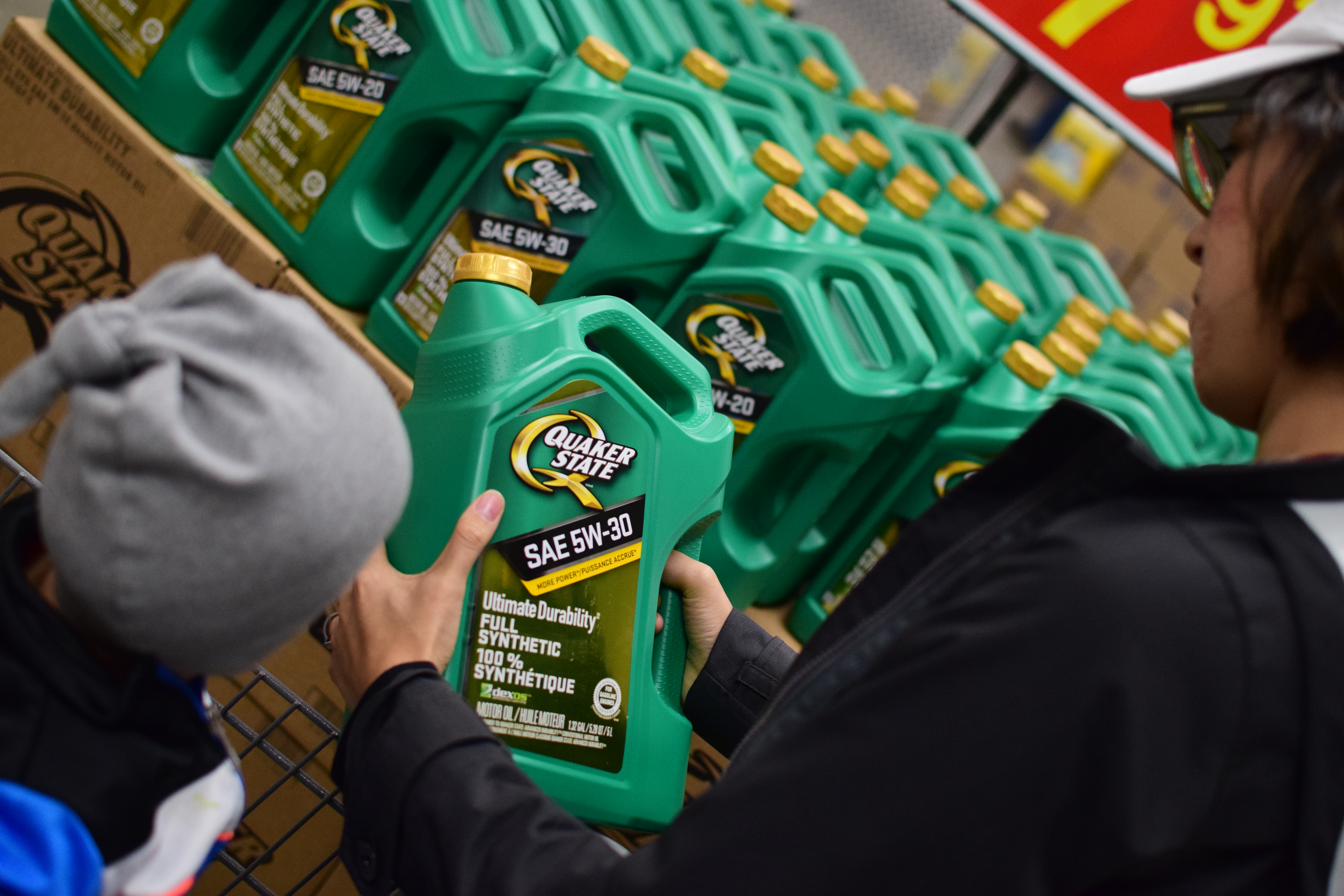 Being self-sufficient and having a vehicle to explore and depend on is of top importance! That's why not only we do we make sure our car safe, fueled and ready to go before taking off. But, we also make sure WE are fueled and ready to go to! This means making a homemade and hearty breakfast to go on the road.
One of our family traditions is to have breakfast on the road. Growing up, my mom always made healthy "ready to go" breakfasts along with cafecito en un thermo grande and some delicious pan dulce.  She's usually make baleadas, a typical Honduran meal as they are a fairly easy food to eat while on the go. Since I can't make baleadas, I know how to, I just can't (hahaha). I make easy breakfast tortilla wraps, I mean they aren't my moms baleadas, but my breakfast wraps are still packed with healthy ingredients, like hemp hearts and eggs.
hearty breakfast wraps
Ingredients:
tortillas
hemp seeds
eggs
lettuce
mayo
mustard
shredded chicken
cheese
These hearty breakfast tortilla wraps are pretty easy and quick to make, that's why they are my go to "on the go" breakfast for road trips.
Step 1: Beat eggs in a bowl, then fry in pan. Don't scramble! Let it sit and cook like a Spanish torta. Sprinkle hemp seeds!
Step 2: Spread mayo and mustard onto tortilla wrap. Add lettuce.
Step 3: Add egg (you can slice, to add egg to more wraps).
Step 4: Add shredded chicken. Sprinkle cheese.
Step 5: WRAP!
Just like the way we rely on a hearty breakfast to fuel us through the day, Quaker State can give you the peace of mind of having your car well maintained by providing quality oil products we can trust.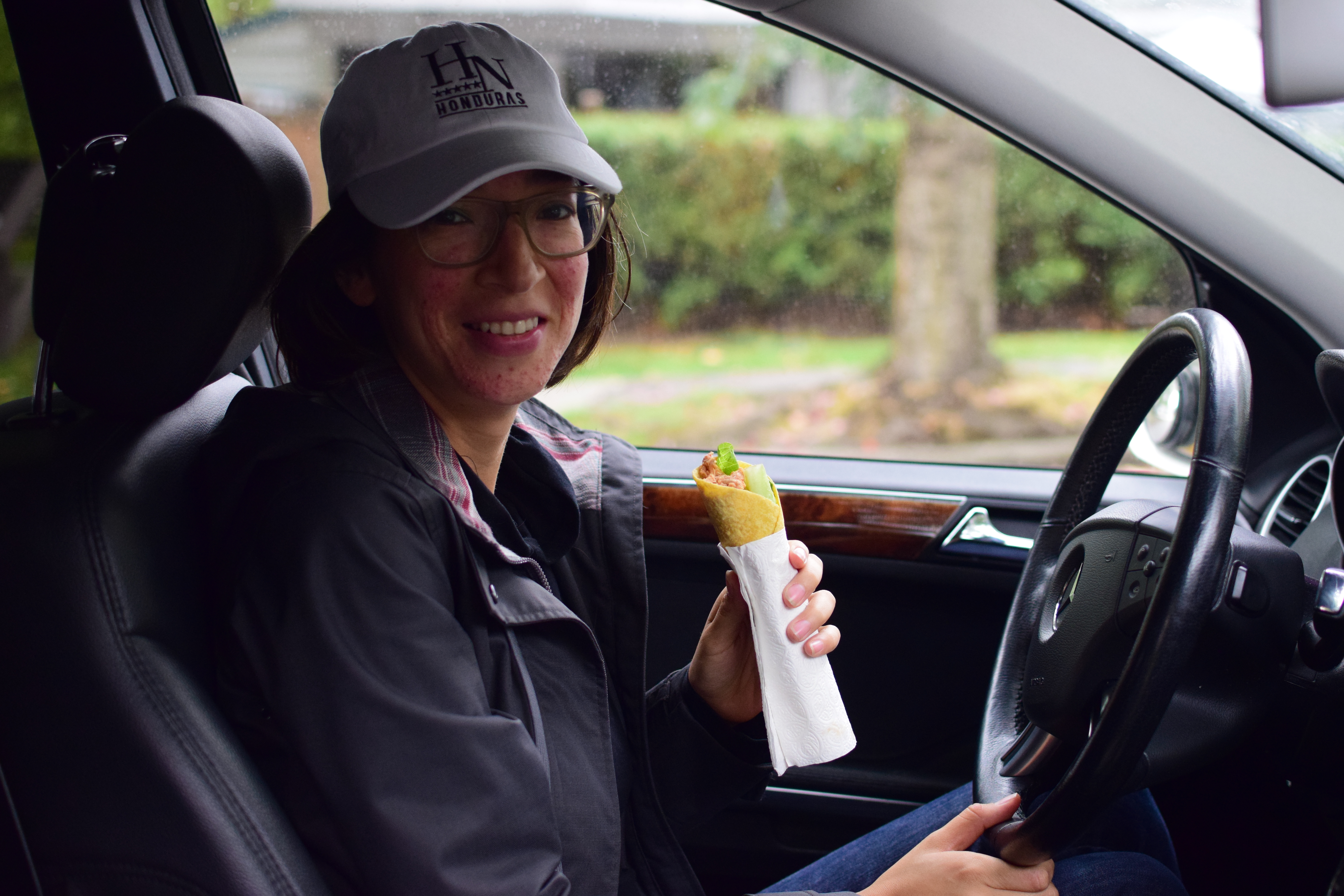 We more than often do the oil changes ourselves, but there are times where we like to hit two birds with one stone, and take advantage the availability and affordability (only $19.88 Pit Crew) of the Do It For Me option of Quaker State products Walmart Auto Center. The DIFM (Do It For Me) option is not only a time saver, but energy saver too! Did you know that Walmart is the go-to destination for DIY auto care necessities, as well as for servicing in the Walmart Auto Care Center?
Quaker State is a top-selling brand in Latin America and with Latinos in the USA.