Everyone has their favourite emojis, from the poop to the smiley face with heart eyes, or the dancing girl in a red dress. Emojis have literally taken over the texting world, so it comes with no surprise that they are getting their own movie, THE EMOJI MOVIE.
THE EMOJI MOVIE unlocks the never-before-seen secret world inside your smartphone. Your favourite emojis live in Textopolis, a bustling city within a messaging app on your mobile, where they hope to be selected by the phone's user.
In this world, each emoji has only one facial expression – except for Gene (T.J. Miller), an exuberant emoji who was born without a filter and is bursting with multiple expressions. Determined to become "normal" like the other emojis, Gene enlists the help of his handy best friend Hi-5 (James Corden) and the notorious code breaker emoji Jailbreak (Anna Faris). Together, they embark on an epic "app-venture."
And we're celebrating the release of THE EMOJI MOVIE with an easy DIY, that's perfect for the Summer heat.
THE EMOJI MOVIE DIY: DUO HANDHELD FAN AND MASK
Materials:
Scissors
White Poster Board
Crayons
Double-sided tape
Popsicle Stick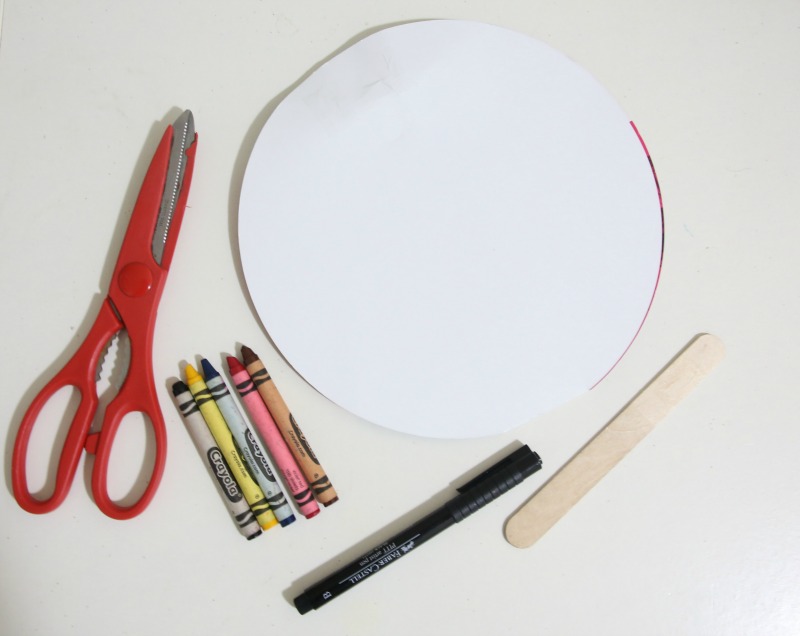 Step 1: Cut two large circles out of the white poster board.
Step 2: With a pencil (or crayon, like me) lightly draw the facial expressions of your favourite emoji. I chose to do the "I'm laughing so hard, I'm crying" face since it's my favourite emoji, and the "silly face" since it's Luna's favourite emoji.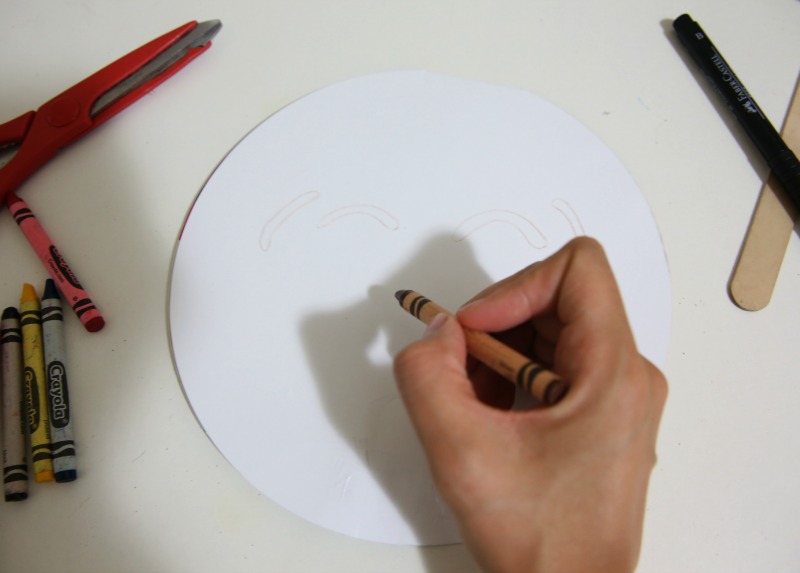 Step 3: Colour in the facial expressions.
Step 4: Time for your little one to join in on the activity! With the yellow crayon, ask them to colour in the rest of the face.
Step 5: Add double-sided tape on the back of each emoji and sandwich the popsicle stick between both emojis. And voila, your duo emoji fan and mask is complete.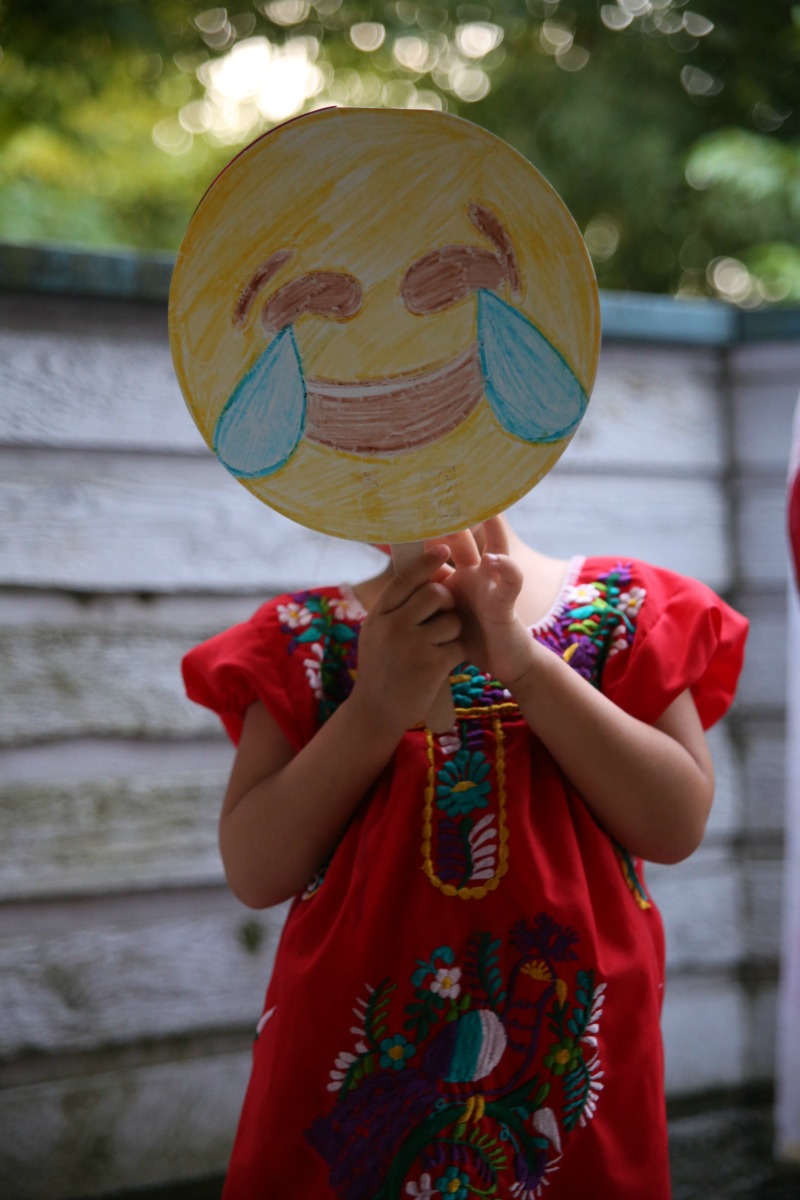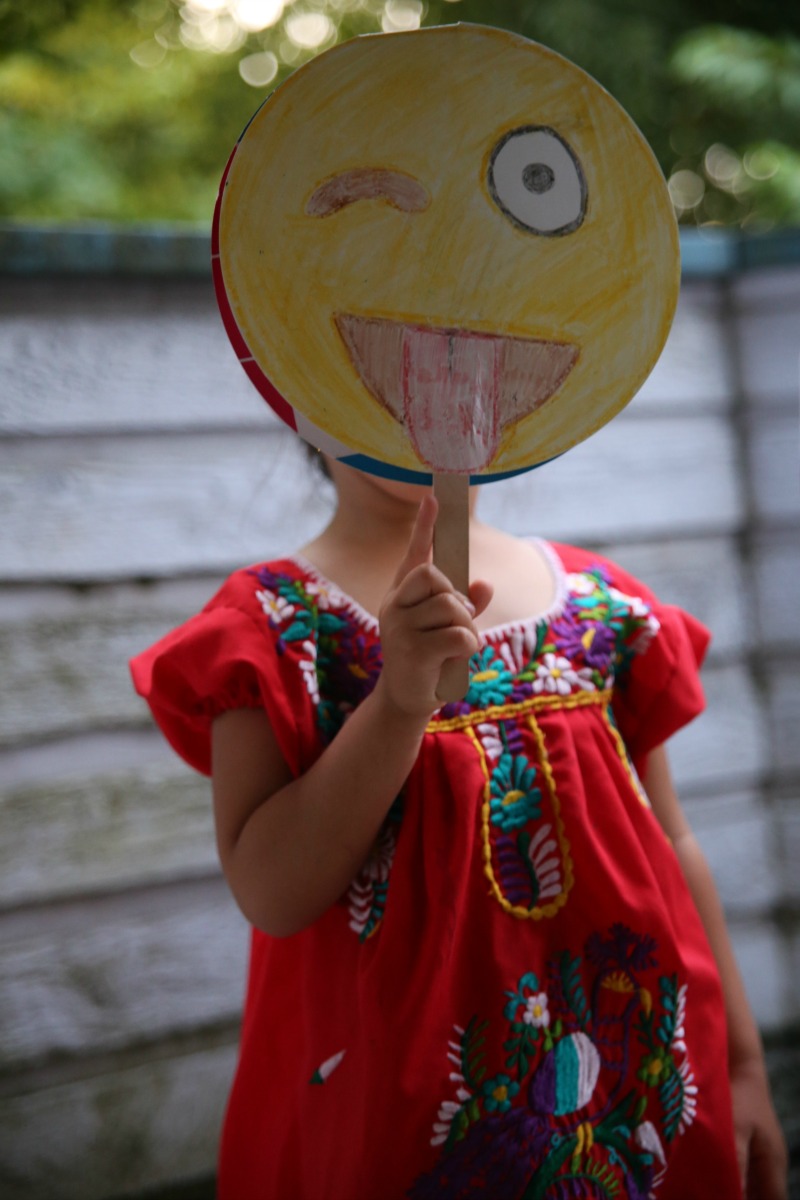 THE EMOJI MOVIE IS IN THEATERS FRIDAY, JULY 28!