If there's one thing I can say for sure about myself is that, like many others, I'm a creature of habit. Once I like something, I stick to it and become obsessed with it until eventually I get sick of it and move on to something else. For me, that current (and surprisingly ongoing) obsession is hot yoga at YYoga. It's a daily routine that I use to unwind at the end of the day, and keep myself physically fit. I've been going consistently for about three years, and although I saw amazing results at first and continue to see mental and spiritual benefits – I noticed about one year in that the physical results started to taper off. So, in an act of stepping outside of my comfort zone I decided to try spin class for the first time.
Luckily for me, YYoga offers spin classes as part of their class passes, so I decided to go for it and it was fantastic. The first ride was intense, I honestly had a moment where I thought I was going to die, but I rode through it and felt amazing afterward. I hadn't felt a rush of endorphins so strong since I rode the rollercoaster at Disney Land. I kept going to spin class for about two months, sprinkling in a yoga class here and there for balance. But, like most new habits – my motivation died off and I was back to my usual hot yoga class at 5:45 PM after work. Don't get me wrong, I love yoga, but despite being a person of habit, I'm also aware that life needs a little variation, otherwise we're bound to get bored.
In RE-realizing this, I tried spin again, at a different location. This time at Ride Cycle Club in Yaletown. I went with a friend to a 7:30 PM class which was Rihanna themed. What better music to work out to, right? It was loud, the lights were low and strobe lights flashed down on us while the instructor (lovingly) yelled at us to work harder. By the end of it I felt like I had just spent an hour at a night club dancing my butt off. This was a good feeling, but I couldn't see myself being able to do this multiple times per week, maybe every other week – my energy just isn't at that level of intensity after a long day at work.
Don't get me wrong, if it was, I would totally be there every day. I encourage those of you who love to go out dancing at night clubs, but are reaching that point when you're feeling some type of way about going, to try out one of the themed classes at Ride Cycle Club instead – it's better for your wallet and 100 times better for your liver, trust me.
After that experience, I knew I had fallen in love with spin and I was determined to find a class that suited me. So, I decided to try out another studio, Eastwood Cycle in Gastown. I've always been drawn to the beautiful storefront – an old brick building with a well thought out logo in big serifed letters on large glass windows (I'm also just a sucker for Gastown because it's so pretty).
At the front desk, they asked me for my shoe size and to choose a spot on a bike, being my shy self, I chose one in the back (in the middle) which is a perfect spot for someone who's new to the class. I grabbed my shoes and headed downstairs. I changed in one of their four change rooms, locked up my things in a locker and headed up to class.
The class I chose was the 'Icon Class', which 'd recommend for your first spin. I brought a water bottle with me, which I filled up in class (there's a cooler at the far end of the studio) and clipped into my bike. The instructor was super helpful in setting up my bike set up. The music started bumping (Drake, of course), blasting through the speakers and class started. Uphill, downhill, sprints and even a couple of small weights defined the next 45 minutes of my life. But it flew by. Something about listening to loud music and having an instructor encouraging you to work somehow makes time obsolete.
After a good stretch, I grabbed myself a complimentary cooled eucalyptus towel and wiped the gallons of sweat from my face, it was perfect. I headed downstairs to the showers (there's only two but surprisingly no one was using them) and rinsed off. The studio provides all the products you need including shampoo, conditioner, hair products, and natural skin products. There's also a hair dryer in case you're getting ready to go somewhere afterwards (the warehouse is right next door, speaking of going out).
Leaving the studio, I felt like I could take on the world. I felt renewed, which is all I'm really looking for after staring at a screen for 8 hours of my day.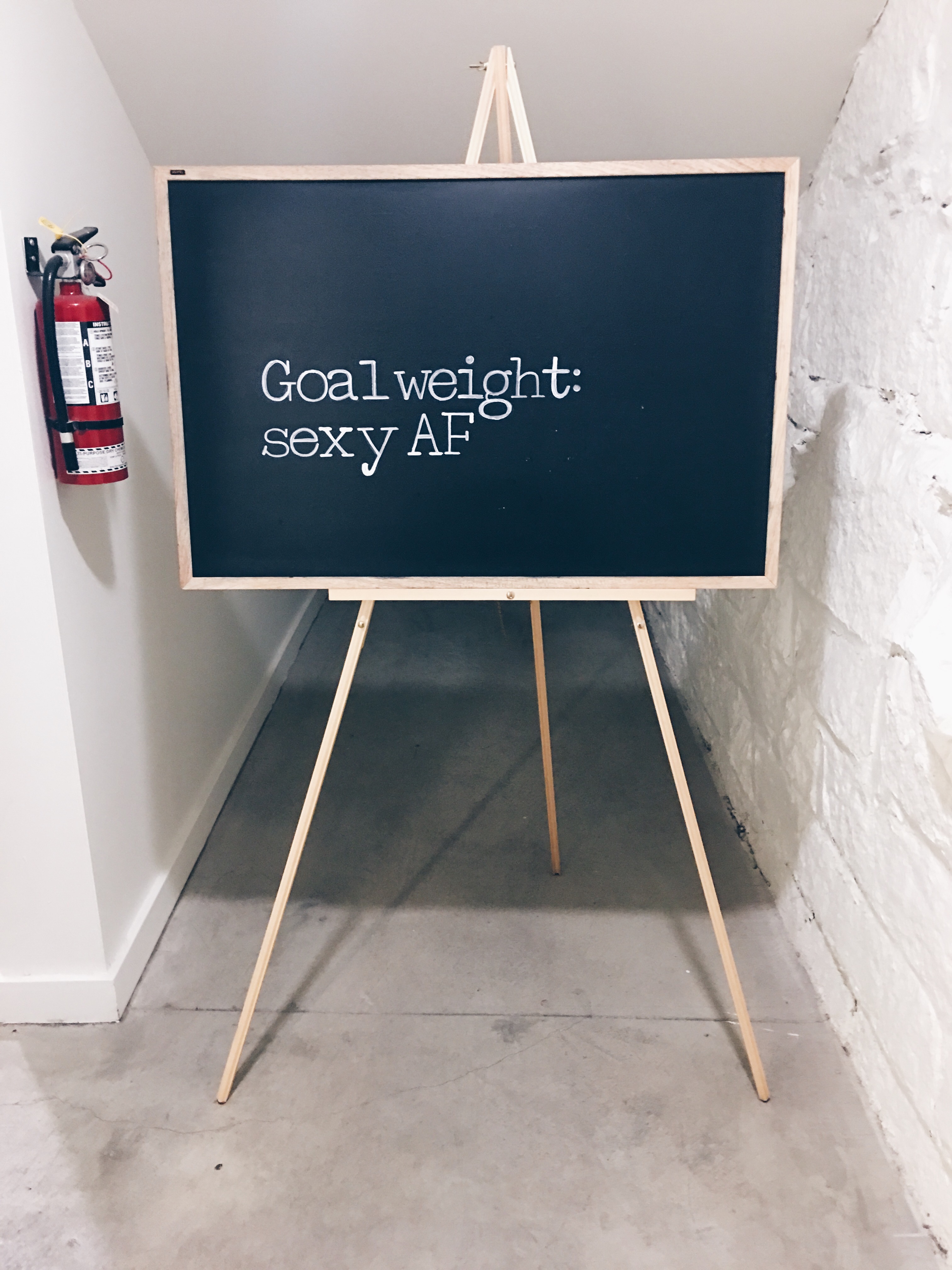 Whether we like it or not, our bodies hit a plateau when it comes to physical exercise. Which is why it's important to switch up our routines. I'm writing this the day AFTER my spin class at Eastwood and I still feel renewed. Like the first time I tried hot yoga. Besides the physical benefits of switching it up, my experience with spin classes is a valuable lesson in trying something new. Stepping out of our comfort zone lets us experience new things, both bad and good and some things in-between.
be your best self.
But without the bad and those 'so-so' experiences how would we even know what a good experience is? It's important to understand what we define as good and bad in order to grow as individuals. So, this month I encourage you to step out of your comfort zone and try something new. Take advantage of the summer sun and your renewed sense of energy, and work towards your best self.