Since I was a little girl, I remember my parents listening to rancheras, especially ones by Mexican icon, Vicente Fernandez. So when we are all down in Guadalajara together a couple years ago, it was a no brainer. We had to visit Los 3 Potrillos, Vicente Fernandez's rancho.  My parents are super fans de El Rey de la Música Ranchera. They've drove from Vancouver to Arizona just to attend one of his concerts. So, imagine how excited they were after hearing that there was a possibility of meeting Don Vicente Fernanez since he lives on the property. Not gonna lie, I was pretty stoked too as I grew up listening to Chente.
Los Tres Potrillos consists of Don Chente's primary (and gated) residence, a HUGE store, and a restaurant. There isn't an official tour of the rancho. It is done very casually, days and hours of operation vary. As soon as we arrived, we saw someone at the gate, and asked if they were doing any tours. The gentleman (security) nodded, and told us to wait for someone to come and get us. About 10 minutes later, another man arrived, gates opened and we were escorted in.
Free
Seriously. We couldn't believe that the tour was free. The man walked us around the property, showing us Sr. Vicente Fernandez primary house, the guitar shaped pool, stables and other equestrian facilites. We also saw peacocks, horses and really beautiful gardens. It lasted about an hour and a bit.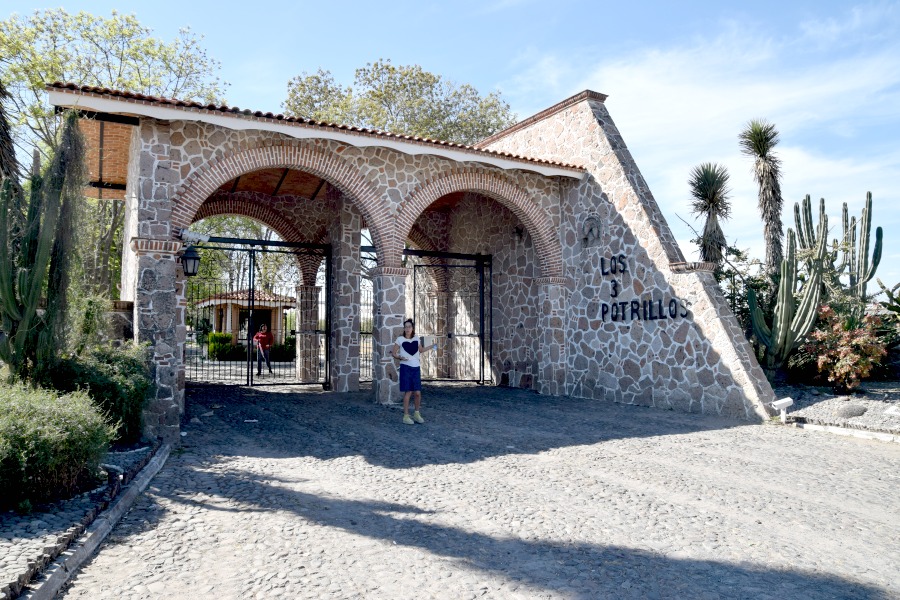 Store
As mentioned earlier, there is also a big store on the same property. The store is full of Western wear, from boots, to plaid button up, Wranglers, and souvenirs of El Rey de la Música Ranchera and his rancho. On the second floor there's a life size cut out to take a picture with.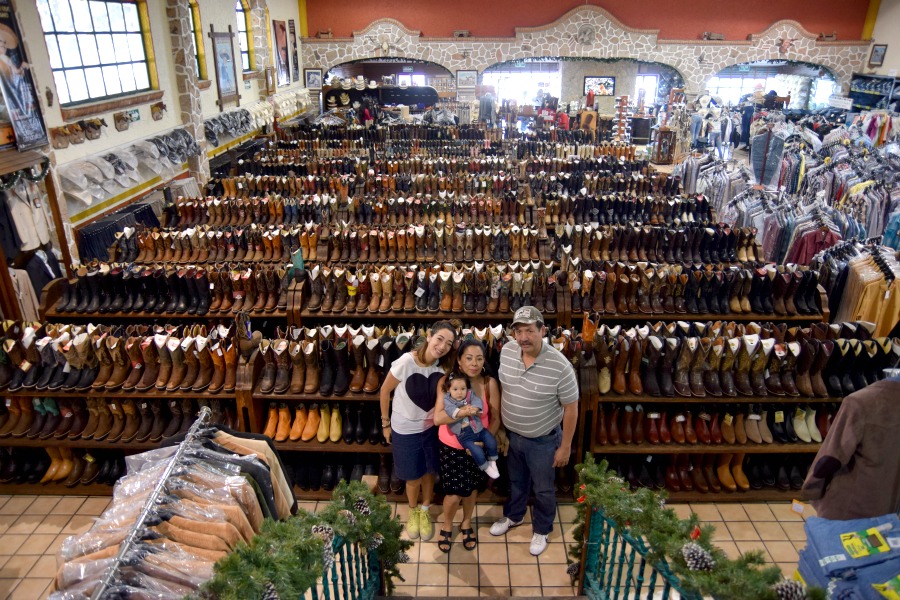 Restaurant
There is also a restaurant that goes by the same name, right next door. But, I don't have anything to say about it since we didn't eat there.
Los Tres Potrillos is a fun and free tour to do if you're a fan of The King of Rancher Music, Vicente Fernandez. But, if you're not, then don't waste your time.
Visiting Jalisco, Mexico? Make sure to check out some of my favourite restaurants here.