Before having kids, I never really paid attention to the variety of things wipes are good for cleaning. I honestly just thought they were just for cleaning baby bums. Boy, was I wrong! Hahaha. Ever since having Luna three years ago I've learned that you can essentially use wipes to clean just about anything. And everything!
From those diaper blowouts, to the sticky hands from melting ice cream, and the puke all over your shirt you can use Huggies One & Done Refreshing wipes to clean it all up.
Another thing that I've learned over the last couple of years is that you can never have enough wipes. And by that I mean, you have to keep a pack of wipes just about everywhere. Because a mess can happen anywhere! And don't worry about drying out, Huggies One & Done Refreshing wipes are packaged to ensure only one wipe comes out at a time so there's no waste and drying out.
Where to Keep a Stash of Wipes:
Bedroom
Living Room
Diaper Bag
Stroller Caddy or Basket
Car
By keeping some wipes handy in a variety of spots, you'll make things a lot easier for all parties involved yourself. Hahaha, yes I am talking from personal experience. Ever since I put a pack of wipes in the car, I'm not frantically looking for napkins to spit on, I mean pour water on to wipes Luna's hands or face after a snack. Also, since moving into our new place at the beginning of the month, I've got a stash of wipes and diapers on the main floor too. I mean, it's just so convenient an easy.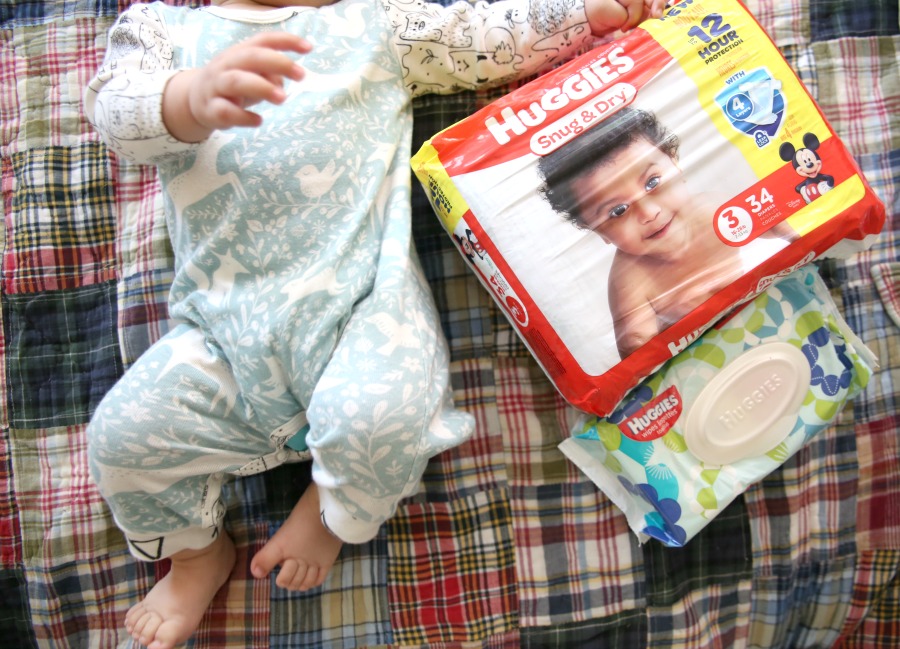 Wipes aren't the only thing I have stashed in all areas, diapers too! I've conveniently left a stash of both at my parents house for when they are taking care of the Luna and our littlest star. Huggies diapers now come with an increased absorbency at the same value, so grandparents don't have to worry about leaks during nap time. Keeping a set of 'sposies at my parents makes it easier for them, as we use a different system at home.
Family Dollar Smart Coupon
Companies are finding innovative ways to accommodate and cater to busy families. From providing an online shopping experience, click and collects to digital coupons. For example, the Smart Coupon by Family Dollar is where you can download a digital coupon to save $2 off Huggies Snug & Dry and Huggies One & Done Refreshing Wipes all year long! So head on over to Family Dollar to save on your next purchase.