Oh the famous diaper bag. I don't know why it's called a diaper bag since it carries WAAAAAY more than just diapers. I swear, diaper bags carry anything and EVERYTHING. Diaper bags are really put through the wringer. They're used from birth, up to right before pre school, give or take. And, they're judged by size, straps, pockets, extras and the most important question: will all our shit and some fit in here? Well, I'm going to show you what's in our Kalencom Double Duty diaper bag as of lately.
We've been using our Double Duty by Kalencom since Lucas was a newborn and we LOVE it. The Double Duty- Nylon diaper bag, is a messenger meets backpack hybrid! We really like how it easily converts its cross-body shoulder strap into backpack straps, in less than 5 simple steps.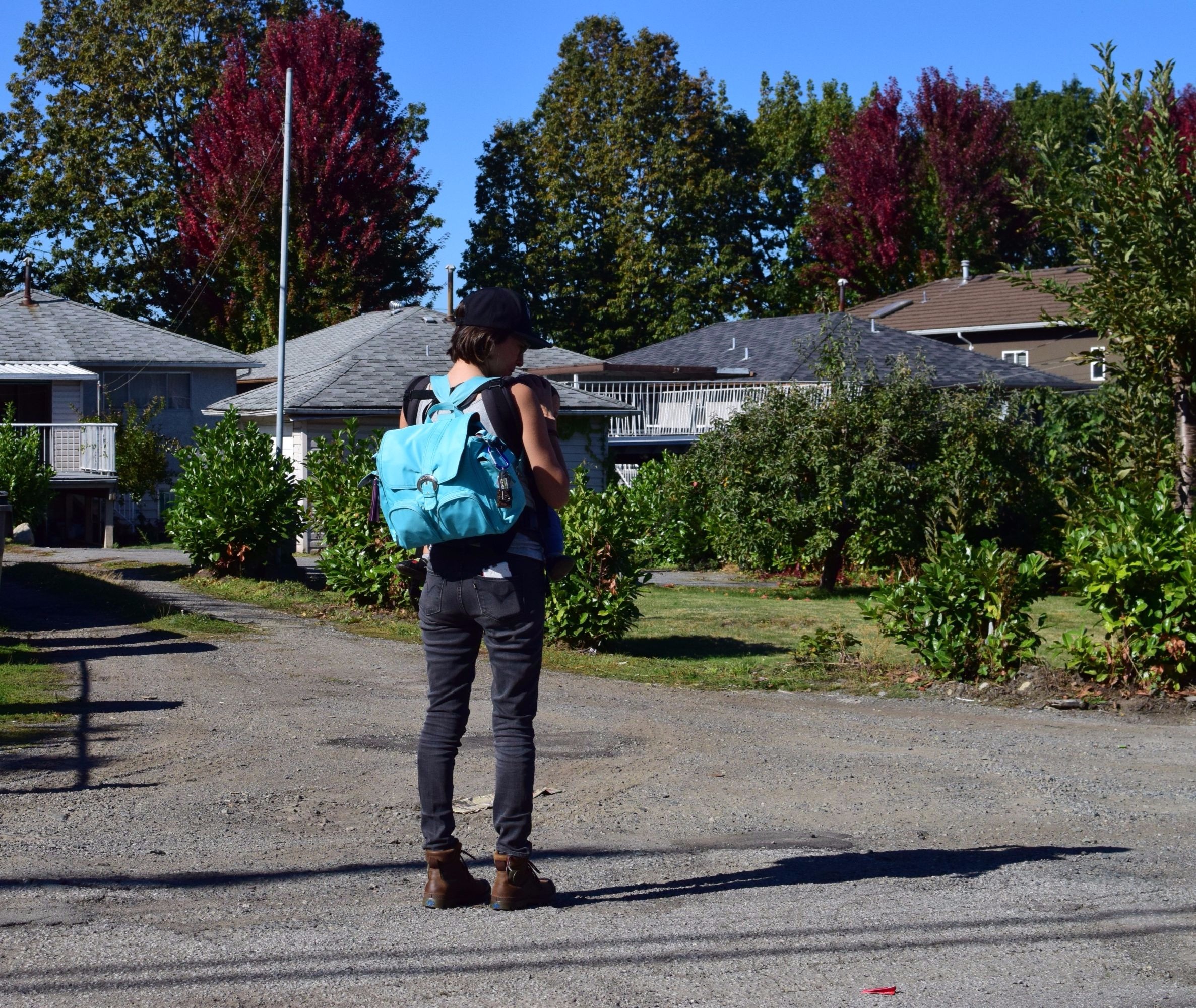 Double Duty
The Double Duty has plenty of pockets, 7 to be exact; four exterior pockets and three on the interior. The front pockets zipper. And the two exterior pockets on the sides of the Double Duty magnetic snap. These ones are big enough to hold bottles and water bottles. The three interior pockets do not close. I use them for storing diapers, bottom spray/wipes, and bottom ointment. Also included in the Kalencom diaper bag, is a coordinating zippered pouch, to store more stuff! The Doubly Duty by Kalencom has a great amount of storage, keeping everything within reach.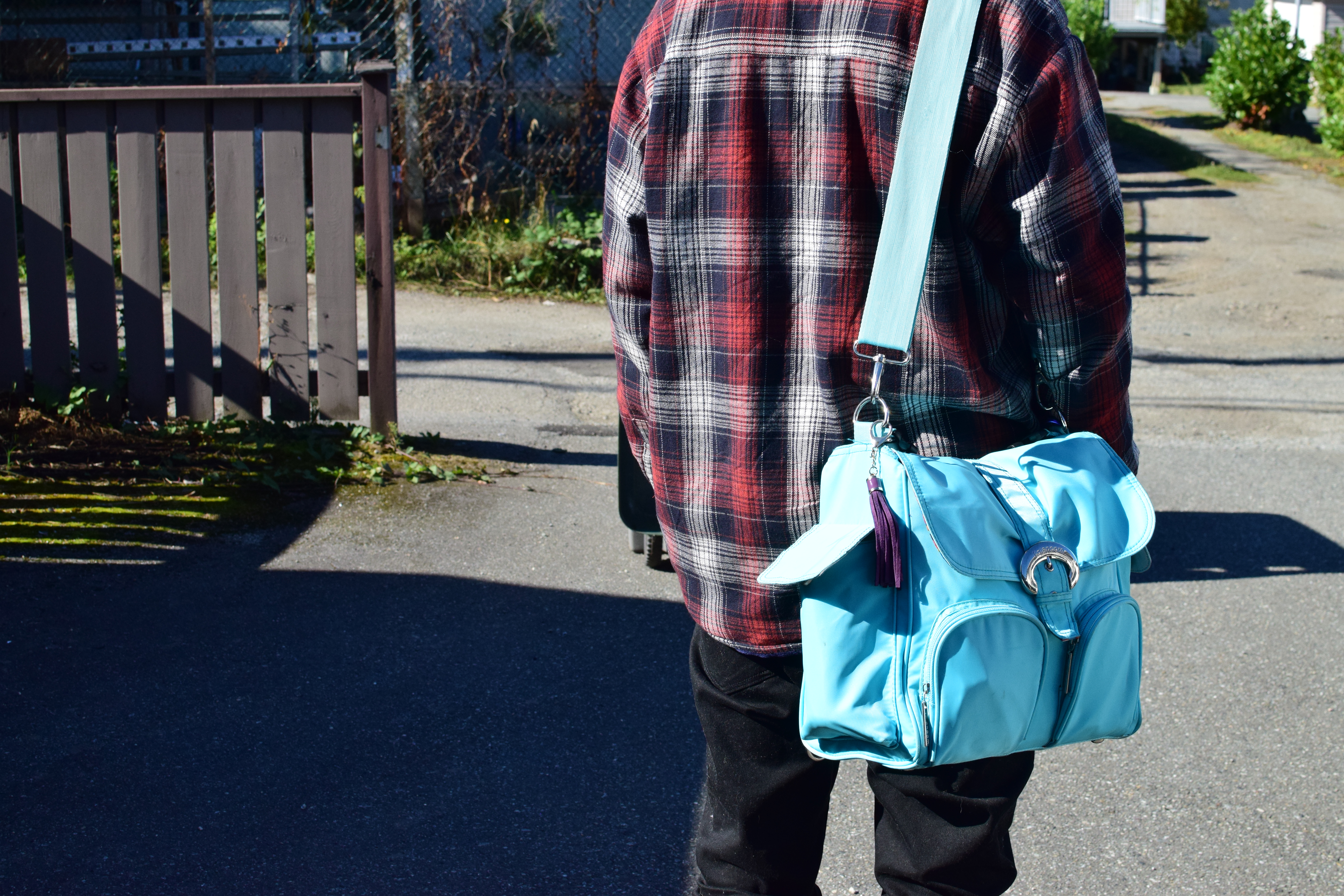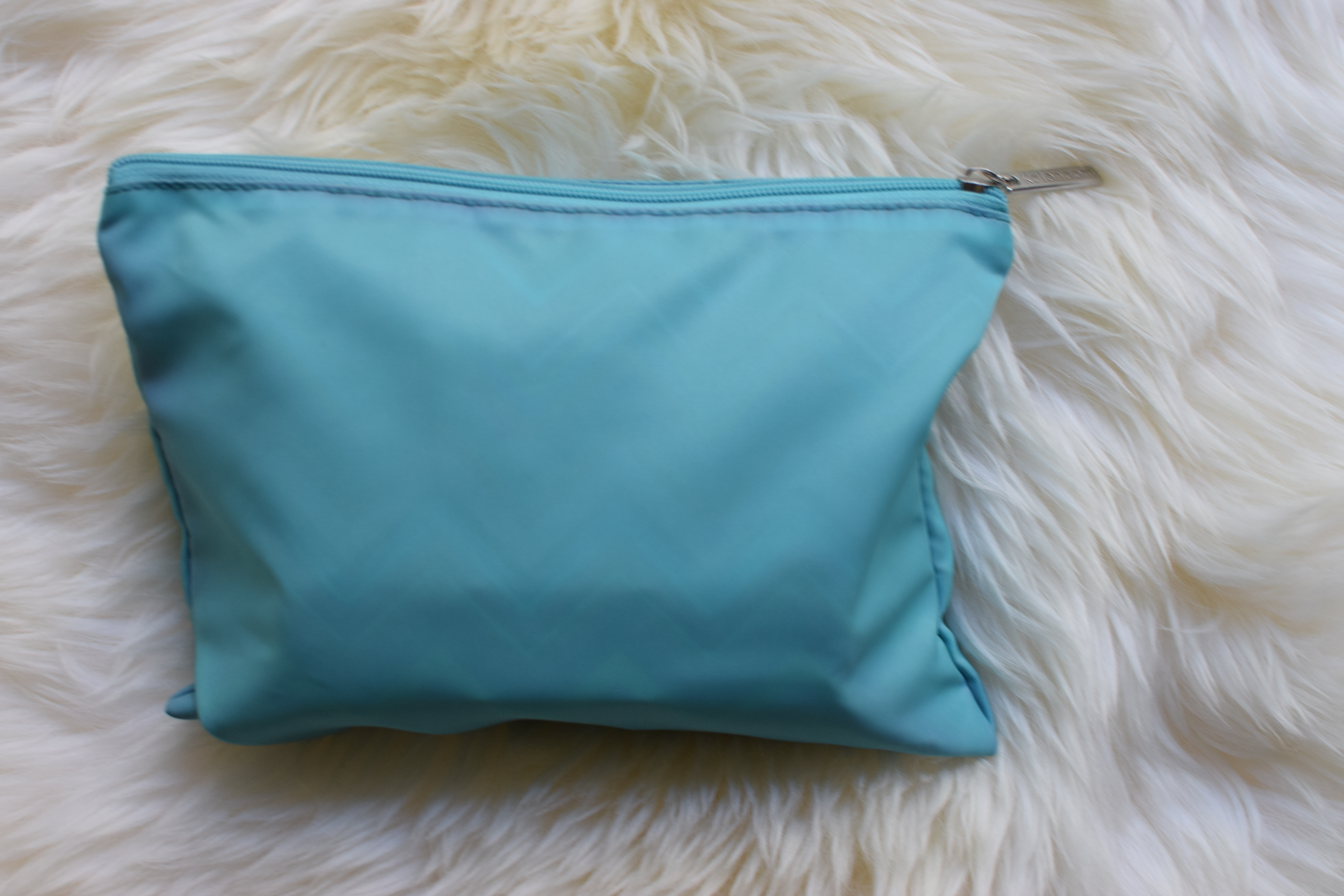 What's in Our Double Duty Diaper Bag?
Our little Sol isn't an infant anymore, so we're packing less, diapers and changes of clothes at least. And I don't carry much around for Luna, besides her water bottle and a snack, so it doesn't take up a lot of space in our diaper bag. Listed below is what is currently in our Kalencom diaper bag for Lucas:
bum genius- Bottom Cleaner.
bum genius- Cloth Diaper.
Peter Rabbit Organics- Pouch.
Loulou Lollipop- French Fries Silicone Teether.
DIY colouring notebook for Luna.
Chapstick.
Replay Fork.
Me4Kidz- Diaper Bag Buddy.
Dr. Brown's Giraffe Ridgees Teether.
1 change of clothes.
Kalencom's Double Duty is that and so much more, as it has detachable stroller straps, matching Thinsulate™ insulated bottle bag and a large fold-out padded changing pad. Did I mention that Kalencom diaper bags are AZO free and they don't use Phthalates/DEHP, DBP, or BOP in their PVC.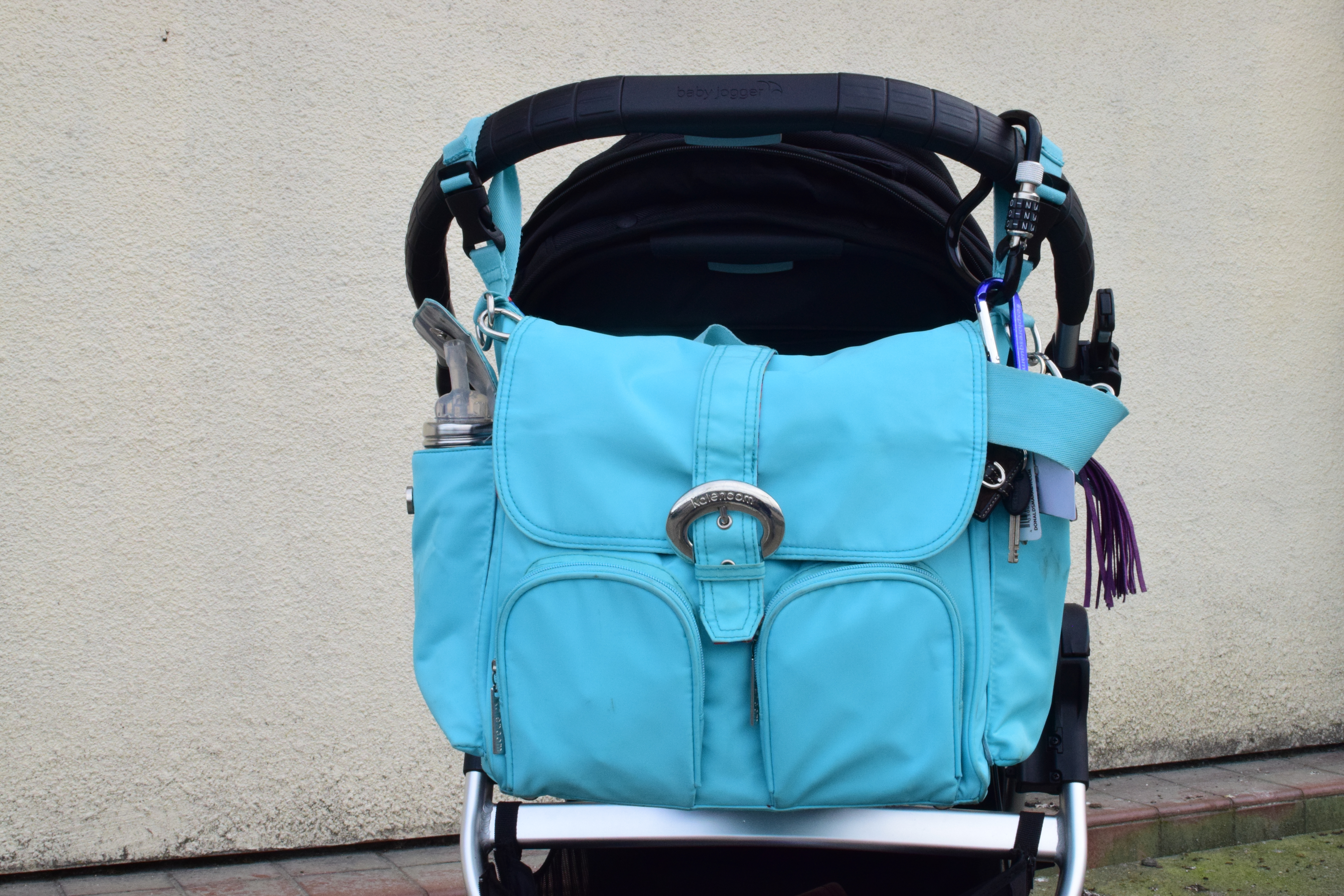 Our Double Duty- Nylon diaper bag is our go to, everyday diaper bag since it's sturdy, versatile and keeps everything within reach. Kalencom diaper bags are available in a variety of styles and colours/patterns. What are some things that can be found in your diaper bag?