Hello, beautiful! Let me introduce you to Mychelle Dermaceuticals, who create the most effective, nontoxic skin care products. MyChelle products deliver fast, powerful, visible results without nasty ingredients or toxic chemicals. Mychelle experts scoured the world for the most potent natural ingredients and put them to work in their skin-saving formulas that calm, nourish, treat and love your skin to its most beautiful.
Yesterday I tried out the MyChelle Demaceuticals Pure Harmony 'Hello Beautiful Collection' for Sensitive Skin. First of all I have to say, I love that these products are vegan! I started out with the Pure Harmony Cleanser – eliminating any residue left from my busy day downtown.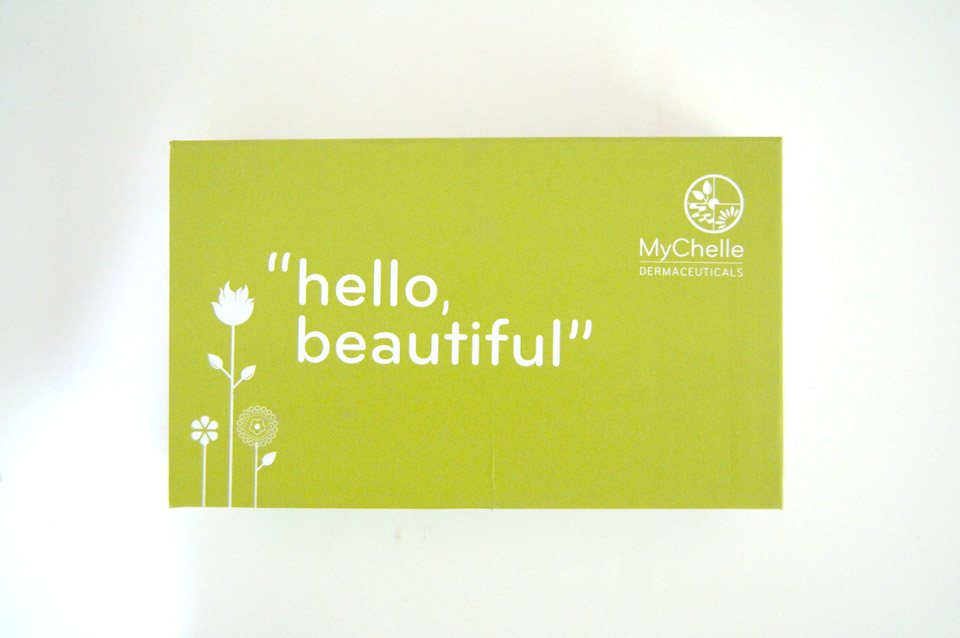 The cleanser was gentle and hydrating, leaving my skin clean, smooth and ready for the Pure Harmony Mask. I applied the mask all over my face and left it on for 20 minutes. The mask was incredibly soothing on my skin, working to calm any irritation caused by environmental stresses.
After wiping away the mask, I applied the Pure Harmony Serum. The serum is packed with anti-oxidants and works to reduce the appearance of puffiness and redness by calming the skin. I absolutely love serums, I feel like they really penetrate the skin with an abundance of nutrients.
Next came the Pure Harmony Mist – which is also rich with nutrients, awakening the skin and promoting regeneration. The mist was a nice touch to the step by step process.
After the mist, I applied the Pure Harmony Cream, adding even more nutrients and moisture to my skin without any irritation – a perfect ending to the five step process.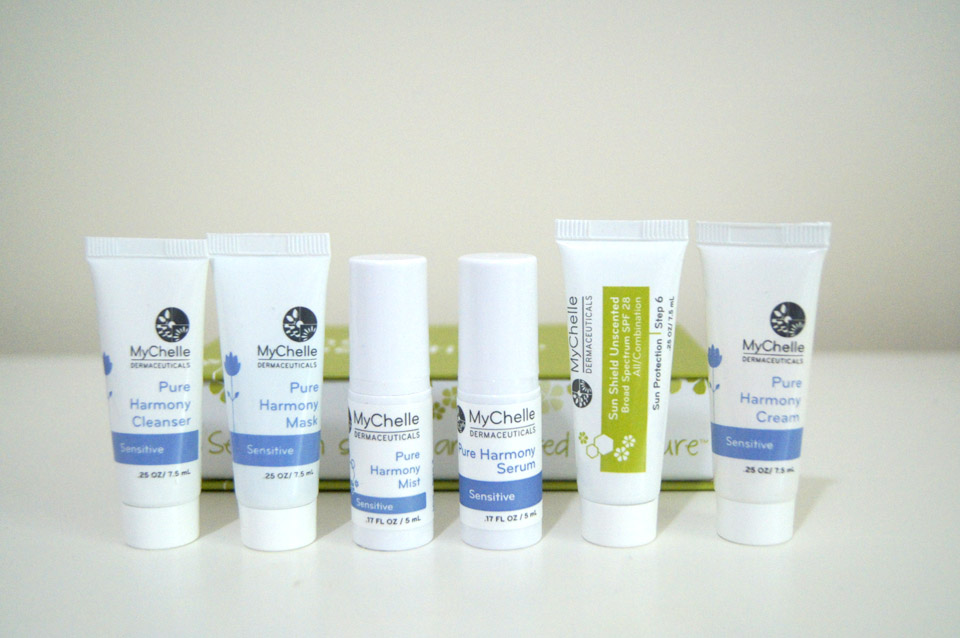 The collection also includes an SPF cream that I used the next morning under my makeup to protect my skin from sun damage, slowing down the aging process I just worked (not very hard and with enjoyment) to prevent.
The "Hello Beautiful" collection has 5 sets, "Sensitive Skin," "All Skin Types," "Age Spot/UV Recovery,""Dry Skin," and "Youth Blemish Control."  The "Hello Beautiful" collections make excellent sample sets (to try something new), travel companions (take your MyChelle faves everywhere you go) and even gifts. Plus, the collectible box is something you can use long after the products are gone. 
For those of you with sensitive skin – who are also looking for the added benefit of health safe ingredients, I would recommend checking out MyChelle Dermaceuticals, which can be found at ALL Whole Foods.