This is part of a sponsored collaboration with Huggies and Latina Mom Bloggers. However, all opinions expressed are my own.
It's amazing how fast babies grow, from being a dependent newborn to an independent toddler. Our little moon has started to try rolling over, and I bet with a blink of an eye, she will start crawling. Each of these moving moments mark a milestone in our babies lives that we will remember forever. With so much movement in babies lives, parents often look for a diaper that is comfortable, and flexible; the NEW! Huggies® Little Movers Diapers with Double Grip Strips gives baby a comfier fit over time than Pampers Cruisers+.
The new Double Grip Strips – soft Velcro strips on the sides of front diaper panel for a comfy fit that lasts through all MovingMoments. We are always by our baby girl's side cheering her on when she is attempting to roll! She also loves to bounce around in our arms while listening to some music.  It's important to teach our children the value of an active lifestyle from  a young age and through action. We can't only preach to lead an active life, we must LIVE it.
I've always led an active lifestyle, from a young age. My parents always made family time something active, like bike riding or going for walks. They also put us into soccer, swimming and other recreational activities. So it's no surprise that I am now an active mom! Although my little moon is only 4 months old, I make sure we are active together. I like to go for walks, whether she is in her stroller or carrier. We also like to go to the pool and dance hehehe.
MovingMoments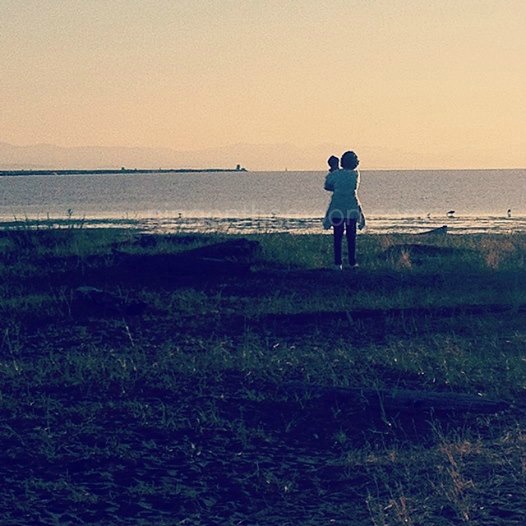 Below are some of my personal tips on how you can stay active with young children:
FAMILY  TIME: Pick a day of the week where the whole family can get out of the house to do something active, like swimming or a bike ride.
BALLS:  Have some balls around the house/yard. Whether it be a basketball, soccer ball or volleyball..any type of ball really, so you can roll/pass/kick it around the yard.
DOG: If you have a dog, take it our for a walk as a family.
DANCE: Put on your favorite music and just dance in your house. Grab your kids, partner and ENJOY! Make it a fun family affair, we usually get some laughs because of our funky moves hahaha.
FRIENDS: Invite a friend (and their kids if they have any) to go for a walk.
CLASS: Take a class together, like swimming or pottery.
Save
Huggies recently partnered with a leading fitness movement expert, Nikki Glor, and MyGym (national children's fitness center) to show parents how to embrace those "Moving Moments" and to encourage parents to keep moving. Celebrate your little one's moving moments by visiting Huggies.com/moments and upload a photo or video of your baby's best moves! You'll receive a Huggies® coupon for $2.00 and get the chance to be featured on the Huggies Facebook page. You can check out the hashtag MovingMoments on social media to see all the fun families are having.
Huggies is giving away a pack valued at $50.00 to ONE Nina on the Moon reader:
Pack of Diapers
Pack of Wipes
Red gym/tote bag
Re-usable plastic water bottle
My Gym Class Gift Certificate
NikkiFitness DVD
a Rafflecopter giveaway
Huggies® Little Movers are available in grocery stores and mass retailers nationwide. For more information make sure to check out: