This shop has been compensated by Collective Bias and its advertiser. All opinions are mine alone. #NaturalGoodness #CollectiveBias
Living a natural lifestyle is about making healthier choices, and in our home, it's a  family affair. Making healthier choices doesn't necessarily  mean you have to spend a ton of money, like some people believe. It's about  progress. And we all know that progress happens smoother or quicker when there is a plan.
We thought that the most important place to start making healthier choices was in the bathroom. We were going to start living a natural lifestyle by making our bathroom eco-friendly.
The first part of our natural family plan was to start making our own toothpaste. This would include searching the web for homemade recipes. Once we had the recipe, we got to work. We mixed bi-carbonato con aciete de coco y unas gotitas de menta. Voila, it was done. The first couple of days Gabriel and I felt so PROUD of our little expirement accomplishment. But as the weeks went by, we confessed to each other that we weren't 100% satisfied with our homemade toothpaste, we were missing that "freshness."  We would play around a little bit more with batches, but never really got one that we felt that minty crispiness.
So, one day we were wandering down the "Oral hygiene" aisle in Walmart looking for a natural toothpaste and saw Tom's of Maine. We looked at each-other, read the box, looked at the price, and then smiled. And like they say, the rest is history. LOL.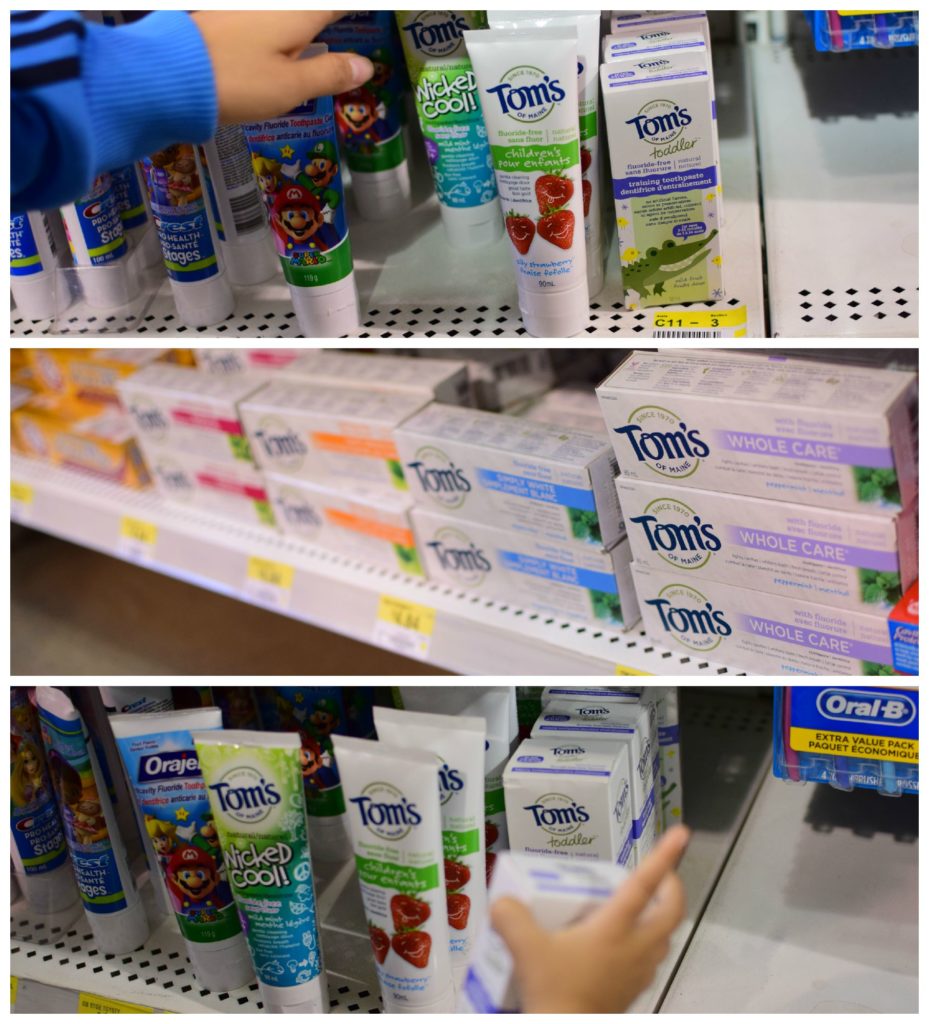 After trying Tom's of Maine for the first time, we were hooked to the natural toothpaste. Tom's of Maine is a great introduction brand for families who want to make more natural choices because it is affordable and they also offer other natural products; be sure to check them out
Tomsofmaine.com
We feel at ease knowing what ISN'T in our toothpaste, Tom's of Maine  NEVER uses artificial colors, flavors, fragrances, preservatives or animal testing. We also appreciate that Tom's of Maine carries products for babies/toddlers/children. We've also tried their Silly Strawberry, which taste delicious and doesn't have any flouride. It's silly enough for kids, and parent approved!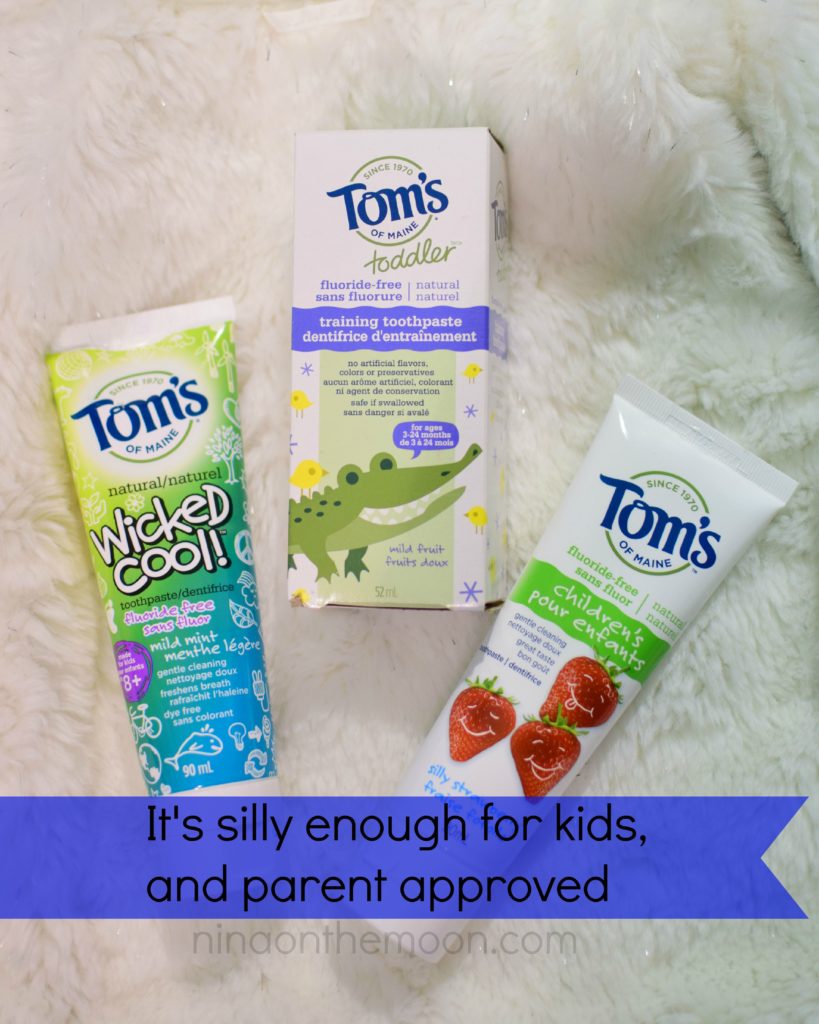 Our second step was to buy natural bath products. We bought natural/organic shampoo,  handmade soap from the farmer's market, and started using organic shea butter as our moisturizer. We also stopped using aerosol products completely. I've actually made my own "hairspray" concoction, using water and citrus peels.
Beauty, I got rid of all my stuff and decided to start from zero. Buying just "my essentials," mascara, lipstick, and eyebrow pencil. My organic beauty collection has grown over time to include other goodies like bronzer, eye-shadow, eye-liner. And I've even made my own coffee body-scrub, and now use coconut oil to remove makeup.
Did you know that baking soda  and vinegar aren't only useful in the kitchen, cooking? They are great for cleaning your home naturally.
Have you heard of that famous saying… "If its yellow, let it mellow. If it's brown, flush it down?" Hahaha, well we do that here in order to reduce our water consumption. Also, you know how sometimes you let the water warm up before you hop into the shower? Well, I like to pop a little bucket in there to catch the "warm up water" and re-use it later on in the day. Whether it be for brushing my teeth or washing my face.
We also like to buy soap that doesn't come in a wrapper or box, so that way we reduce waste.
One of the last points on our plan was to recycle as much as possible, to try to re-use the empty boxes, or bottles. For example, the empty bottle of bodywash/shampoo, we put a little bit of rice in it to make it into a shaker for Luna.
And last, but not least on our list was to switch our light-bulbs. We wanted to start using LED lightbulbs to save energy. LEDs come to full brightness without need for a warm-up time, unlike fluorescent lamps.
You can also have an Eco-Friendly Bathroom in 10 Easy Steps:
Buy (or make) toothpaste
Buy (or make) natural bath products.
Buy (or make) natural beauty products.
Stop using hairspray/aerosol products.
Use baking soda.
Use vinegar.
Reduce.
Reuse. 
Recycle.
Light-bulbs.
I'd love to hear some of the ways you encourage your family to live a natural lifestyle!