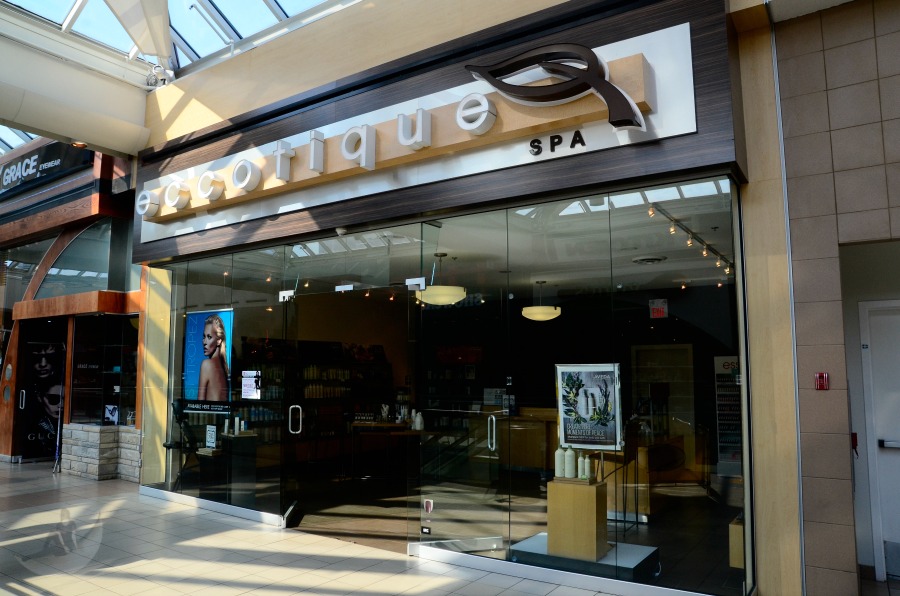 When Eccotique Spa invited me to try out their NEW Dual Exfoliation Power Facial last month, I couldn't resist. After all, I had never had a facial before. Can you believe that? Timing for a facial couldn't be better, as our skin routines transition from Summer warmth to the crisp Fall.  A facial is the perfect way to  get your skin ready for Fall​.
The Dual Exfoliation Power Facial was recently added to the spa service menu at Eccotique Spas. The facial is a non invasive, skin renewing, resurfacing treatment, that combines Aveda's naturally derived mechanical and biochemical exfoliation methods into one powerful service.
One of the reasons I was really excited to try the Dual Exfoliation Power Facial is because Eccotique uses plant-based line of Aveda products that are chemical free. The ambiance at Eccotique Spa Metrotown is calm and cool, from the relaxing music, dim lighting, and aroma-therapeutic scents.
 After finishing my cup of organic tea, I was escorted into a private room where the esthetician asked me to remove my jewelry and everything from the waist up. I slipped under the covers and waited for the esthetician to come back. Before experiencing my first facial, she asked me to smell a couple of essential oils and to choose one that would be a part of the journey. I obviously went for the Lavender essential oil.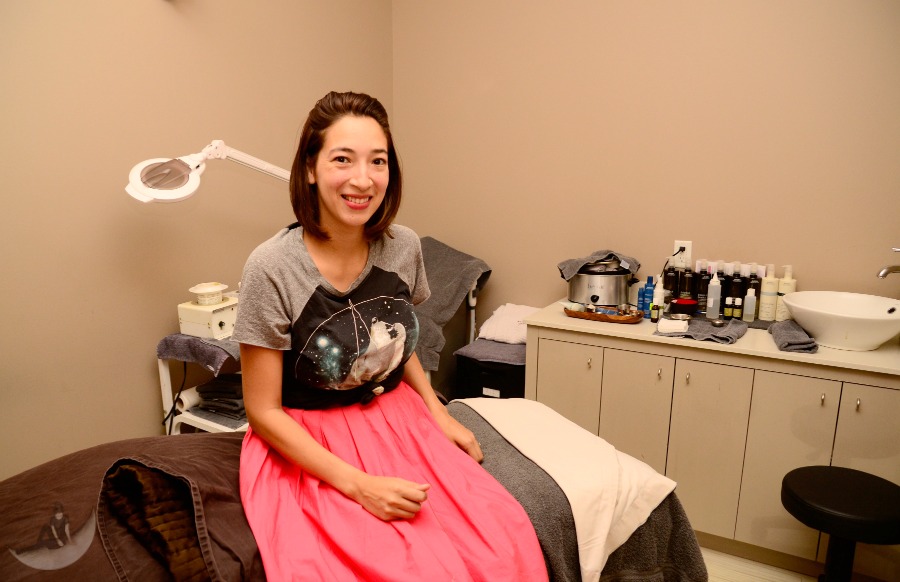 From the moment, she asked me to close my eyes, inhale through my nose and exhale through my mouth, I was both physically and emotionally ready to relax. The dual exfoliation facial is made up of several steps and it was the most relaxing 45 minutes of my life. I really don't know how I've never had a facial before. Besides working my face, she gave me a nice neck/shoulder massage.
As soon as the esthetician was done, I was very eager to not only touch, but look at my skin. I was impressed, my face felt as soft as my little moon's skin! The facial seemed to improve skin texture, clarity and radiance; smoothed appearance of fine lines and wrinkles; and refined pores, revealing fresher, younger-looking skin! I am definitely looking forward to having another facial again.
When was the last time you had a facial?