DISCLAIMER: I received this product for my editorial consideration and I decided to review them, based on my own experience and opinions.
Bellabe (pronounced as Bella-Bee) is a beauty tool that removes unwanted facial hair from the roots easily and quickly. Use only on the upper lip, chin and cheeks. NOT the eyebrows. The Bellabe removes unwanted facial hair by trapping  unwanted hair in the coils and lifting them gently from the roots.
Using the Bellabe the first time stung a little, but I adjusted quickly after the first couple of turns. It's like when you get waxed,  you experience some initial sensitivity with the first pull. But, you get used to it after the third. I've been using the Bellabe for a couple months now, and I have gotten used to it. I like that I can control what hair I want removed, I use it specifically on my upper chin. I've noticed that some of the hair hasn't grown back, which is great. The Bellabe hasn't left any irritation on my sensitive skin.  I like that I can use it as often as I like.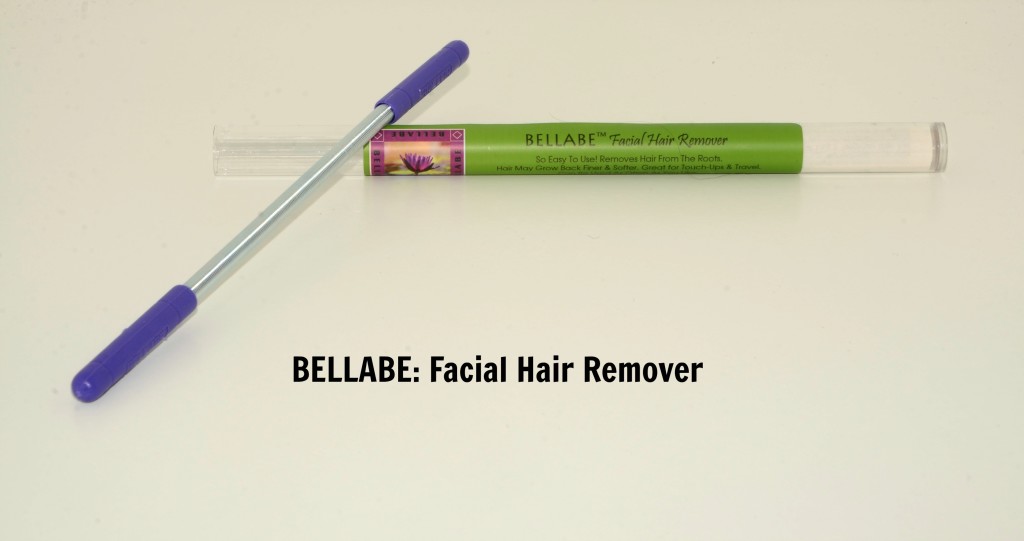 Easy to use in just two quick steps:
Bend the Bellabe spring downwards as shown in the picture and place against your face where facial hair is to be removed. Make sure the inverted U is constant.
Roll the handles inwards and outwards in a continuous motion. You will feel a plucking sensation as the hair is removed from the roots. Move it over the same area again and again, constantly turning the handles between your fingers until all hair is removed.
The Bellabe is convenient, inexpensive, and effective. You can purchase it here. What methods do you use to remove unwanted facial hair?